New Snapdragon 835 Benchmark Result Released
by Habeeb Onawole Feb 7, 2017 12:04 am4
Qualcomm's Snapdragon 835 is possibly the most talked about chip right now. The new processor is expected to be seen in flagships to be released this year, so when benchmark results are announced we are usually eager to see how it performs.
The first benchmark result of the Snapdragon 835 was posted shortly before the end of 2016 and the results lagged behind that of the Kirin 960. A new benchmarking test has been carried out probably after some tweaking and modifications and the results are quite impressive.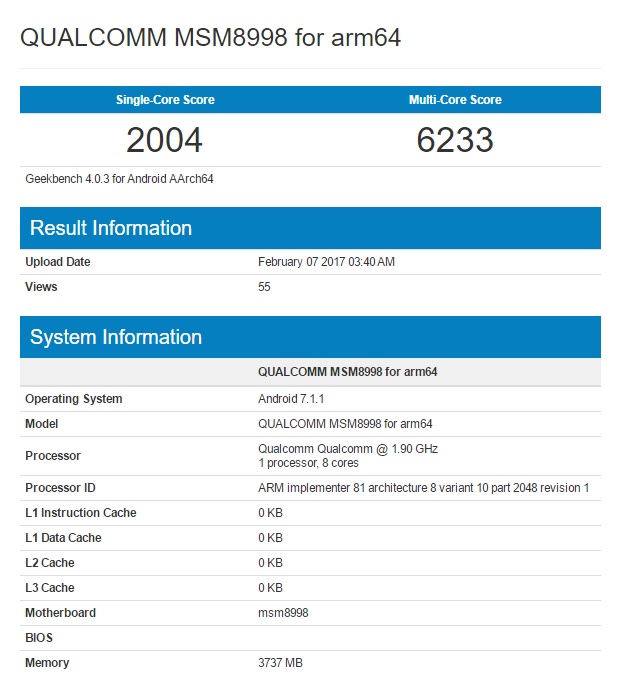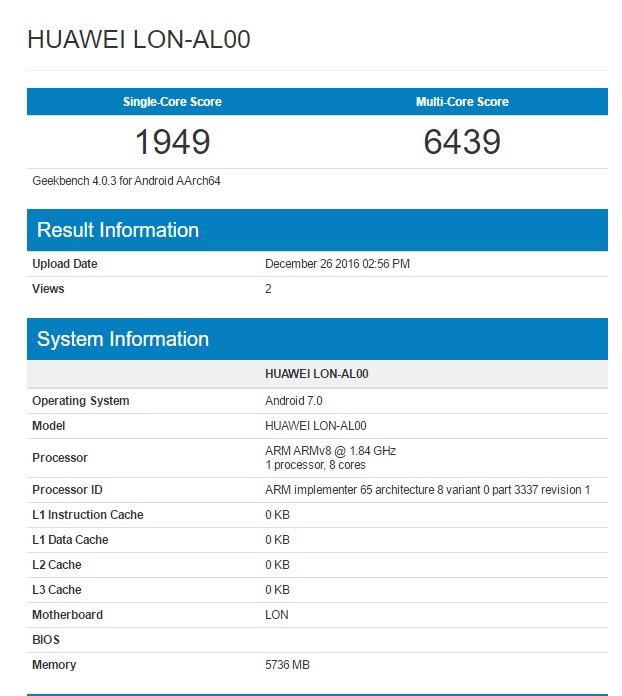 Unlike the first test which listed the device as being an Essential FIH-PM1, the device used for this test is unknown. Though we can see it runs Android 7.1.1 and has 4GB of RAM. The new result shows the Snapdragon 835 processor scored a total of 2004 points in the single-core test and 6233 points in the multi-core test. Compare that to what it scored in the first benchmark (1844 and 5426 points) and the difference is crystal clear.
READ MORE: Apple Takes Qualcomm to Court Over Excessive Royalties: Wants $1B; Qualcomm Responds
The multi-score test is still lower than that of the Kirin 960 but a GPU benchmarking test will need to be carried out to further determine the better processor.
The Snapdragon 835 is expected to power devices such as the Samsung Galaxy S8, the Xiaomi Mi 6, and the Moto Z (2017). HTC is also reported to be working on a flagship device that will sport the processor.