Official Photos of Honor V9: Comes with VR Glasses!
by Habeeb Onawole Feb 21, 2017 4:40 am0
Earlier today, Huawei unveiled the Honor V9; a dual-camera stunner that screams high-end in all ways. We have been able to get our hands on some official images of the Honor V9. We hope you like them as much as we do but you might be disappointed the red variant doesn't make an appearance.
The Honor V9 is bundled in a blue cardboard box. Apart from the usual accessories such as the charger and cable, there is a makeshift VR Glasses in the box. The box already has cut-outs for the eyes and nose. All you have to do is attach the lens. That's a nice addition since the Honor V9 is VR ready. There is a chance that there are some VR apps bundled with the phone but we have not been able to confirm that.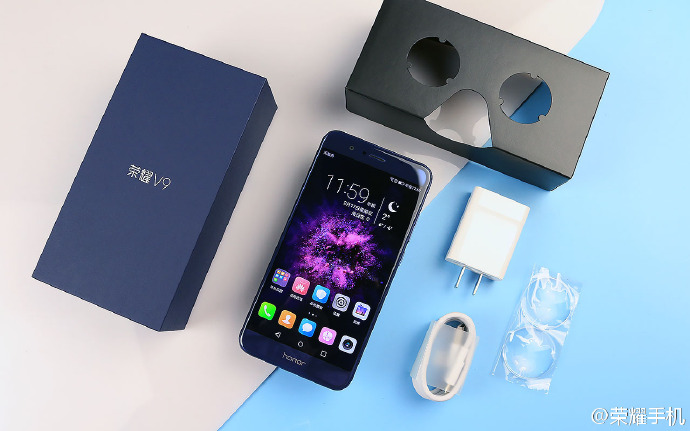 One thing you'll notice is that Huawei has paid a lot of attention to the design of the phone. This is a trend that we can say started with the Huawei P9 and spread to the Honor series. The edges are curved and the dual cameras and dual LED flash line-up perfectly on the antenna line.
The Honor V9 in these images are the black and blue variants. There is a 2.5D glass covering the display but the back is plain metal. The rear-mounted fingerprint scanner is positioned close to the top, and there is the Honor branding at the bottom.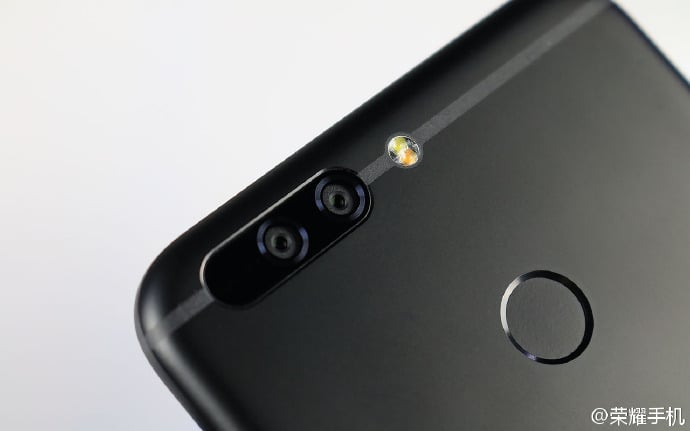 READ MORE: Images of Huawei P10 Leaked: Confirms New Bold Colors
One thing we wish we could change is the size of the top and bottom bezels. We believe it could have been made smaller since the phone makes use of on-screen navigational buttons. Nonetheless, the device still looks amazing.
Pricing for the Honor V9 starts at ¥2599 ($377) and goes up to ¥3499 ($508). You should be able to purchase a unit starting on the 28th from Amazon.cn, JD.com, and Tmall.com