Xiaomi Mi 6 To Get Enough Supply Of Snapdragon 835 Chips, Says Analyst
One authentic source of information about the Chinese smartphone market has for a while now been Kevin Wang, research director at IHS China. Recently, Mr. Wang took to his Weibo (China's Twitter) page to unleash some details about the upcoming Xiaomi Mi 6 and its impending launch with the Snapdragon 835 SoC.

The rumor mills have been spinning consistently in several directions concerning the details of the Mi 6. It is rumored in some quarters that the device would launch with a lower version of the SD 835 since Samsung is reserving the higher version for its Galaxy S8 flagship, while some others say the Mi 6 would come in a number of versions in order to mitigate the shortage of the SD 835 chip that would arise from low yield of the 10nm process and Samsung using it on its own Galaxy S8.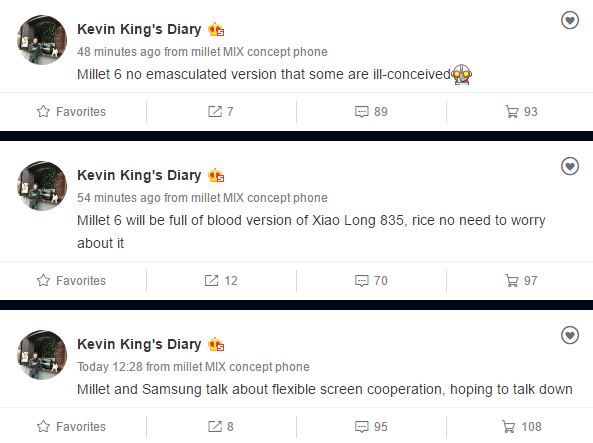 The analyst has come out to reveal that the Mi 6 would not suffer from a shortage of Snapdragon 835 chip when it launches this March. The analyst seems to suggest that both the Galaxy S8 and Mi 6 would be released this March just as rumored. In continuation of his bare-it-all Weibo posts, the analyst also disclosed that the Mi 6 would use the Snapdragon 835 processor with full processor frequency and that there is no low version of the device as rumored.
Read Also: Xiaomi Mi 6 To Feature 5.2-inch Flat Display; No Curved-Screen Variant
The Xiaomi Mi 6 is said to feature a 5.2-inch TFT display with 1080p resolution.The device is expected with a flat display, a single camera at the rear and also will ditch the ultrasonic fingerprint sensor on the Mi 5S for the tradition fingerprint sensor. Sales are expected to commence in April this year.