Huawei P10 Standard version with 4GB RAM, 5.1″ Display Also Spotted on GFXBench
A version of Huawei's upcoming P10 flagship, likely the standard version, has appeared on benchmark website GFXBench. The Huawei P10 had first made an appearance on GFXBench around November last year revealing some key details about the device. It is now certain that that was the high-end version of the P10.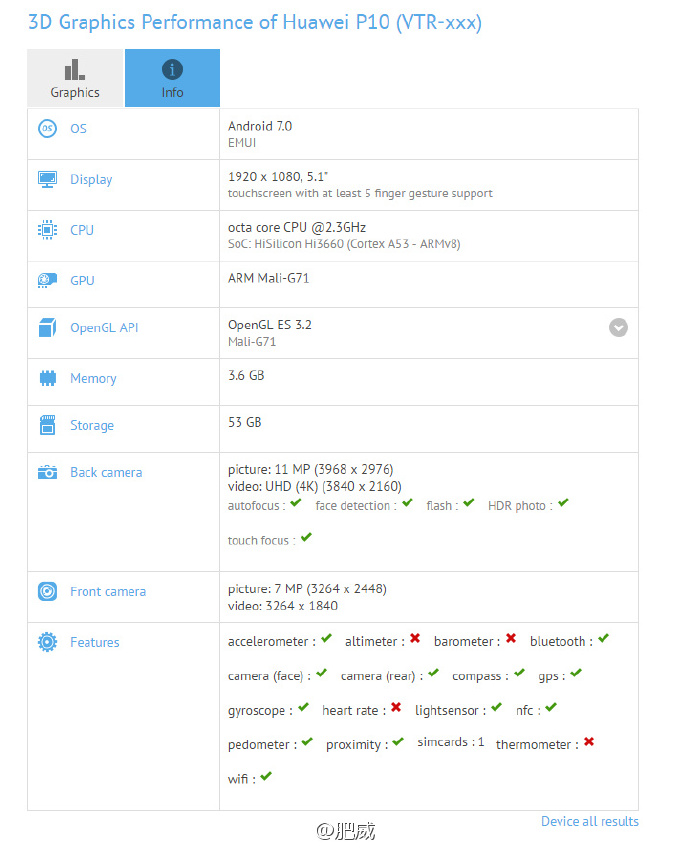 Among the details listed on the earlier GFXBench appearance include a 6GB RAM and 256GB of storage. Others include a 5.5-inch QHD display, Android Nougat OS and a Kirin 960 chip clocked at 2.3GHz. The camera is listed as a 12MP rear camera and an 8MP front camera.
Related: Top Upcoming Smartphones At MWC 2017: Huawei, LG, Moto, Asus & More
In contrast, the latest version of the P10 listed specifically as Huawei P10 (VTR-xxx) sports a reduced 5.1-inch 1080p display. The device is listed with the same Kirin 960 processor clocked at 2.3GHz but there is just 4GB of RAM onboard the smartphone as well as 64GB of storage likely expandable. In the camera aspect, this latest version aligns with the previously listed one, packing a 12MP rear shooter and an 8MP selfie shooter.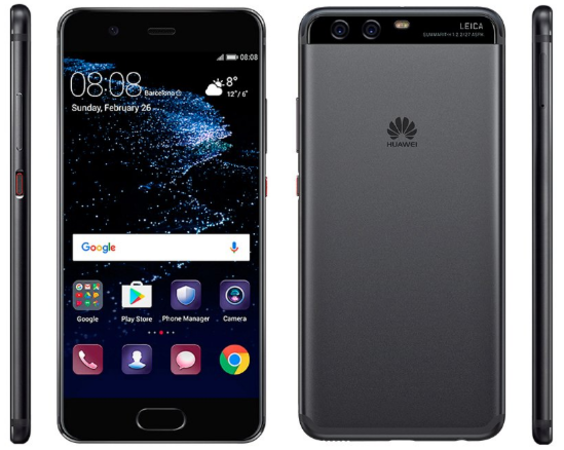 It is likely that this version is the standard version of the P10 considering the differences in the specs. The previously listed P10 is thus likely the higher version of the P10. What brings more confusion into the mix is the smaller display size it features. That may likely be an error but in the long run, both versions may feature the same screen size and would most likely have the same design. The Huawei P10 would meet with us, full specs in tow at MWC 2017 which is just at the corner.