Nokia 3310 Announced in a Refreshed Design: 22 Hours Talktime, Snake Game Included
HMD global just announced four new smartphones, the Nokia 3, Nokia 5, Nokia 6, and Nokia 3310 for the global market. HMD Global CEO Arto Nummela was sure to use the iconic "One More Thing" gesture from Steve Jobs to relaunch the legendary Nokia 3310 smartphone.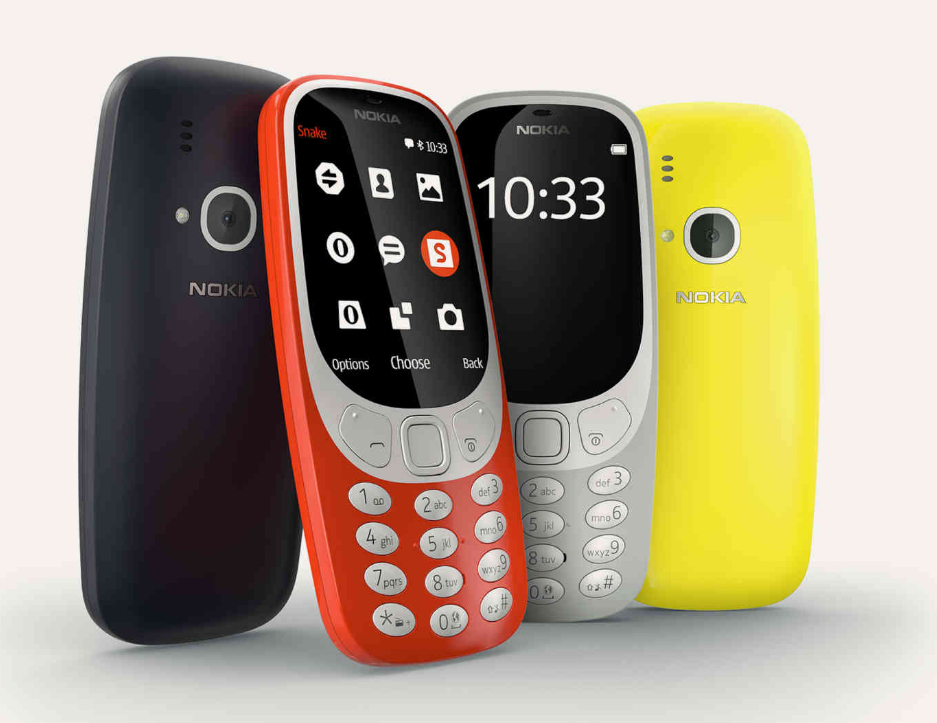 The company has redesigned the Nokia 3310 giving it a futuristic look. The phone comes with a 2.4-inch curved window screen with polarized later for better sunlight readability. Note that this being a feature phone, the display does not support touch. The size is compact but it's quite thick with the following measurements: 115.6 x 51 x 12.8mm. No details on the weight yet, but expect it to be super light. There are four color options — Warm Red and Yellow with glossy texture and Grey and Dark Blue with Matte finish.
One of the highlights of the Nokia 3310 is its battery life, just like its first generation model. The refreshed version boasts of up to 22.1 hours of talktime, thanks to its 1200mAh battery inside. Further, the phone has a standby time of up to one month. And yes, in case you are wondering, you get the legendary Snake Game on this new device. The company revealed that you can also play the same game via Facebook Messenger games. Further, the phone also features the iconic Nokia ringtone.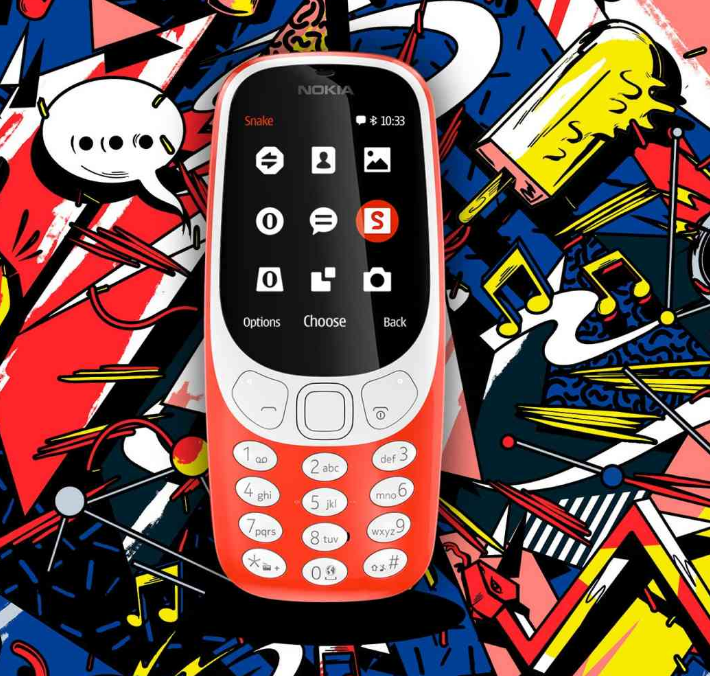 Specs are not something that you obsess about in a feature phone, but for those who are still interested, the Nokia 3310 features a 2MP rear camera with LED flash, 16MB storage expandable up to 32GB, Bluetooth 3.0, Nokia Series 30+ operating system, 2G GSM connectivity, FM Radio, MP3 Player, 3.5mm headphone jack and MicroUSB 2.0. Thank god for the MicroUSB port as you can charge it using any standard Android charger. On the software side, the interface is customized for a better experience.
The phones goes on sale in Q2 2017 globally for €49 (~$52).