ZTE Blade V8 Hands On: The Second in Line With Dual Cameras
by Habeeb Onawole Feb 27, 2017 12:02 pm0
The ZTE Blade V8 is the second phone in the Blade V8 line. Don't be surprised, the Blade V8 Pro was announced before it and is even already on sale.
I'm going to be honest with you, the Blade V8 is the least attractive in the V8 line. I'm not saying it is ugly but it is not as good looking as the others. It doesn't have the shiny silver/gold bands the V8 Lite has on its back; and since it sports an all-metal back-plate, it lacks that mesh-like design on the V8 Pro.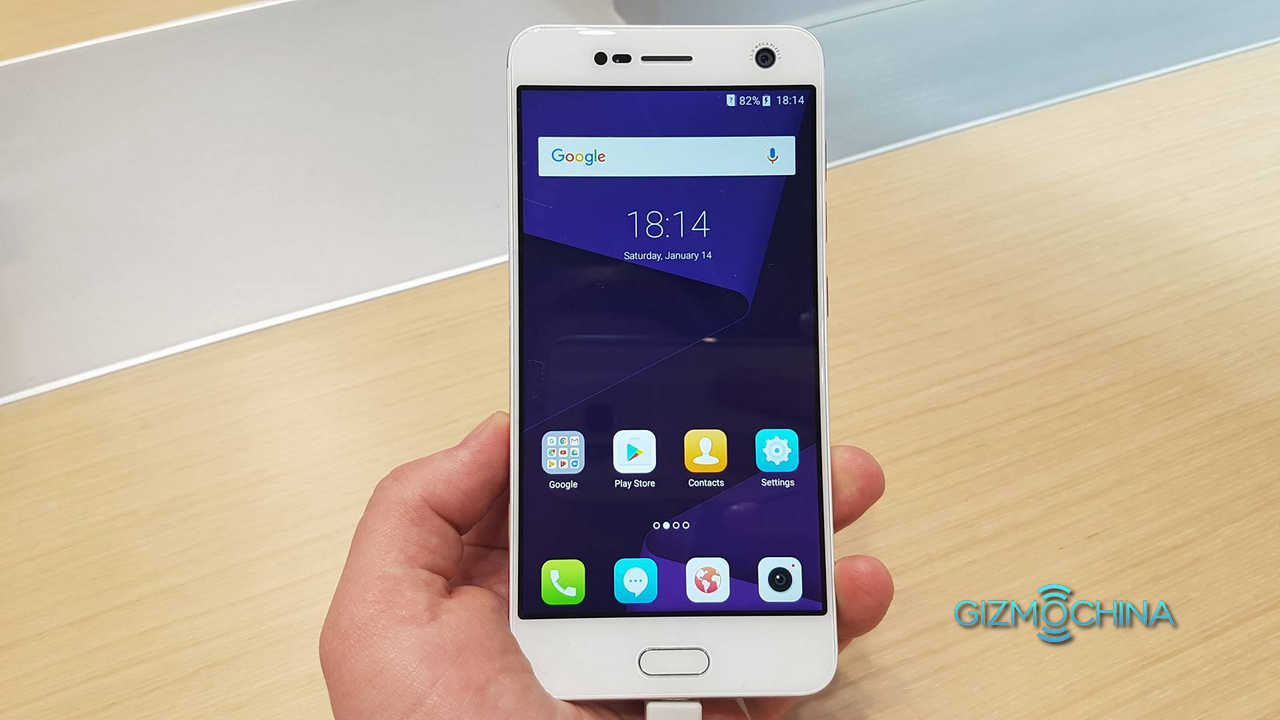 The Blade V8 might not be the most attractive one but it shares some similarities with its siblings. Take for example the camera housing. It is the same as that of the V8 Mini; and like the V8 Pro, also has its fingerprint scanner which also doubles as a home button sitting up front.
Where the Blade V8 is different from its siblings is in the design of its speakers. The speakers are positioned on the bottom and have circular cut outs (12 in total). The fact that there are two grilles doesn't mean it has stereo speakers, that design is just to maintain symmetry. Sitting in between them both is a microUSB port. At the top is an audio jack and a noise cancelling microphone.
The front of the phone is covered in glass. The bezels are a bit large but that is expected for a phone in this price range. The top bezel is where the front facing camera, speaker, sensor and a front flash lies. At the bottom is the fingerprint scanner and navigational buttons that are sadly not backlit. The right hand side is has the power button and volume rocker and the left has the sim tray.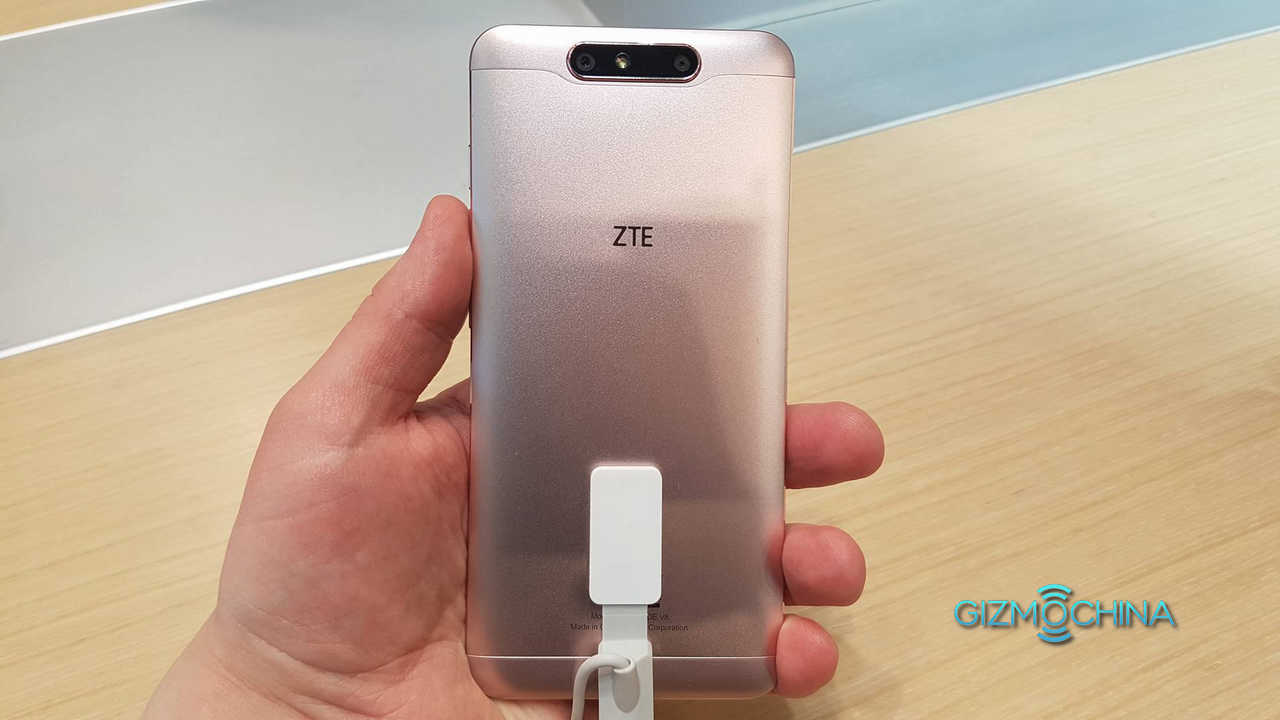 The Blade V8 sports a 5.2-inch 2.5D Full HD display and is powered by the more recent Snapdragon 435, unlike other mid-rangers in its class such as the Nokia 6, Nokia 5, and Moto G5 which all use the Snapdragon 430. There is 2GB/3GB of RAM, 16GB/32GB of storage and a 2730mAh battery.
READ MORE: ZTE Cancels Project CSX Phone, ZTE Hawkeye A day Before Deadline
The Blade V8's selling point is its dual cameras just like the Blade V8 Pro and V8 Mini. The rear cameras are a combination of a 13MP and a 2MP sensor. Where it also shines is in the 13MP front facing camera that has a dedicated flash.
ZTE still hasn't put a price on it but it should be below $200 which is a great price for a phone that comes with Android Nougat out of the box and sports dual cameras. If you are planning to get this device when it launches, I'll advice you pick up the dark grey variant. It looks much better than the champagne gold variant.