ZTE Cancels Project CSX Phone, ZTE Hawkeye A Day Before Deadline
by Habeeb Onawole Feb 18, 2017 4:17 am0
ZTE's Project CSX phone, the ZTE Hawkeye has been cancelled! We all saw this coming and so did ZTE too. What we did not expect was it being cancelled before the deadline set for the funding. It's not like it was going to reach its goal anyway, but it would not have been bad to wait an extra 24 hours.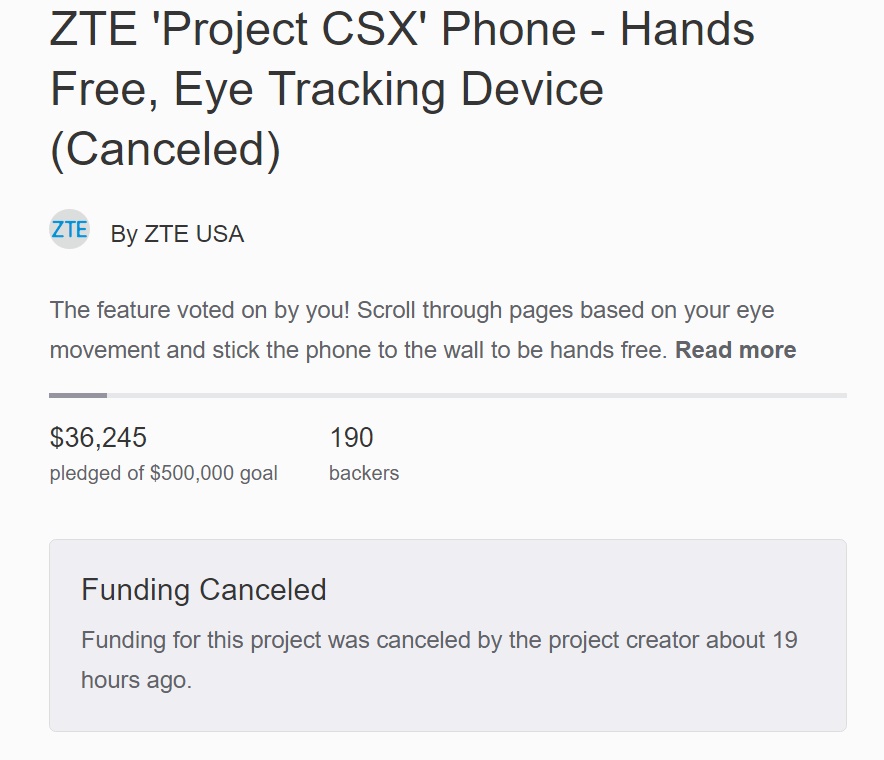 If you head to the Kickstarter page, you will be greeted with a message similar to that of the image above.
ZTE, itself has admitted that they made a mistake with the specs of the phone and had even apologized to the public. A poll was opened on its Z-Community to find out what new features should be added or what should be replaced. The VP of ZTE, Jeff Yee says the company has been listening to the feedback from consumers and will go back to the drawing board to improve the phone.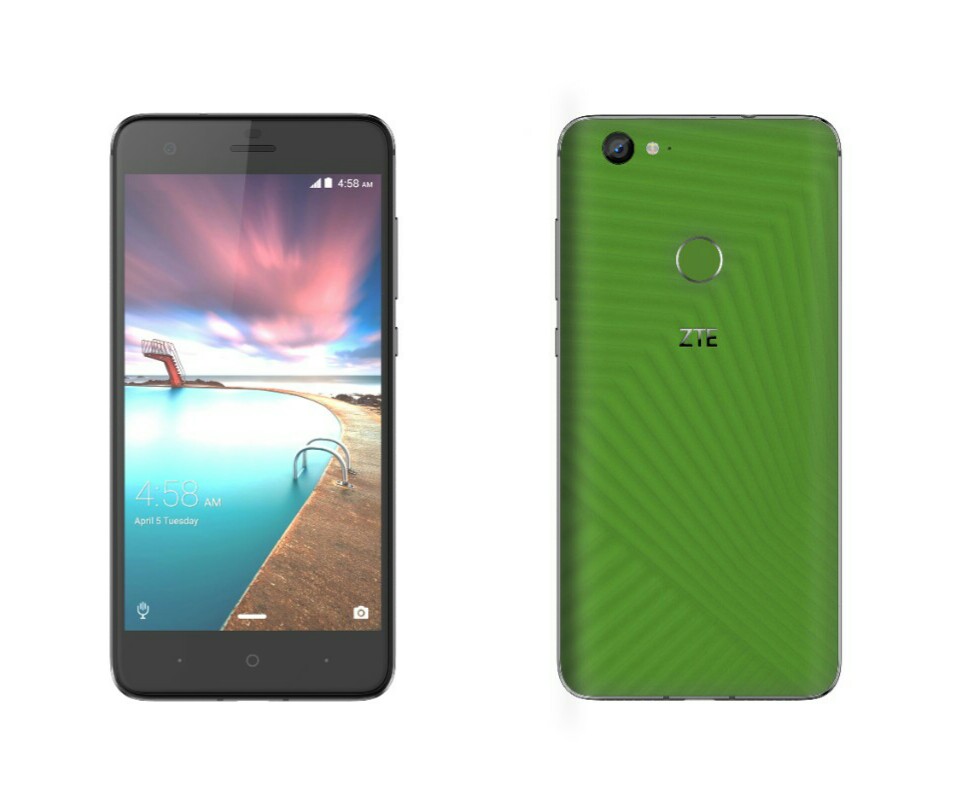 He goes on to say Hawkeye will still happen but ZTE will take a while to figure out how to build it on a higher-end Snapdragon 820 or 835 based platform. The Z-Community website will still be used to get ideas for the phone too. So if you have any ideas for the phone, you can drop a comment there.
READ MORE: ZTE Nubia New Smartphone Launching on February 26
Even with the setback, Jeff Yee states that ZTE wants the Hawkeye to be released this year. So if all goes well, those still interested in the device might have it in their hands before the end of the year. However, backers will still get their refund.
The company says they have learned from crowd-sourcing, as some of the features people requested for are making their way into their other phones. An example is the clamor for stock Android which they put in the Canadian version of the Axon Mini.
(Source)