Xiaomi Tease March 7 Launch of Next Smart Home Product, Coffee Machine?
Xiaomi smart home Weibo official page has published a series of posters meant to publicize its next launch event as well as the expected product. Xiaomi is renowned not just as a smartphone maker but as a brand whose tentacles spread into other smart home categories. The fact is that most of the non-smartphone products are manufactured by subsidiary brands with Xiaomi providing the platform and financing coming in through crowdfunding.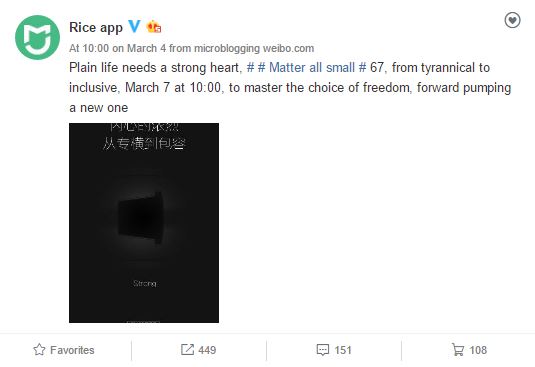 In this case, what we can gather from the posters and the accompanying teasers is that the 67th Smart home product is likely a Coffee making machine and would be unveiled on March 7. Launching a Coffee maker at this point is no doubt a smart move, considering the rapid growth rate of consumption of coffee drink. According to an analytical report, coffee saw retail volume sales of 3% to reach 65,000 tons in 2016. This was mainly due to a rising consumer interest in the coffee culture in China in 2016, leading to a rise in coffee consumption.
Read Also: Xiaomi & Philips Lightning Sign Agreement for Smart Home Lighting
The Xiaomi Coffee machine would, thus, come in handy in helping owners brew quality coffees right in their homes. Small coffee shops and cafés in retail may also find the Coffee machine useful in meeting up with spiraling demands, especially among young consumers.
The Smart home product would be launched on March 7 at 10.00am.