Samsung Galaxy S7 Explodes in the early hours in China
The days of exploding smartphones seem far from over and the latest victim is a student in North China Conservancy and Hydropower University whose Samsung Galaxy S7 exploded right on her bed today. This is coming just days after a Samsung Galaxy S7 was reported to have exploded in a car cup holder.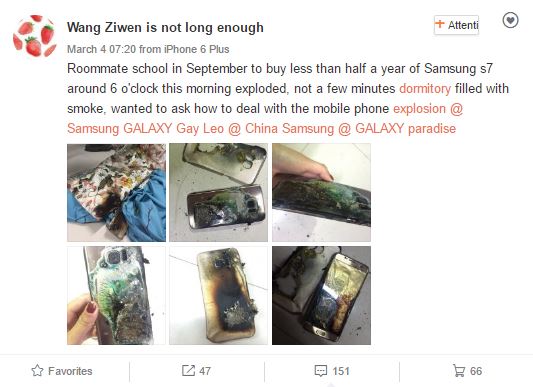 The incident occurred in the female dormitory of the university while the students were still sleeping. According to the source who happens to be a roommate of the victim, the Galaxy S7 in question was bought in September last year, less than half a year ago. It wasn't stated, though, if the phone was charging when the incident happened. The explosion which seems to have emanated from the battery left the beddings in flame and charred.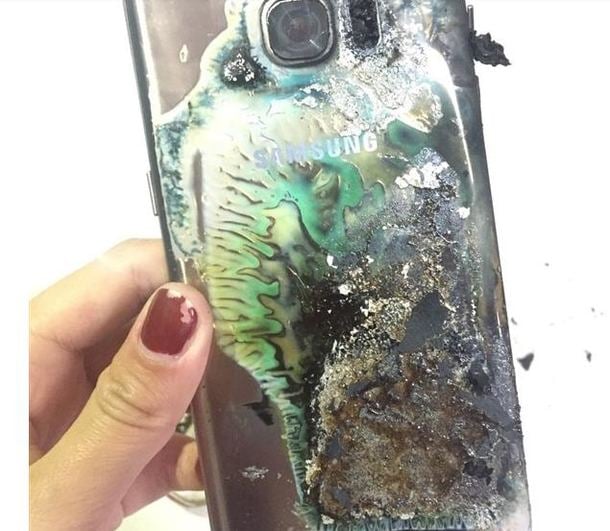 Related: Samsung Galaxy S7 Catches Fire in Car Cup Holder
Already, Samsung's customer service department in China has been informed and the incident is under investigation to ascertain the circumstance surrounding the blast and the likely cause. But it is apt that we are reminded to always keep our smartphones far from our sleeping area, perhaps on a nightstand, whenever we are going to bed. You can check out more images of the charred Galaxy S7 from down below.
(source)