OPPO F3 & F3 Plus Dual Selfie camera Phones Spotted, Likely Coming Soon
OPPO seems to have a couple of new smartphones in the works which would hit the market soon. That is if the rumor emanating from the Philippines is anything to go by. A pair of OPPO smartphones named OPPO F3 and F3 Plus were recently spotted in an ad poster somewhere in the Philippines.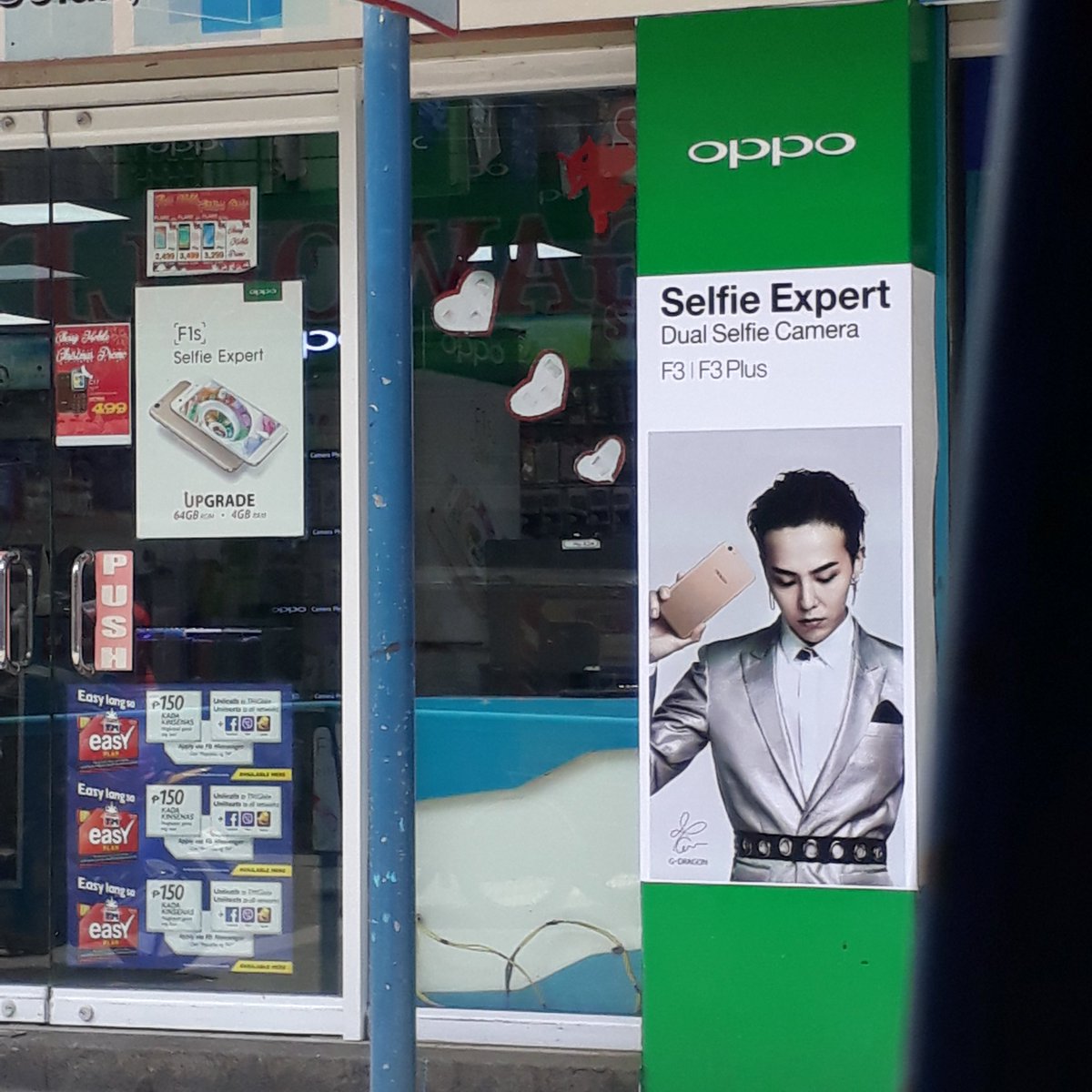 In case you don't know, the Philippines is one of OPPO's stronghold as the Chinese brand is very popular in the country. The smartphones' names mean they belong to the F-series which are better known by the alias "Selfie Expert". But this time around, the F3 and F3 Plus looks set to take that selfie expertise of the F-series to a different plane, with the poster indicating that they would pack dual selfie cameras.
Another interesting fact gathered from the poster is the presence of South Korean singer G-Dragon who seem to have endorsed the smartphones. Apart from the picture of him holding who should be one of the two smartphones, his autograph and name are also crested onto the poster. G-Dragon and his band, the Big Band are popular in the Philippines, so the likelihood of all these being real is big.
Read Also: Smartphone Fast Charging Speed Comparison: Huawei vs OPPO vs Vivo vs Samsung vs Apple
OPPO's previous antecedent when the R9 Plus was spotted in a poster inside an airport in China long before it was announced perhaps further lends credence to the chances of these being real. We hope to see more details especially on the specs and launch date, in the coming days.
(source)