Samsung Galaxy S8 Rumored to feature Facial Recognition
South Korean tabloid Korea Economic Daily has carried a report that the Samsung Galaxy S8 would come with an additional bio-metric feature which would work alongside the iris scanners which the Galaxy series were known to feature. According to the report, the new feature would be a facial recognition feature which is said to unlock he phone in less than 0.01 seconds.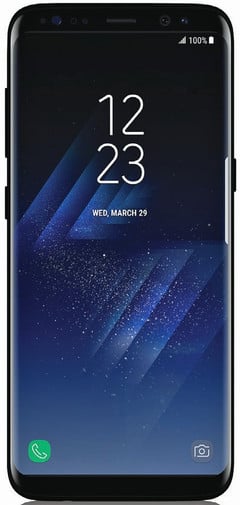 This latest news is coming amidst talks of Apple's own iPhone 8 packing a similar face scanner. The feature is said to be undergoing testing with the tech giant alleged to have commenced testing of the prototypes. If it turns out to be true, it brings the number of Samsung's biometric features expected on the Galaxy S8 to three. There is the traditional rear-mounted fingerprint sensor, as well as the iris scanner and then the latest, which is the facial recognition. The report cited a Samsung official as stating that the additional biometric feature was prompted due to the limitations of the iris scanner which is slow.
Read More: Samsung Galaxy S8 Clones Seen in China Ahead of Original Release
The Galaxy S8 is expected to be unveiled later this month while the sales would commence in April. A report had earlier emanated from Korea that Samsung is planning to make  up to 60 million units of the device available when sales commences. We expect it to come in very pricey but then, you don't need to sell a kidney to get one, clones of the Galaxy S8 are already coming out from China. They sure would have very affordable price tags an similar looks with the original but e can't vouch for their features, though.
(via)