Xiaomi & Warner Music Sign Partnership Agreement
by Habeeb Onawole Mar 14, 2017 8:42 am0
Atlantic Records, Warner Bros. Records, Parlophone Records. What do these three record labels have in common? They are all under the same parent company, Warner Music. And Xiaomi just signed an agreement with them.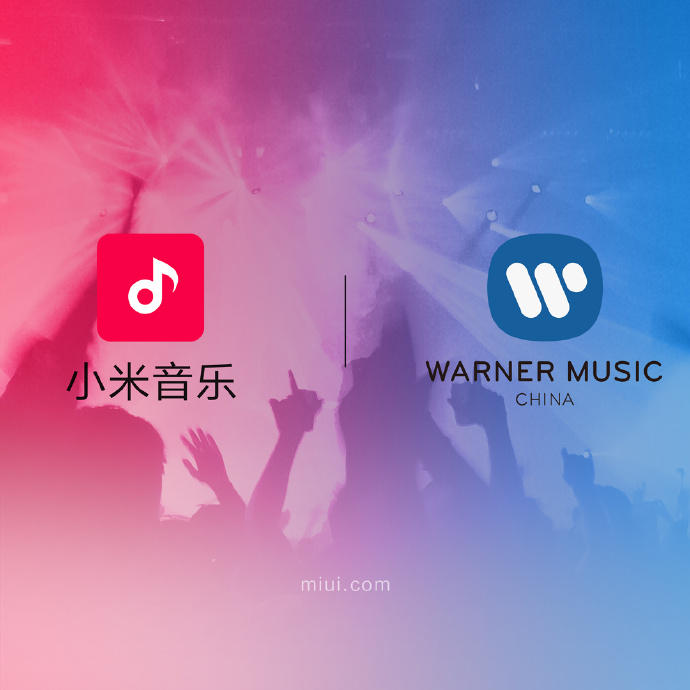 Warner Music Group or Warner Music for short is the third largest recording company in the world. The recording company has what can be referred to as an endless list of record labels under its three main ones listed above. That means hundreds of artists and millions of songs, right? Yes, and with Xiaomi's  new partnership with them, that means access to this large digital music library.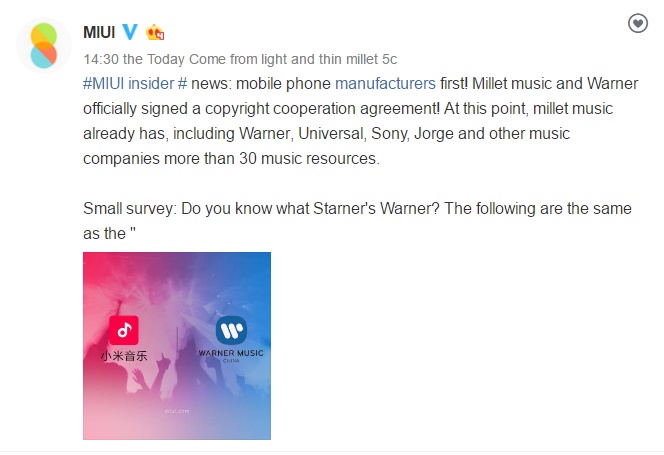 Xiaomi has been working on expanding its music library for millions of Xiaomi fans out there. The partnership will solve this problem, allowing users to have access to songs from a wide range of foreign and local musicians. It will also serve as a way for the artists under Warner Music to access new distribution channels. In addition to Warner Music, Xiaomi also has access to songs from Universal Music, Sony Music, Decca Records and more than 30 others.
READ MORE: Xiaomi Redmi Pro 2 Rumored as Launching This Month
Xiaomi, recently updated the MIUI music app with a number of new features. There is now an immersive mode, advanced search mode, cloud sync, artist's info page, lyrics feature, and lots more. The music industry is a very big and profitable market. The partnership is, therefore, a huge deal for Xiaomi.