New Xiaomi Mi TV Product Launching On March 21 Promises to be Compact & Affordable
Xiaomi's range of products keeps expanding and still, the company isn't intending to slow down anytime soon. Instead, it has again announced the impending launch of a new product, this time a Mi TV but this isn't likely a variant of the latest Mi TV 4 but a new one entirely.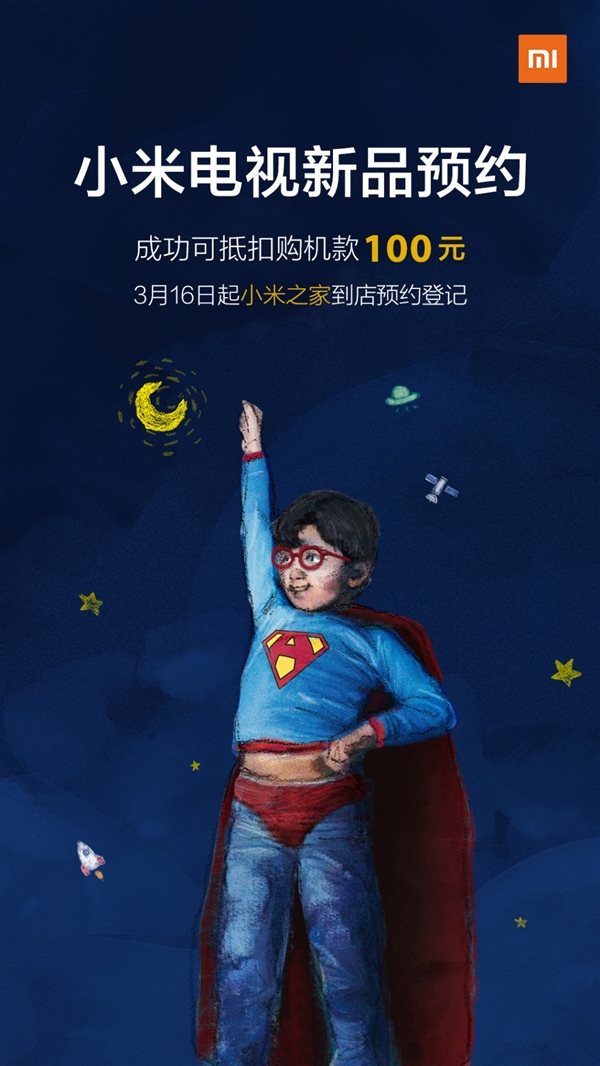 The teaser clears doubt as to whether this is a new Mi TV 4 variant, considering that the Mi TV is already in its fourth generation with the TV 4 adopting a ultra-thin modular design. The use of a young child with an attire like those of Super man could mean it is a smaller-sized Mi TV with superb features. The upcoming TV product would be launched on March 21 but the device is open for pre-order on Mi home. Each pre-order comes with an offer of 100 Yuan off the final price when buying.
Read Also: Xiaomi Announces the Modular Mi TV 4 That's Just 4.9mm Thin!
Although the features of the upcoming Mi TV is not known, it is likely a TV for young people, capable of showing a variety of contents with a comfortable viewing experience. The Mi Tv should also be capable of outputting cool colors. We should be looking at a much smaller Mi TV and a smaller build would definitely translate into a cheaper priced TV. March 21 is the date we'd know more.