Samsung Galaxy S8 Real Live Images Pop Up in China
It is getting clearer by the day that the Samsung Galaxy S8 and the S8 Plus would be dropping soon. There is an exponential increase in the rate at which leaked images of the device are popping up recently which is usually an indication of an impending launch.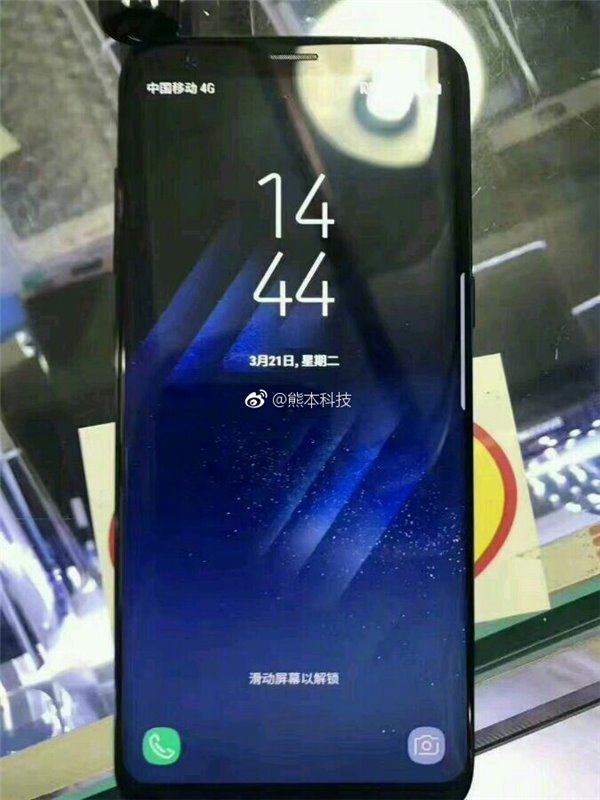 The latest leaked images of the Galaxy S8 have surfaced in China's Weibo, giving us a clear view of not only the outward appearance but also of the on-screen specs sheet. The device comes with the model number SM-G9500 said to be the China edition. That assertion is, however, discredited by the presence of Google services as seen on the display. Google Play services are not pre-installed on phones heading to China.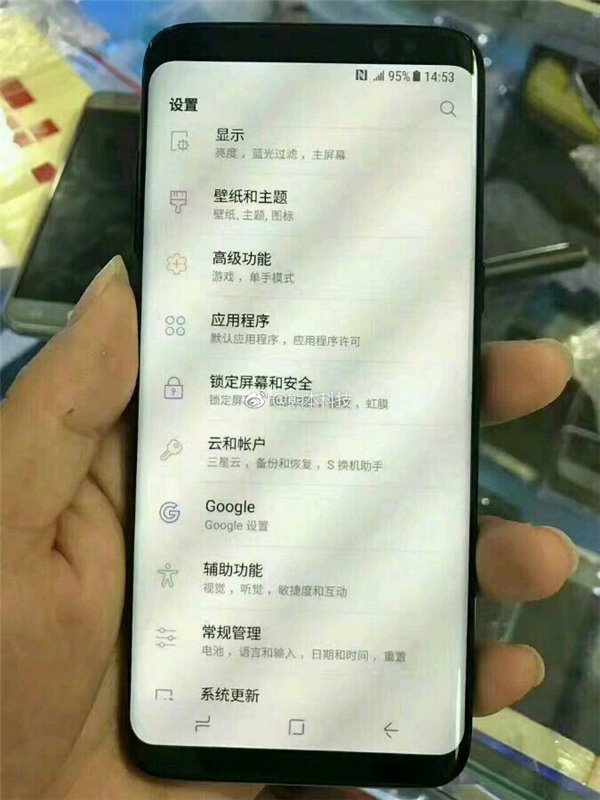 The design is very consistent with those we had seen earlier on, including the high screen-to-body ratio and 18:9 aspect ratio. The device clear uses virtual on-screen buttons located at the bottom edge as the home button and any other navigation purpose. The working screen also shows the presence of NFC which means it supports NFC payment and other forms of fingerprint payment.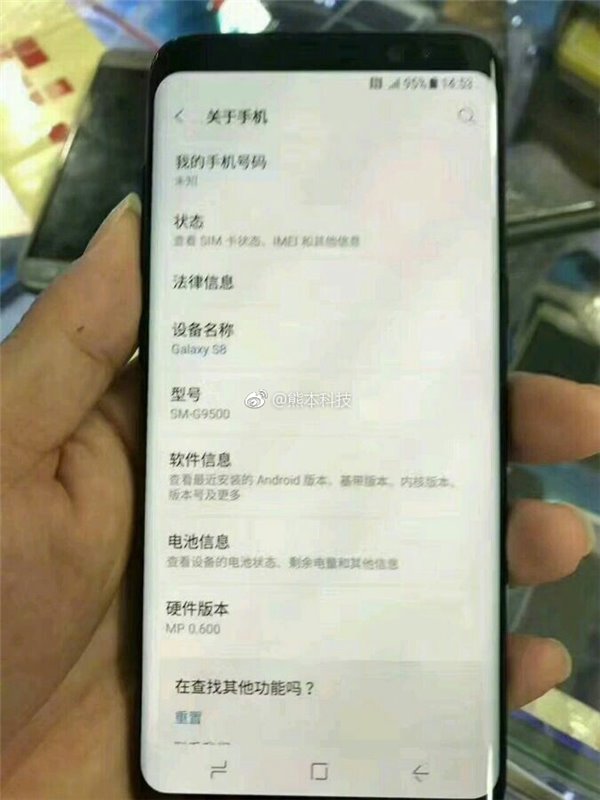 Related: Samsung Galaxy S8 China Edition To Feature 6GB RAM Says Analyst
Don't forget the China edition of the Galaxy S8 would be equipped with a Snapdragon 835 processor backed by 6GB of RAM. In addition, there are rumors the flagship device would come with facial recognition feature for added security while the price is likely to break the 6,000 Yuan mark.
The flagship Galaxy S8 and S8 Plus would be unveiled on March 29 but it is not known when the device would arrive China.