More Xiaomi Mi 6 Rumours & Leaks: Ceramic Body, Iris recognition, Waterproof & Wireless charging
The list of new features the expected Xiaomi Mi 6 is rumoured to launch with keep getting bigger by the day. Indeed, the Mi 6 holds lots of expectations from Xiaomi fans since it is the company's first flagship for the year and there seem to be surprises aplenty.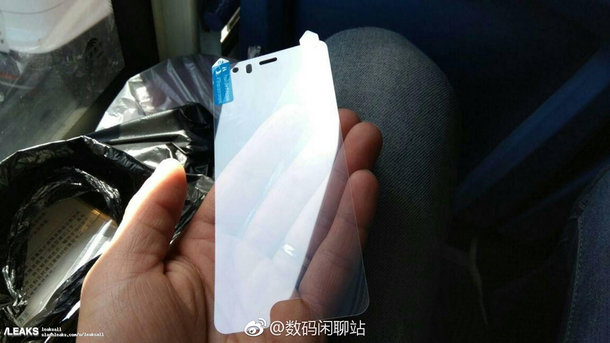 Just yesterday, we got a leaked image said to be the Mi 6's SIM card tray which reveals a stunning detail about the Xiaomi flagship. The SIM tray showed us that the Mi 6 would likely be water resistant and in effect be without the 3.5mm audio jack. While we are yet to digest that, a new rumour has emerged on Weibo hinting at the presence of an iris recognition technology among other features on the Mi 6. To buttress this, a set of leaked photo of the Mi 6 display glass panel and tempered glass protective cover were shown, revealing openings for the iris scanner at the front.

Also, the Xiaomi flagship is said to use a ceramic body which is similar to what the Mi Mix and a version of the Mi 5 featured. Although Ceramic glass will give the Mi 6 a more premium, sleeker look, it is slow to produce, so fans may experience scarcity of the device. We hope it gets featured on perhaps the topmost model only while we get a metal clad variant which is likely the case since the flagship is also rumoured to come with a colourful body.
READ ALSO: Full Spec Sheet for Xiaomi Mi 6 and Mi 6 Plus Leaks
Since the Mi 6 would be waterproof, it means the charging port has to be taken care of, literally covered up and Xiaomi will likely do that by making the Mi 6 charge wirelessly. A wireless charging feature is another innovative feature the Mi 6 is rumoured to pack. We don't know for sure if that means it won't have a wired charging feature, anyway.