Shenzhen Bay Park Flooded With Thousands of Shared Bicycles, Ban Enforced
by Habeeb Onawole Apr 4, 2017 11:05 am2
The new craze in China is shared bicycles. That's not surprising seeing as bicycles are one of the major forms of transportation that don't cause pollution. But even this two-wheeled vehicle has got problems of its own.
From 2nd of April to 4th of April, the Chinese people celebrate Ching Ming Festival, a holiday dedicated to the remembrance of their ancestors. The third day is actually the main festival and is also referred to as Grave-Sweeping Day.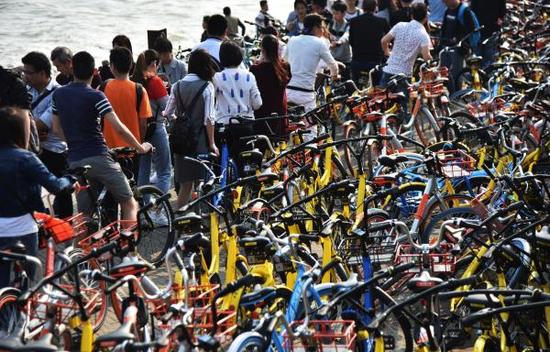 Due to the holidays, public places have been parked full with people. One of such places is the Shenzhen Bay Park which received a total of 30 million visitors on Sunday and 20 million visitors yesterday. Some of these visitors came with bicycles and took up so much space with their parked bikes, making it difficult for pedestrians to walk. A total of 6000 bikes were recorded to have been parked within the bay.
In order to prevent the re-occurrence of the massive gridlock caused by the parked bikes, the Shenzhen Bay Park authorities have issued a bike ban in the park today, which is the last but main day of the celebration. Some bike owners have said the reason for the congestion is caused by cars that have taken over bike lanes and blocked paths designated for bikes, leaving them no option than to enter into the Shenzhen Bay Park. The park is actually a favorite place for cyclists to ride but not a place to park.
READ MORE: Xiaomi e-bikes for Rent Reportedly Ordered out of Beijing Streets
The authorities were also able to get the co-operation of six bike-sharing companies to suspend business for today to allow visitors to the park enjoy their holiday.
(Source)