The World's First Hologram Video Call Made Via 5G By Verizon and KT
by Habeeb Onawole Apr 5, 2017 10:38 am0
5G network is the next big thing and so many companies want to be at the forefront of this new technology. The new network standard is expected to bring a number of improvements to the way we communicate, one of which is hologram video calls.
American network carrier, Verizon, and Korean Network, KT on Monday made the world's first hologram video call. The call originated from an employee at KT's headquarters in Gwanghwamum to another employee at Verizon, New Jersey. The Verizon employee appeared as a holographic image on a monitor and not like the display-free hologram we see in movies. Sorry to disappoint Star Wars fans, we are not yet at that level of hologram calls.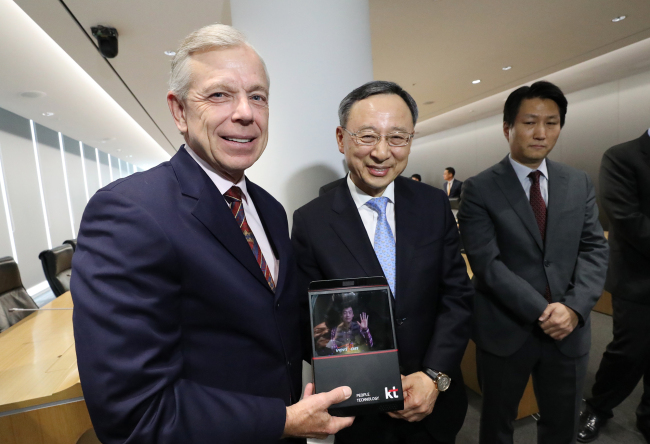 KT is developing the hologram live call as one of the immersive media services it will offer when it launches its 5G network. It is also developing other services such as Sync View, 360° Live VR and Omni-view services. 360° Live VR is expected to be available during the 2018 Pyeongchang Winter Games and will allow people watch the sporting event live in VR.
READ MORE: 5G-Capable ZTE Gigabit Concept Phone with Up to 1GBps Download Speed Announced
There is no standard band for 5G networks at the moment but the call was made over a 28GHz spectrum. Verizon says it will begin 5G trials this year but widespread coverage is still a few years from now.