Lenovo Blade Concept 2-in-1 PC with Innovative Inbuilt Cover/Stand Could be a Game-Changer
by Anvinraj Valiyathara Apr 7, 2017 5:07 am0
Lenovo has impressed its fans by launching innovative devices such as Yoga 2-in-1 convertible and the Yoga Book virtual keyboard. Now, the Chinese firm is speculated to be pondering over a new 2-in-1 tablet concept that is called Lenovo Blade.
Lenovo has showcased the Lenovo Blade concept device on IF World Design Guide website. The Lenovo Blade concept device is a 2-in-1 PC that features a detachable keyboard. There is no kickstand present on the device like the one present on Microsoft's Surface Pro 2-in-1 PCs.
Instead, the Blade has a cover that it is built into to the tablet part of the device. While using the device, the cover will function like a kickstand. The stand can be adjusted in different angles or it can be laid flat to use it as a tablet. When not in use, the cover can protect the screen of the device.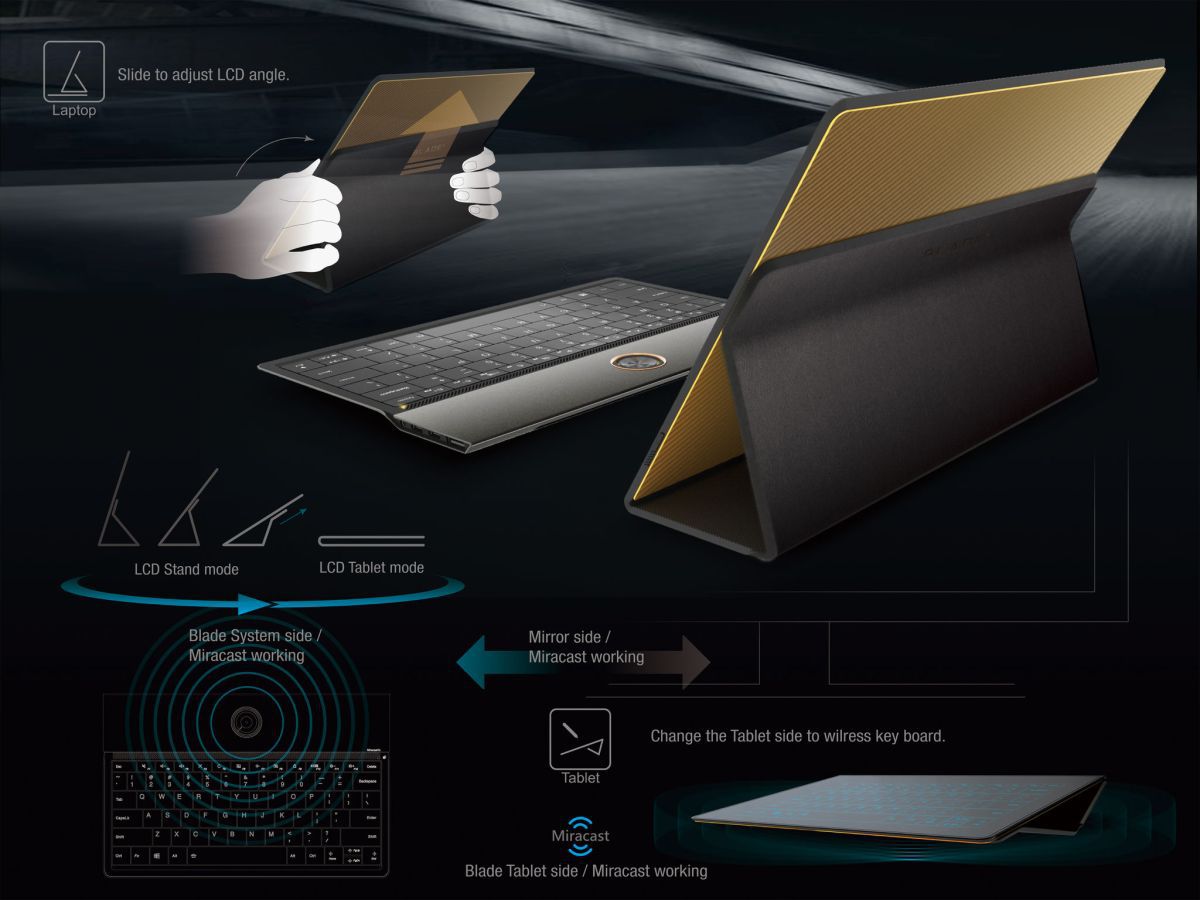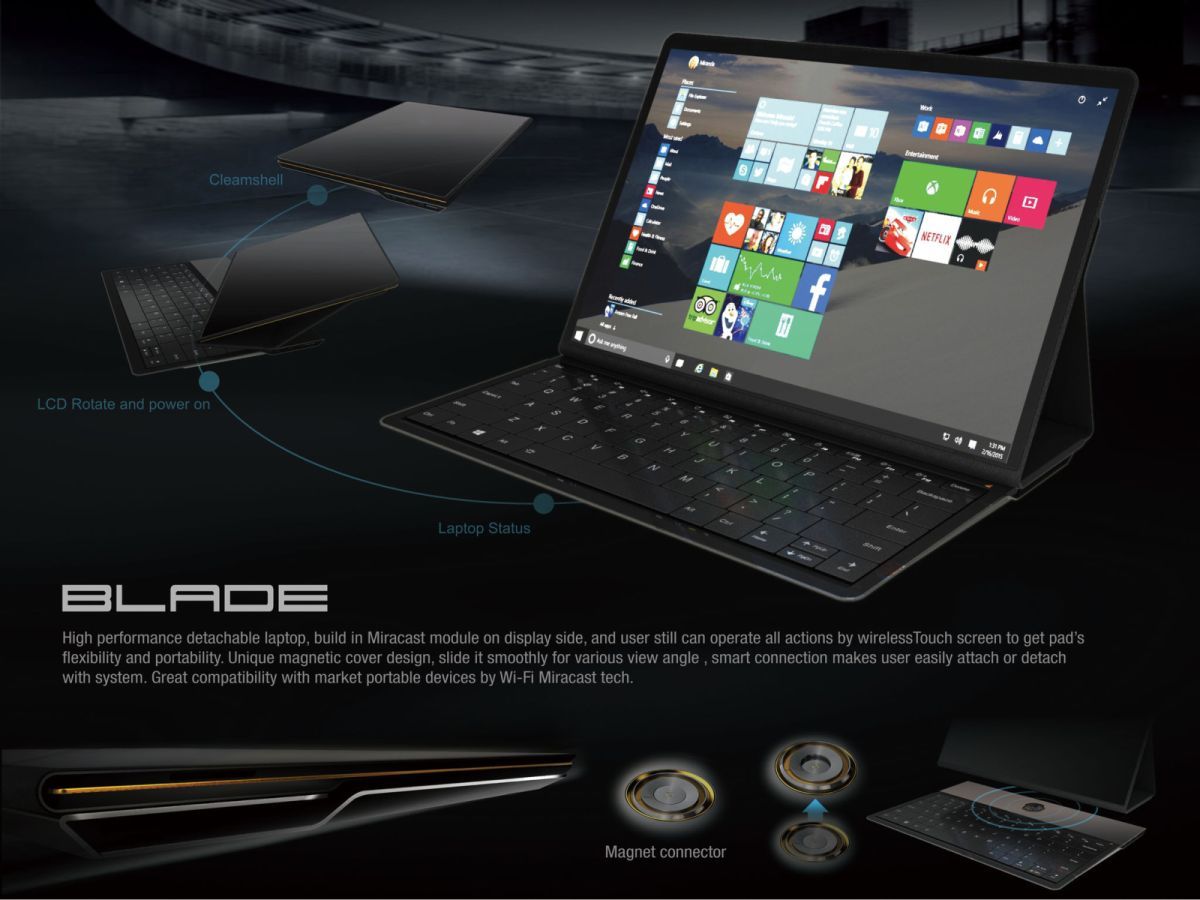 Related: Lenovo Miix 320 Hands On: Cheap 2-in-1 Convertible With Amazing Built Quality For Those On the Go
The detachable keyboard can be connected to the tablet through magnetic connector and not through pogo pins. This way it can be used as a notebook for productivity. It is a high-performance device with Miracast module placed on the display part. With Miracast wireless display tech onboard, the tablet can be used a touchscreen keyboard while showing the contents of the screen on an external display.
There is no information available on the specifications of Lenovo Blade, but it is likely that it may feature a 13-inch or a 14-inch display. It is likely that both parts of the Lenovo Blade may be equipped with dedicated hardware components. It is likely that the keyboard section may be powerful enough to work like a Windows PC whereas the display may function as a standalone Android tablet.
There is no confirmation whether the Chinese brand has any plans to launch it soon or it is just a concept model. It appears to be a wonderful and an innovative concept that may compel other competitor brands to launch similar devices in future.