Alleged Xiaomi Mi 6 Live Front View Image Leaks
Ahead of the April 19 official launch of the Xiaomi Mi 6, there is yet another leak of the expected flagship. This time around, an image said to be the live front view of the bigger Mi 6 Plus has appeared on China's Weibo.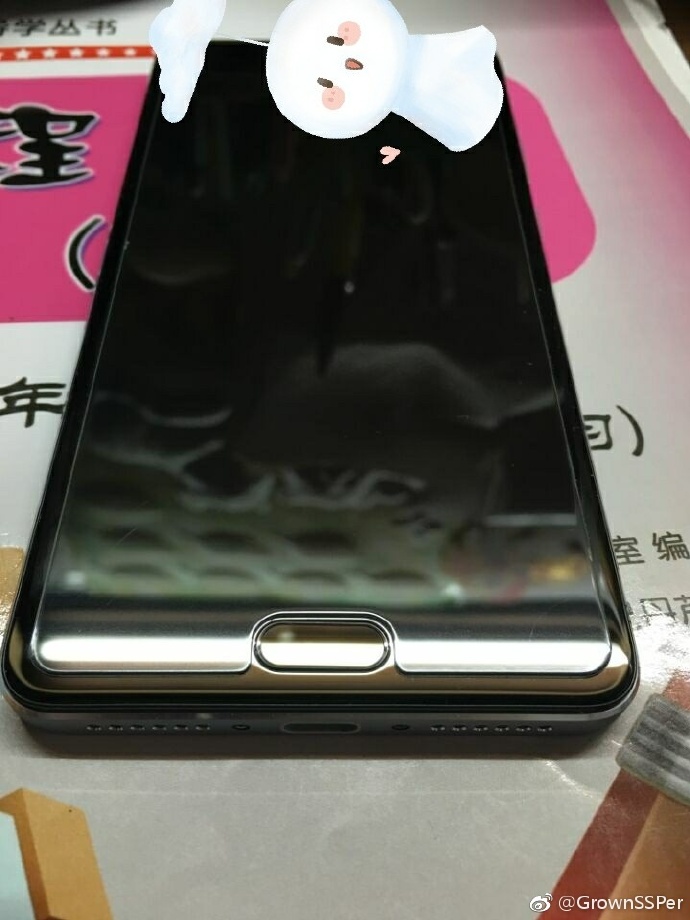 The latest rumour about the Mi 6 Plus is that the design might be different from that of the Mi 6, with its design tilting towards that of the Mi Mix that is, a full-screen display. The front home button may also not be an ultrasonic technology. The latest leaked image seems to lend some authenticity to the rumour, except that we are not even sure that this is actually the Mi 6 Plus.
The clues we would have looked out for to tell whether this is even a Xiaomi device or not were stylishly masked. In reality, the leaked image is very much different from the earlier images we had seen of the Mi 6 or even the Mi 6 Plus. The display is a full-screen display with a small part reserved for the home button at the extreme edge just like on the Mi MIX. The design of the home button is obviously different from that of the Mi 5S with its ultrasonic fingerprint sensor. The body seems to be manufactured using ceramic glass and it is relatively thick. In addition, the device uses the USB Type-C interface.
Read Also: Real Image of Xiaomi Mi 6 Plus Surfaces Online, Shows Dual Cameras
We are not sure about this leaked image and the new details it brings to the table but there is a precedent. The Mi 5S and Mi 5S Plus did not exactly look alike. The Mi5S ultrasonic fingerprint sensor was missing on te 5S Plus while the Mi 5S Plus features a dual camera setup as opposed to the single sensor on the Mi 5S. It is not certain the same scenario will play out on the Mi 6 and Mi 6Plus but we'll keep our fingers crossed and watch out for further details.
(source)