AnTuTu Most Value For Money Smartphones in March
AnTuTu has released its top 10 most value for money smartphones which topped the chart in the month of March 2017. The list is only a little different from that of February, with a few new entrants to the chart. The chart is made mostly of flagships that have been in the market for a while.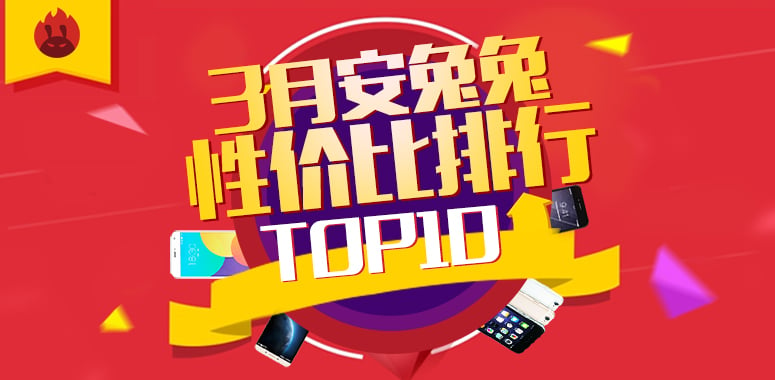 The top 3 spot is still inhabited by the same models from last month, that is the Lenovo ZUK Z2, The LeEco Le Max 2 and Le 2 in the same order. It is really no surprise that the Lenovo ZUK Z2 still tops the chart as it still offers flagship specs at a budget price tag. The ZUK Z2 (3GB + 32GB) which is equipped with Snapdragon 820 processor is currently priced at 1199 Yuan. This price tag makes it the cheapest flagship and arguably offers the best value for your money. The ZUK Z2 is closely followed by the LeEco Le Max 2 (4GB + 32GB) which is priced at 1399 Yuan. The third position is occupied by the LeEco Le 2 (3GB + 32GB) whose price has further dropped to 899 Yuan.
The LeEco Le S3 is a new entrant, pushing the Le Pro 3 out of the fourth spot to the fifth. The Le Pro 3 may have dropped to the fifth position because of the 100 Yuan increase in its price tag which now sits at 1899 Yuan. With a Snapdragon 821 processor + 4GB RAM, the price is still a bargain.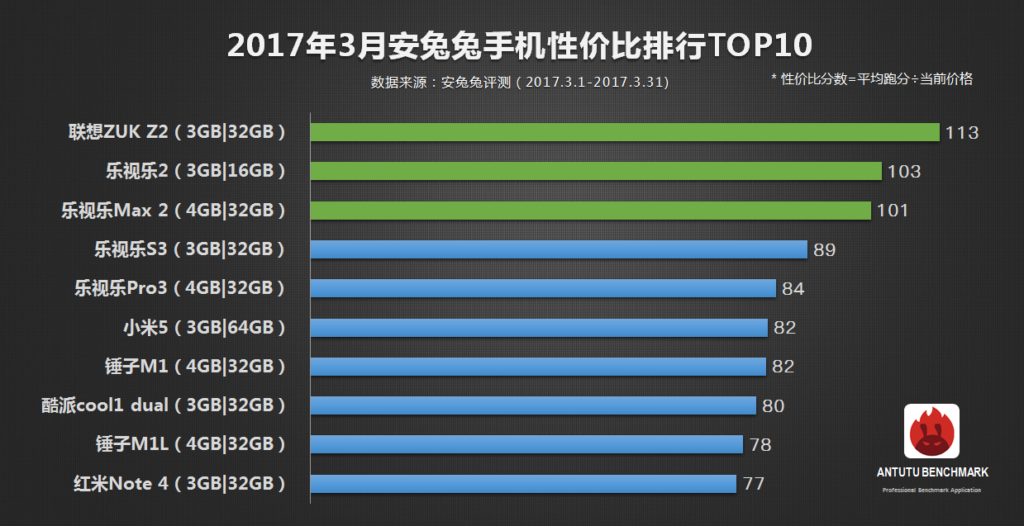 The rest of the list is made up of the Xiaomi Mi 5 at the sixth spot while the Snapdragon 821-powered Smartisan M1 is at number 7. LeEco and Coolpad's collaborative work, Cool1 Dual occupies the number 8 position. At number 9 is the Smartisan M1L packing a Snapdragon 821 chip and finally, the Xiaomi Mi Note 4 completes the top 10 chart.
Read Also: Xiaomi Mi 6 Specs Confirmed on AnTuTu, Scores 170k
While the list might look like it is packed with smartphones that are unavailable outside of China, a good number of these cheap flagships can actually be purchased by intending buyers from different countries around the world. They can then be shipped to your location and sometimes the shipping is free of charge. One amazing online shop in China that stocks most of these veteran flagships is GIZTOP. You can give it a try and be rest assured of the safety of your order.