Xiaomi Mi 6 Plus Is Real & Should Launch Soon, Analyst Hints
Xiaomi yesterday unveiled the Mi 6 flagship with its many colour offerings. As was rumoured, many were still waiting of the Xiaomi Mi 6 Plus to be unveiled along with it but that never happened. The company ended the launch event without saying anything about a possible Mi 6 Plus. So, what happened? Does that mean that the Mi 6 Plus really didn't exist?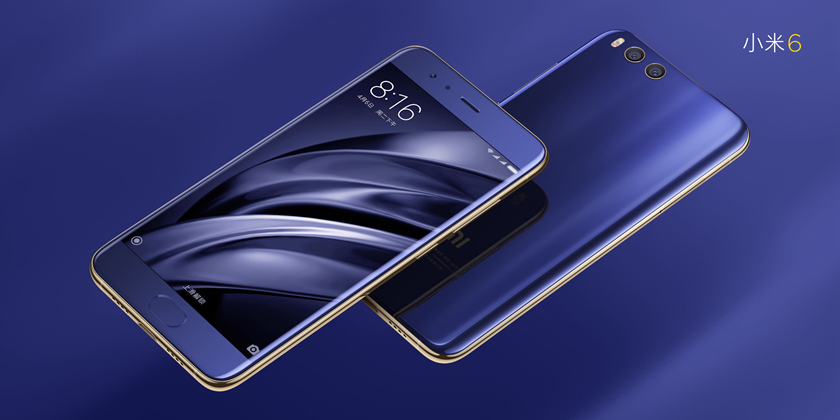 We really can't say why Xiaomi didn't announce the Plus-size version with this one but according to a Weibo post by the well-known industry analyst, Pan Jiutang, the Mi 6 Plus is real. The trusted analyst, while responding to a Weibo post by Xiaomi phone official account, the analyst among other things hinted that the Mi 6 Plus may likely be released in two months time.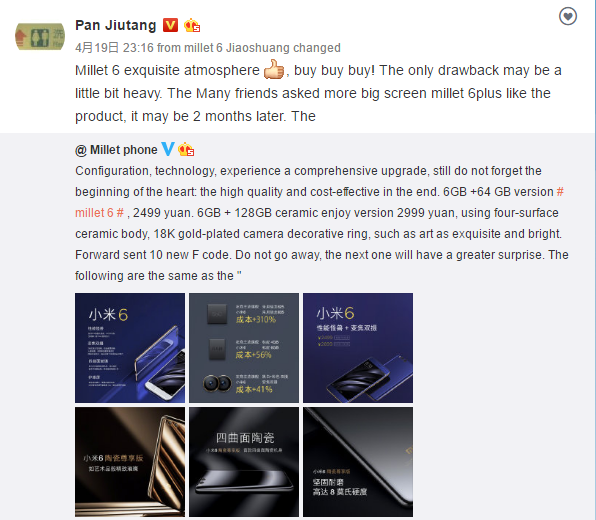 Read Also: Xiaomi Mi 6 Hands-on Images Of All Its Beautiful Array of Colours
The Mi 6 Plus is expected to come with a bigger 5.7-inch display and the analyst also affirmed that. Earlier rumours had tipped the Xiaomi Mi 6 Plus to come with 6GB of RAM, 64GB / 128GB storage versions, Sony IMX362 12MP main camera, and an 8MP front camera (Ultrapixel) as well as a large 4,500mAh battery. The device may likely use the same 18W fast charger which was certified by China's 3C. The Mi 6 Plus may also come with a different design from the Mi 6, especially the display. The Mi 6 Plus had earlier been rumoured to have a display similar to the Mi Mix, with narrower bezels. We'll have to wait to see how this pans out.