Xiaomi Mi 6 Plus Postponed And You Can Blame It On The Galaxy S8 Says Analyst
by Habeeb Onawole Apr 30, 2017 1:53 pm3
Before the Xiaomi Mi 6 was officially launched, there were rumors of it coming in two variants. One would have a 5.1-inch display and the other which was called the Mi 6 Plus would have a larger 5.7-inch screen. To our amazement, the latter wasn't released at the launch event.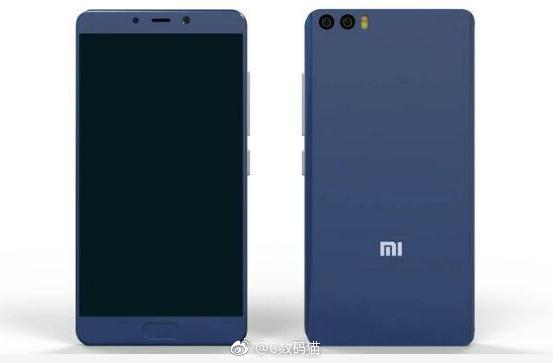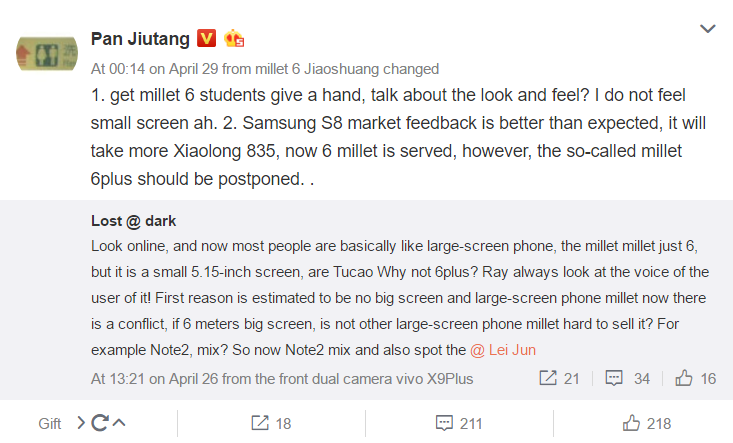 There have been conflicting reports explaining why Xiaomi didn't release the Mi 6 Plus. Analyst, Pan Jiutang in a new post via Weibo says Samsung's Galaxy S8 is responsible for the Mi 6 Plus getting postponed. He said the response to Samsung's new flagship is better than expected, hence the need for more supply of the Snapdragon 835 chip. Since there are not enough chips to go round, Xiaomi has to reschedule the release of the Mi 6 Plus.
Mr. Jiutang's take on the matter is quite different from what circulated on the micro-blogging platform a few days ago. The news peddled around was that Xiaomi had cancelled the Mi 6 Plus and will instead release the Mi Note 3 in Q3 2017.
READ MORE: Xiaomi headphones Relaxed Version Review – Amazing Value, Again!
Some folks agree with Xiaomi's move to cancel it citing clashing sales as their defense. Their explanation is that if Xiaomi goes on to release the Mi 6 Plus, it will affect the sales of the Mi Note 2 and Mi MIX which already satisfy the market for those who want a phone with a big display. If they do not want any of the two devices, then they can wait for the Mi Note 3 when it launches in H2 2017.
(Source)