Huawei Mate 9 Gets Two New Trendy Color Options: Blue & Red (Pictures)
Huawei has silently updated its flagship Mate 9 lineup, adding two new, attractive and trendy colours. Turns out the Huawei Mate 9 is getting two new colours which were very popular in the P8 and P9 series, namely, Red Agate and Topaz Blue. Huawei first introduced the two colours on the P9 and P9 Plus which already had a long array of colour options then and records show the two colour options were instant hits. Coincidentally, the P9 and Mate 9, both feature dual Leica cameras.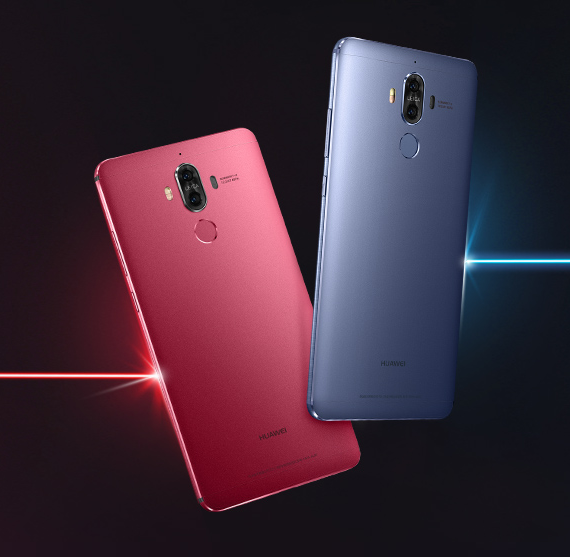 The two new Huawei Mate 9 Red Agate and Topaz Blue variants are only available on the 4GB + 64GB model and they both are listed to officially go up for sale on Huawei's official flagship store on Jingdong (JD.com) for 3899 Yuan on May 14 at 10 AM.  With this last additional two colours, the Mate 9 is now available in 8 different colours namely, Gold, Silver, Mocha brown, White, Gray, Black, and now Red Agate and Topaz Blue.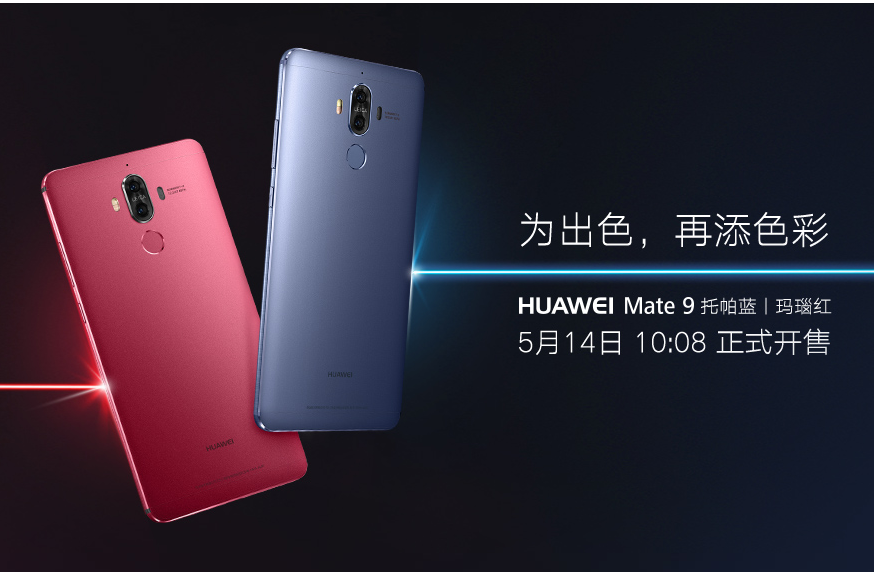 Read More: Here's the Stunning 140MP Photo of Seven Cities During New Year, Captured By the Huawei Mate 9
Other specifications are the same with the variants already available and as a reminder, the Mate 9 packs a 5.9-inch 1080p and is powered by a Kirin 960 chip. The Mate 9 features a dual camera setup designed by Leica at the rear which is a 12MP + 20MP combo. There is also a large 4,000mAh battery on board the device.
(source)