Get $50 OFF On The Huawei Mate 9 With This Coupon
by Daily Deals May 19, 2017 8:14 am0
Although Huawei's P10 series is the latest flagship smartphone lineup from the company, the Huawei Mate 9 is actually not too old and still stands as a powerful flagship device. With Kirin 960 inside and 4GB of RAM, the phone is as powerful as most flagships in the market today. But given that it's been a few months since the phone went on sale, the pricing of the device has gone down, bringing it near to the $500 mark.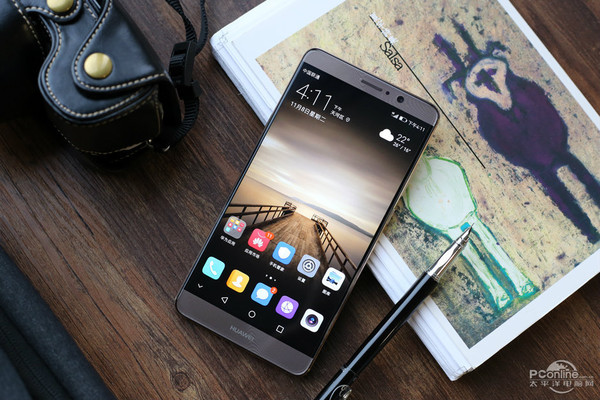 Considering its beautiful 5.9-inch 1080p display with 2.5D arc screen, powerful 20MP + 12MP dual cameras as well as a large 4000mAh battery, the Mate 9 is a pretty good deal at $550. Huawei is one of the top rated smartphone manufacturers in the market today and the quality of its products have been stellar so far. At $550, the Huawei Mate 9 looks like a good deal, but you can get the phone for an even lower price. We managed to get a special $40 coupon: HMATE9 for the Huawei Mate 9 which drops the price of the flagship right down to $499.99!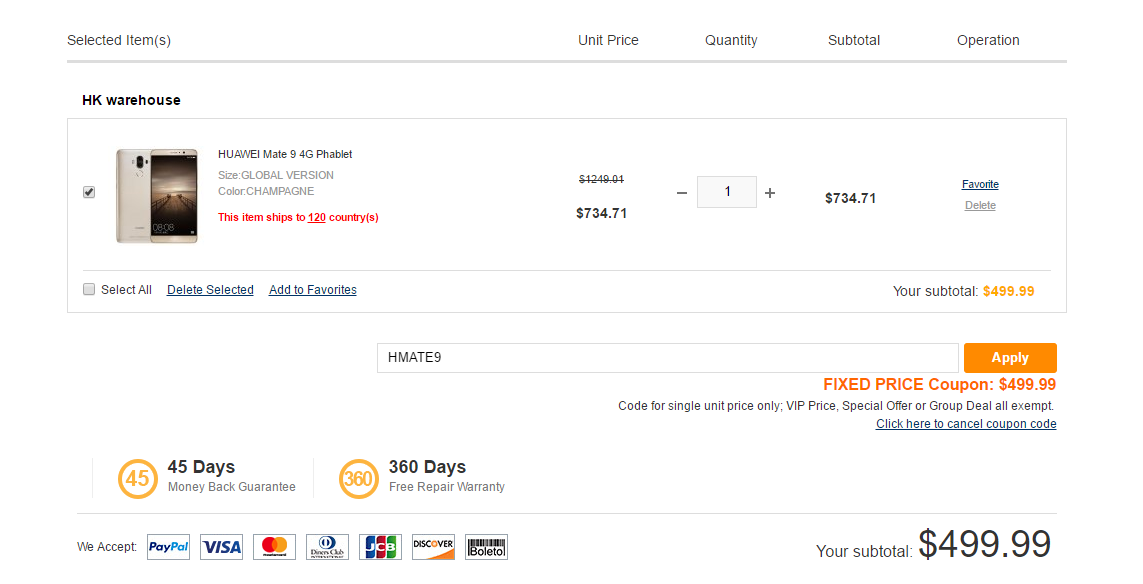 Overall, at this price, the phone is a great deal. Just use the coupon: HMATE9 to bring down the price to $499.99. Check out the link below for details.