Former TCL President Yang Zhe Joins Meizu As Senior VP
In the tech industry, it is common to see company executives and directors moving over from one company to the other in pursuit of a better offer an improved pay package. But when the officer cross carpeting is the Chief operations officer and president, then it is usually a surprising move. That is the case with reports which started out as rumours that former TCL global COO and president of the company's China region, Yang Zhe has left the company and moved over to fellow smartphone maker Meizu Technology Co.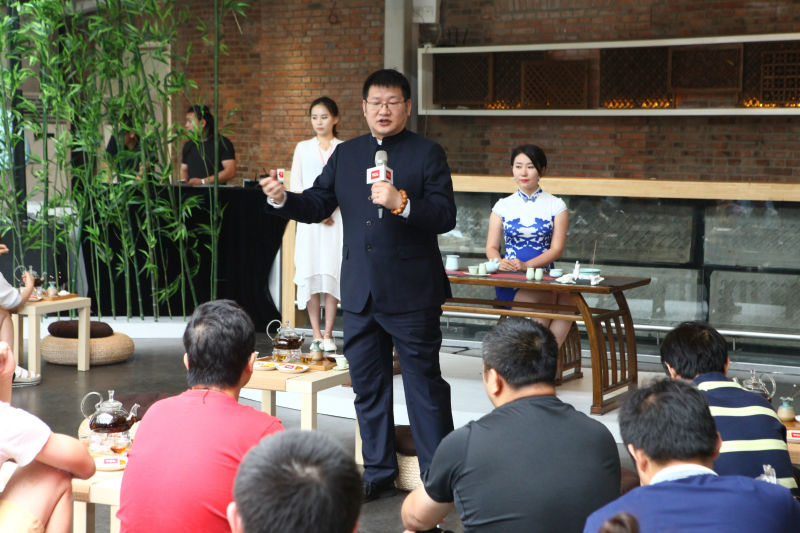 Yang joins Meizu as part of the sweeping organisational restructuring which had seen the company shared into three divisions – Meizu, Charm Blue and Flyme divisions. Yang will function as senior VP in charge of high-end smartphones which falls under the Meizu division. Under this scenario, Yang Zhe will work closely with Jack Wang who oversees the entire operations and president of the division Bai Yongxiaong.
Yang Zhe joined TCL around December 2015 as global COO and president in China. Before then, he has had stints in Samsung from where he departed in October 2012 to join Huawei. After that, Huawei's mobile phone brand style saw significant changes. On September 4, 2014, Huawei launched its flagship smartphone Mate7 in Germany with the idea of a "jazz life". Industry watchers commented that Huawei transformed from a "technical nerd" to a "young artist" with that stylistic change.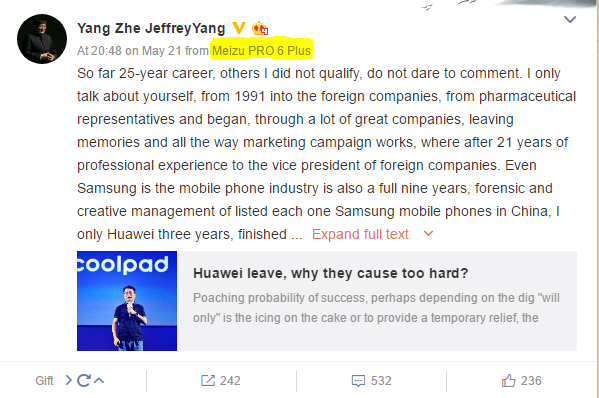 Related: Meizu Effects Organisational Restructuring: Now Three Different Divisions
Yang would leave Huawei at the end of October 2015 and by December 2015 he was at TCL. Unfortunately, he wasn't able to turn around the fortunes of TCL before his exit. So, he comes to Meizu with a rich chest in marketing which runs across Novartis, Motorola, Apple, Lexmark (Lexmark), Samsung, RIM and other companies. Meizu did not release an official statement but they confirmed it when an enquiry was made. Mr Yang himself also confirmed the latest move via his Weibo account.