Buying The Planet Cup? You May Want To Grab These Beautiful Haoyue Bone China Dish Set Too
by Habeeb Onawole May 24, 2017 12:38 am0
A couple of weeks ago, Xiaomi's Mijia crowdfunding platform launched the Planet Cup, a ceramic tea cup with a planet-shaped wooden handle. This week, Mijia's new product, the Haoyue Bone China Dish Set is the missing piece of the puzzle in Xiaomi's quest to conquer your kitchen.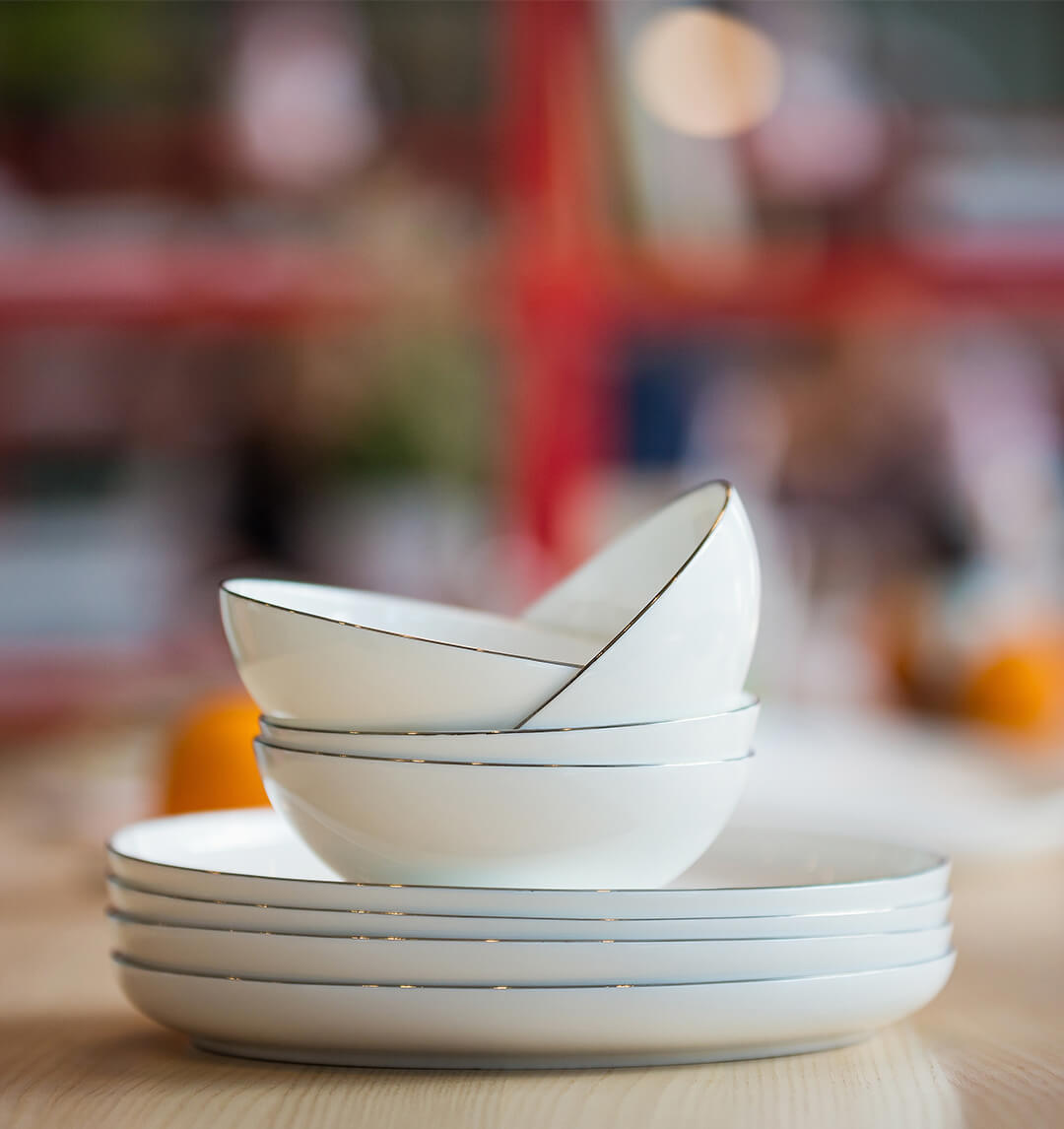 The Haoyue Bone China Dish Set includes 4pcs of rice bowls and 4pcs of flat plates. The rice bowl has a diameter of 121 mm, a height of 45mm, and weighs 45g, while the flat plate has a diameter of 213mm, is 23mm deep and weighs 355g.
The Haoyue Bone China Dish Set is available in plain white or plain white with gold rims. The plain white set is priced at ¥119 (~$18) while the set with gold rims will sell for ¥159 (~$23). The dish set is expected to start shipping out to backers by 6th of June.
READ MORE: Xiaomi Launches Two New Mijia Products: Smart PTZ Camera & Smart Ceiling Lamp
So far Xiaomi has released the key items you need to prepare and serve a meal. There is the Mi IH Rice Cooker, the Mi Smart Kettle, and now we have the Planet Cup and the Haoyue Bone China Dish Set.