Latest Rumor: iPhone 8 To Feature 3D, Dual Front Cameras with Selfie Portrait Mode
Apple is expected to release its flagship iPhone 8 later this year but the device has repeatedly been dogged by rumours that the launch could be delayed as a result of some technical hitch. While that is yet to be clarified, a fresh rumor has emerged that the iPhone 8 would come with a dual camera setup up front which is capable of shooting 3D images. The dual cameras are also detailed to feature a special selfie portrait mode. This rumor emerged from Twitter tipster @VenyaGeskin1.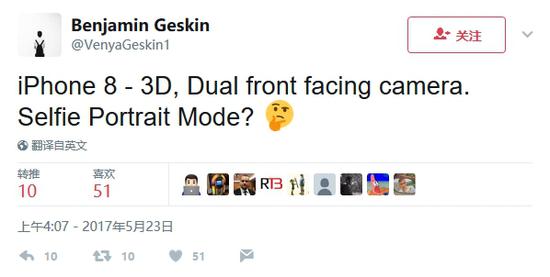 The front dual camera setup is in addition to the rear dual cameras the device is equally said to feature which would be similar to that of the dual camera-packing iPhone 7 Plus. The iPhone 7 Plus also came with a portrait mode on its rear camera but this tie around it is said to be at the front with the same algorithm and landscaping. This no doubt would make the selfie camera output more beautiful and could see some selfie fans getting on the Apple train. The front camera is also said to have a 3D facial recognition technology developed by LG/Innotek which would make i the first smartphone in the world to have such.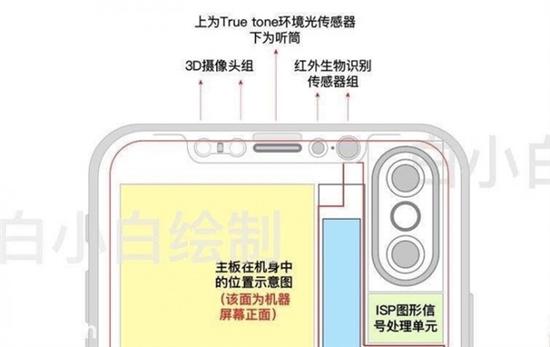 Read More: iPhone 8 Renders Reveal Vertically Designed Dual Rear Cameras, No Touch ID Sensor
If the piling features which would be on the iPhone 8 should elicit your interest in the flagship, just know you'll have  huge price tag to contend with on this one. Well, that's if the latest rumor about the price is anything to go by. According to UBS analyst Steven Milunovich, the iPhone 8 could be priced at $870 for the base model while the top-end 256GB version would go up for as much as $1,070. We are not sure about that but since it is Apple, they can set the price so high and still there'll be scarcity of the device.