Xiaomi Launches Two New Mijia Products: Smart PTZ Camera & Smart Ceiling Lamp
Xiaomi's MIJIA brand has launched two new products under the smart home products lineup. One of the products is a Smart pan-tilt-zoom (PTZ) camera which is ideal for surveilance. The other product is a LED ceiling lamp jointly built by Xiaomi and Philips.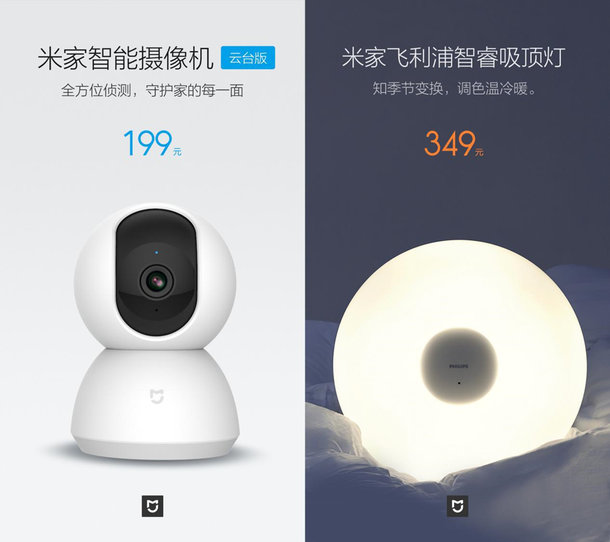 Xiaomi MIJIA Smart PTZ Camera
The Xiaomi Mijia smart PTZ camera is a security camera ideal for use at home which comes with a design that allows it rotate 360 degrees. The pan-tilt-zoom camera is capable of remote directional and zoom control. While in most cases te PTZ controls are sold separately from the camera, the MIJIA PTZ cam offers both the camera and controls at a ridiculously cheap 199 Yuan price (~$28). It is capable of surveilling all corners in a room.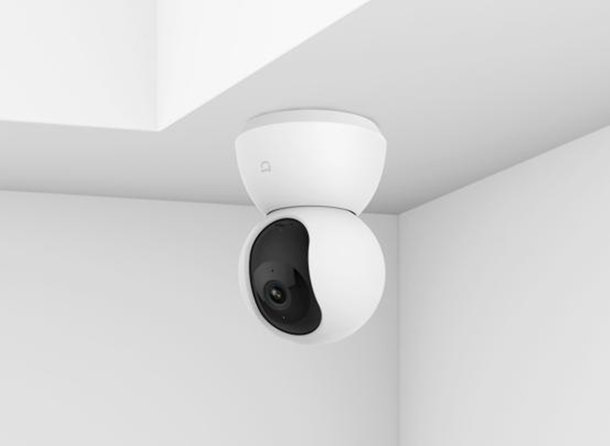 The camera comes with a dual-axis rotational head design which can move freely up and down as well as sideways in order to cover all part of the home. It comes in white only and offers a 360-degree viewing range with a single viewing angle of 115 degrees. There is a memory card slot but it is hidden from view due to the design.
The Mi home smart PTZ camera will go on sale from 10.00 hours today, May 16 on Xiaomi mall, Mi mall Xiaomi official flagship store on Lynx, Jingdong and Suning, all at the same time.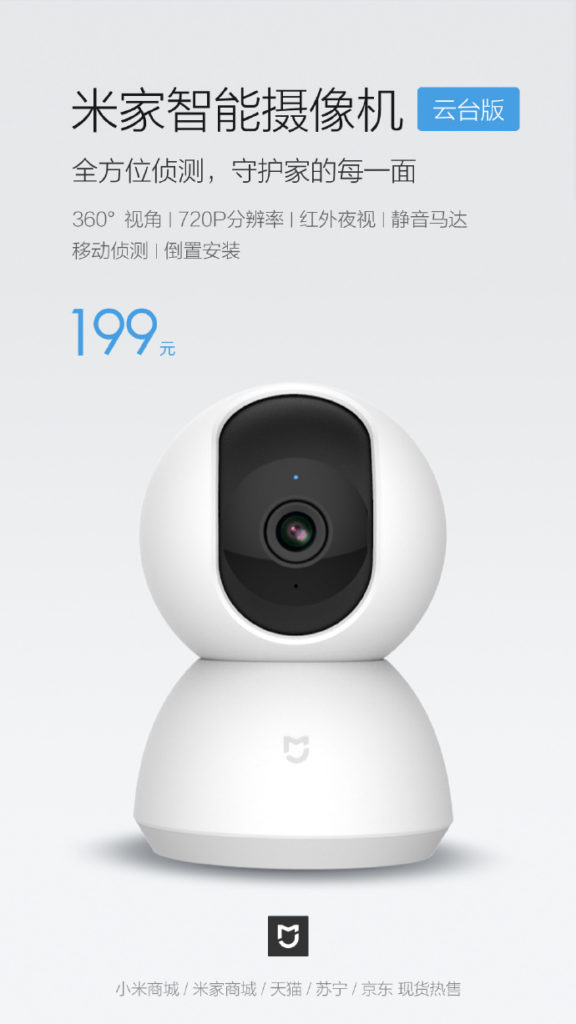 Xiaomi Philip Smart Ceiling Lamp
The second product unveiled is the Xiaomi Philip ceiling lamp. The lamp is co-built by Xiaomi and Philip and may be the product of the joint partnership agreement both companies signed last year. Recall that Xiaomi and Philips Lightning had signed a joint agreement to develop smart home lighting products.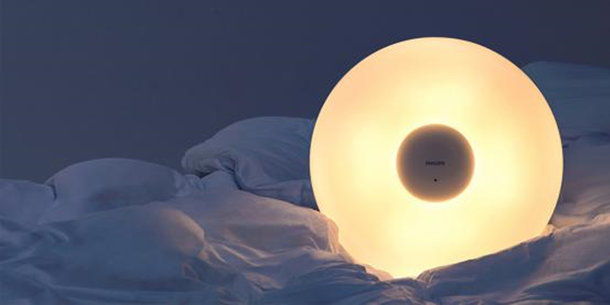 The ceiling lamp is also a smart home product as it comes with the perceptive function which regulates its brightness according to the illumination of the room, the season, time and other conditions. The light automatically adjusts its color temperature to the appropriate state that won't be too bright or dull. It also comes with a remote control with which the light can be switched on and off as well as regulated. In addition, the light can also be connected to the traditional wall switch despite having a remote control. The remote control is also smart, as it can monitor the temperature and humidity of the room which would enable the user optimise the lighting system. The Smart ceiling lamp can also be controlled using the mobile app and the colors can be changed as well to suit the season and time of the day.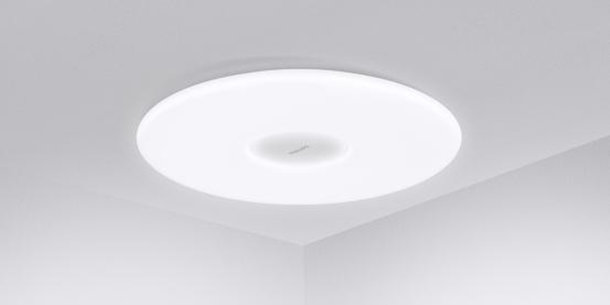 The Xiaomi Philip Smart Ceiling Lamp carries a price tag of 349 Yuan (~$50) while the remote control is sold separately for 79 Yuan. The light product will be on sale from 10 AM today in China on Mi Mall only.