The Chuwi Hi-Dock Doubles As A Multi-Port Charger and Docking Station
by Habeeb Onawole Jun 8, 2017 6:05 am0
The average individual has at least two electronic devices that need to be charged. Some have more and that means multiple chargers. It's a pain having to carry so many chargers around, that's why we now have chargers with multiple ports. One charger to rule them all sort of. The Chuwi Hi-Dock is a multi-port charger too but it also adds a much needed function, a dock.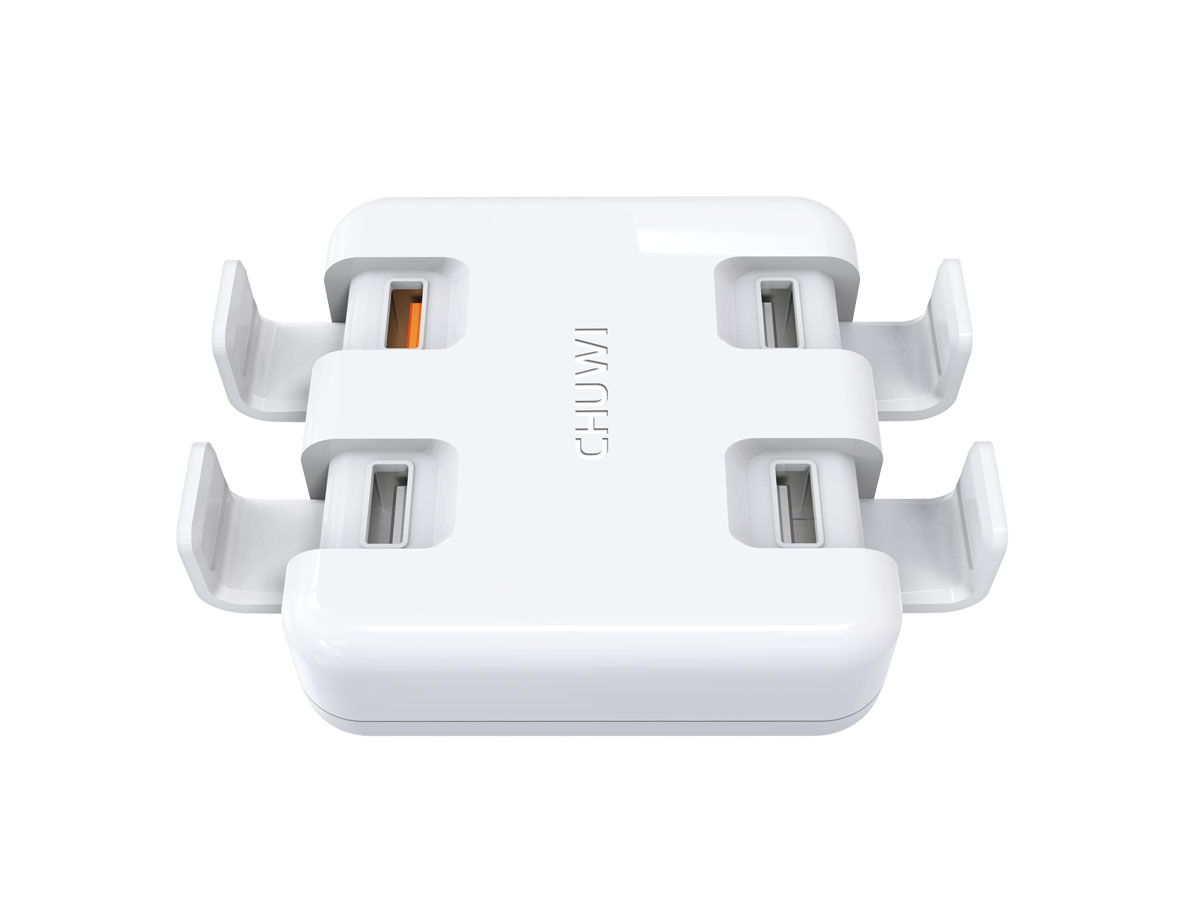 The Chuwi Hi-Dock has four ports, one of which is a Quick Charge 3.0 port and the other three are 5V/2.4A ports. Each port has a plastic flap that covers it. When you raise the flap, it can serve as a dock that holds your phone or tablet while charging. It is a neat addition and will come in handy when you are charging and watching a video at the same time.
READ MORE: Chuwi Lapbook 12.3 Launches on Gearbest At A Special Price, Available for A Week
The charger has AiCharge technology that detects the right amount of amperage and wattage your device requires, allowing it to charge faster. The charger has a glossy mirror-like finish with 4 anti-skid rubber pads at the base. It is light weight, coming in at 145g and measures 81 × 81 × 28 mm making it easy to take around. It's available in white but we hope there will be more colors to choose from when it launches in mid-June. Price has also not been revealed.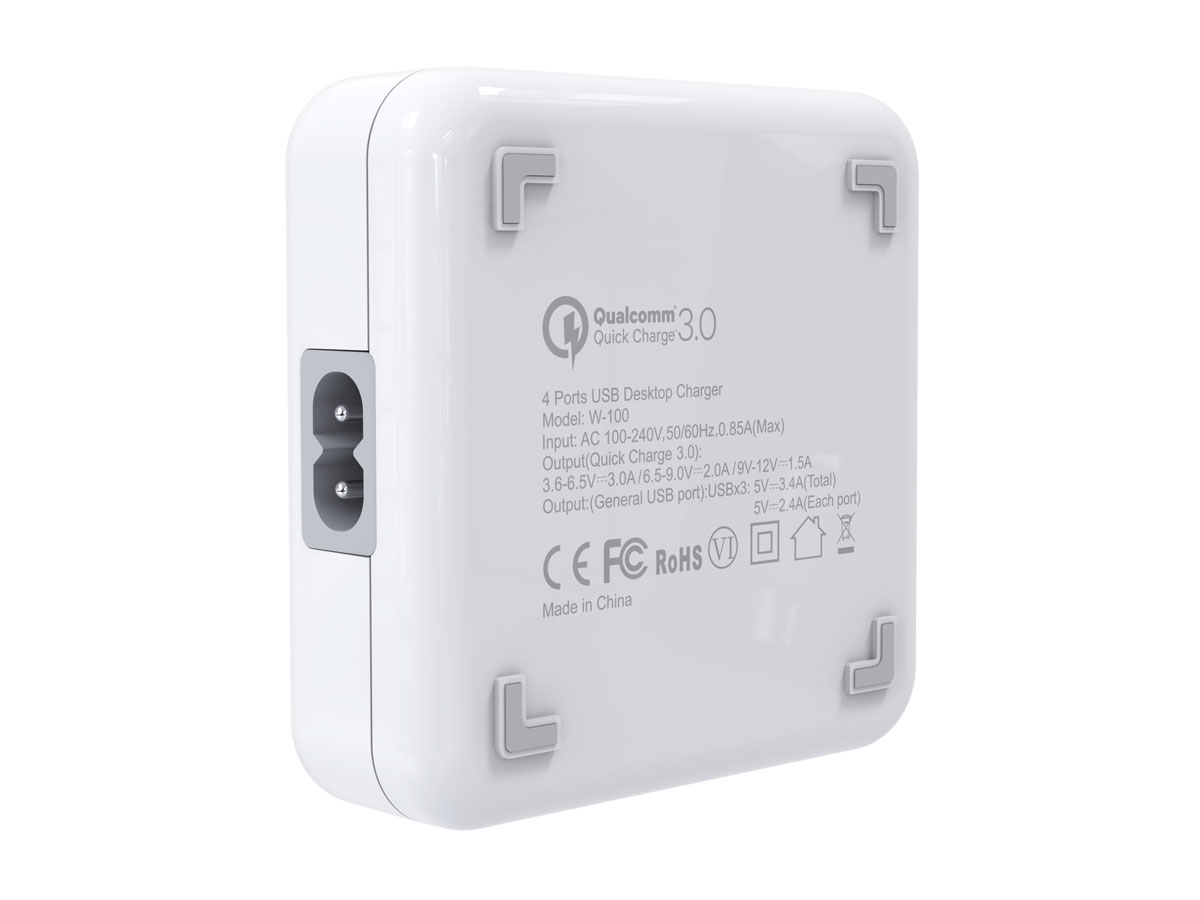 Chuwi Hi-Dock Full Specs
Brand: CHUWI
Models:W-100
Dimensions:881 × 81 × 28 mm
Weight: 147g/5.18oz
Input:AC 100-240V 50/60Hz 0.85A (Max.)
Output:
1. QC 3.0 (3.6 – 6.5V/3A,6.5V – 9V/2A,9V – 12V/1.5A)
2.USB*3 (5V/2.4A Each, 5V/3.4A Max.
The Hi-Dock will be Chuwi's third charger when it launches. It already has a Qualcomm 3.0 Hi-Charger and a UBlue dual-port car charger. More details are available on their website.