Xiaomi Mi 6 and Mi Max 2 Still In Short Supply As Xiaomi Announces Another Sale
by Habeeb Onawole Jun 13, 2017 4:05 pm0
The Xiaomi Mi 6 is a fantastic device. The build quality is amazing, performance is what you should expect from a 2017 flagship and the price is just right at ¥2499 (~$368). There is however a problem with the phone. There is not enough stock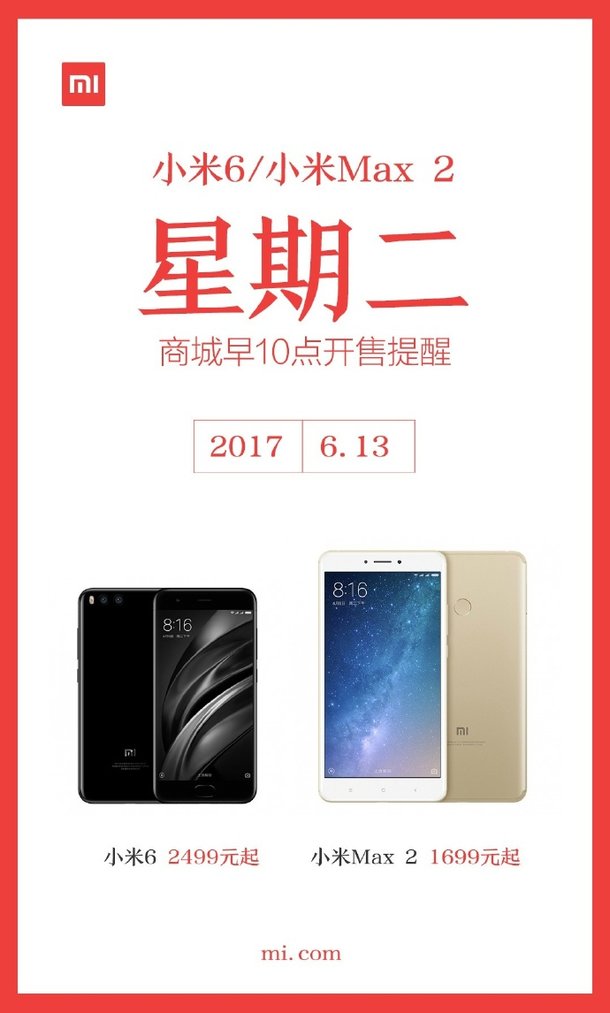 .
Xiaomi has announced another round of pre-sales today for the Mi 6 and the newly announced Mi Max 2. The time provided for the items to ship shows that there is still an issue of supply at Xiaomi. The Mi 6 is said to ship in 2 to 4 weeks. Add that to delivery time and you probably won't get your phone until the third week in July or later.
The Mi Max 2 on the other hand will ship in two weeks. Not as long as the Mi 6, but still a long wait. If you head to the official site now, both items are out of stock. Xiaomi has included an option to be reminded when its available.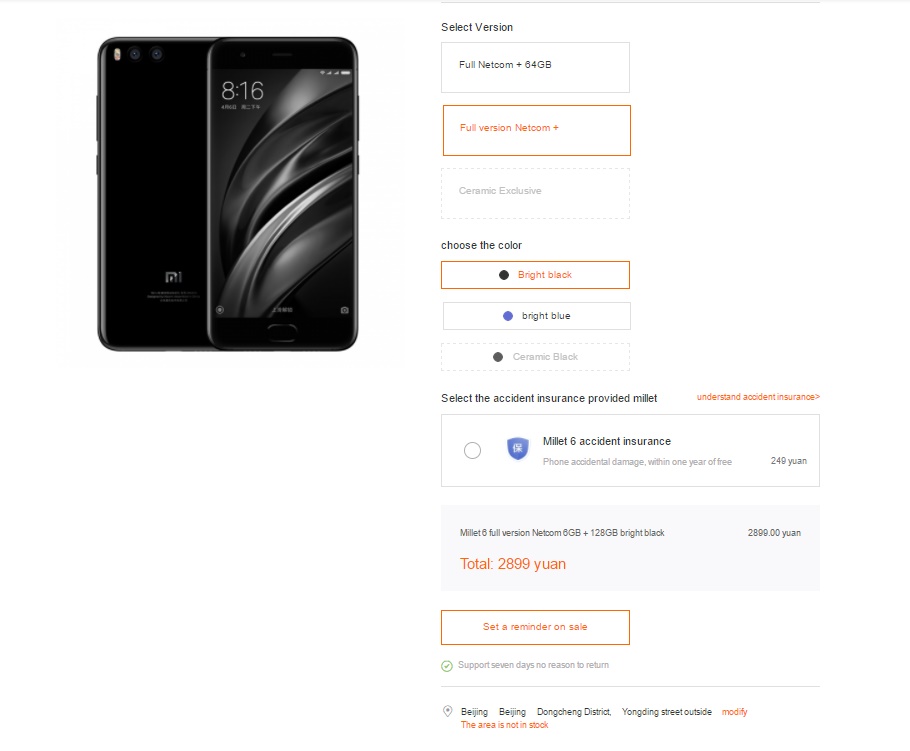 It is also out of stock on Jingdong (JD.com) but those tied to network operators are available and sell for ¥2699 (~$397). Xiaomi needs to fix its supply issues or it will end up losing customers to other brands.
READ MORE: Xiaomi Mi 5S and Mi 5S Plus Gets Android 7.1 Via LineageOS
If you plan to get the Xiaomi Mi 6, it is available on Giztop for just $409 and that's a very good deal if you ask me. Do note that this is the black version with 6GB of RAM and 64GB of storage.
(Source)