Vernee Thor E Review – Unique Smartphone for just $99!
Vernee is known for its budget phones and the Thor E is one of their latest models. It offers some cool features like a black and white display that saves power, a huge 5200mAh battery and a lot more for less than $120. In fact, you can sometimes get the phone for as low as $99, which makes it a bargain. Learn more in the full Vernee Thor E review.
Thanks to Gearbest for sending the Vernee Thor E for a review.
VIDEO REVIEW
UNBOXING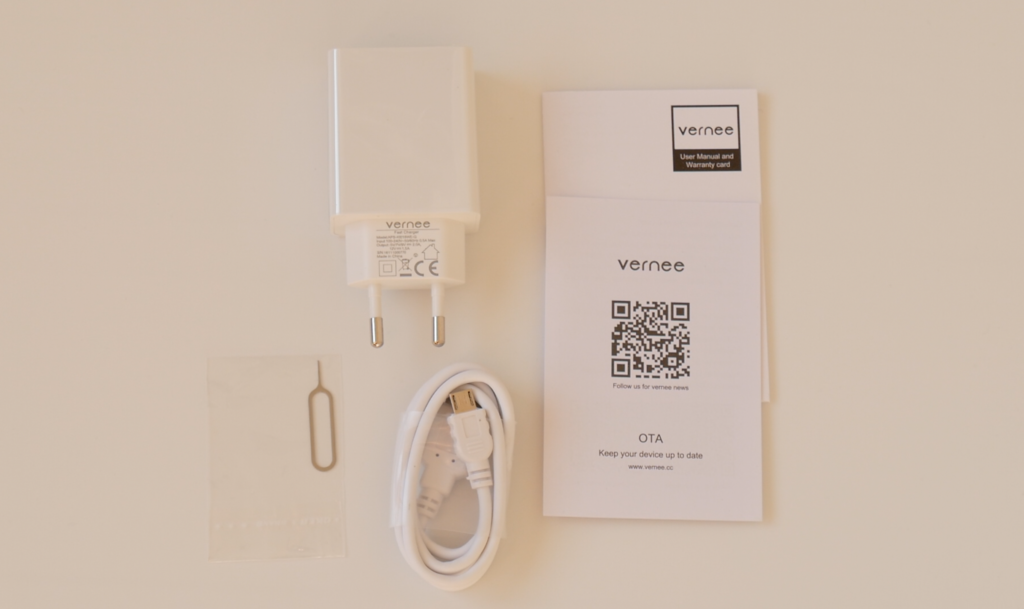 The phone ships with all the usual stuff that includes a fast charger.
DESIGN and DISPLAY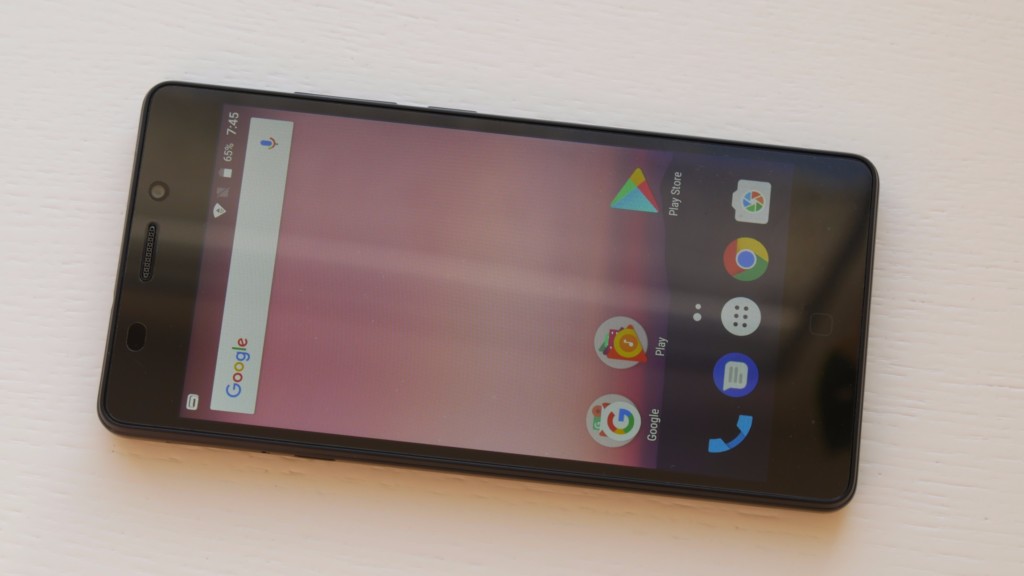 As far as design goes, the Vernee Thor E does not look exceptional by any means but it is well built, it uses a metal chassis, buttons and metal backplate, which is, however, prone to fingerprints like most of the glossy black surfaces.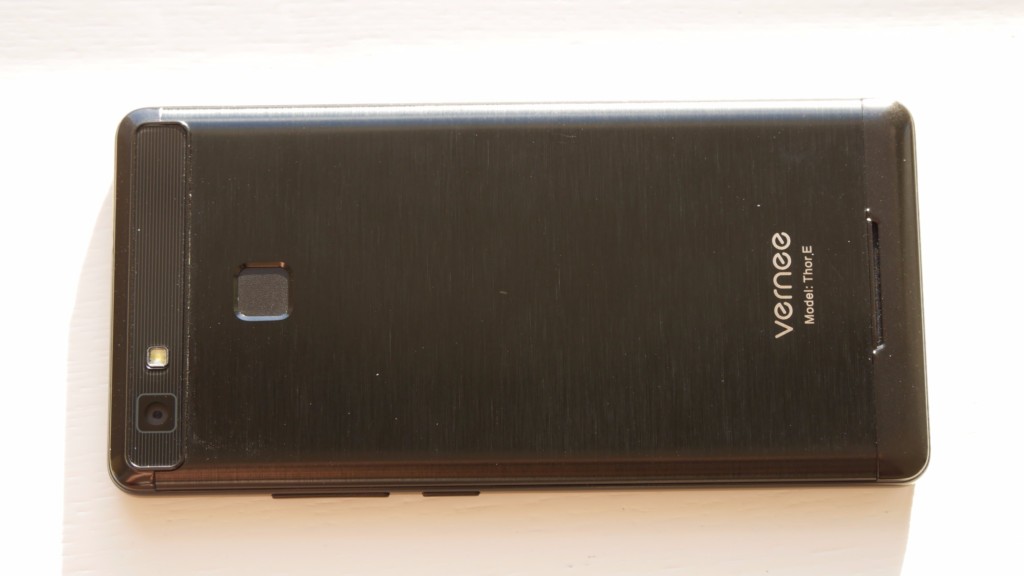 What is surprising is that the phone is very light and thin considering its beefy 5200mAh battery. In fact, the Thor E measures at just 8.2mm of thickness.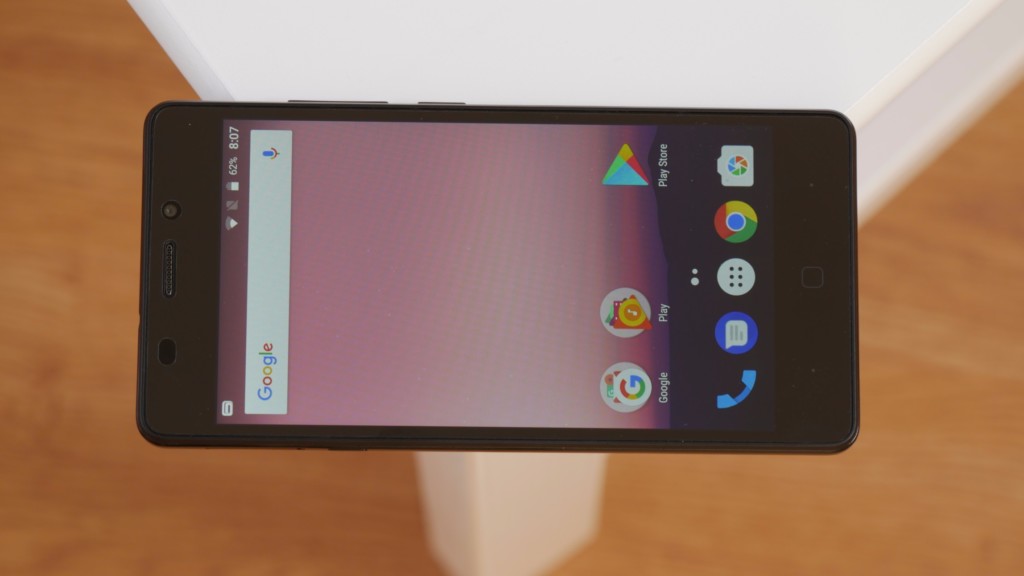 Also, the phone is compact due to its 5" 720p display, which is definitely not the sharpest out there but it gets the job done for a cheap phone.
We have an interpolated 5MP selfie shooter and LED notification light but the capacitive keys are not backlit. However, you have an option to switch to on-screen keys and customize them.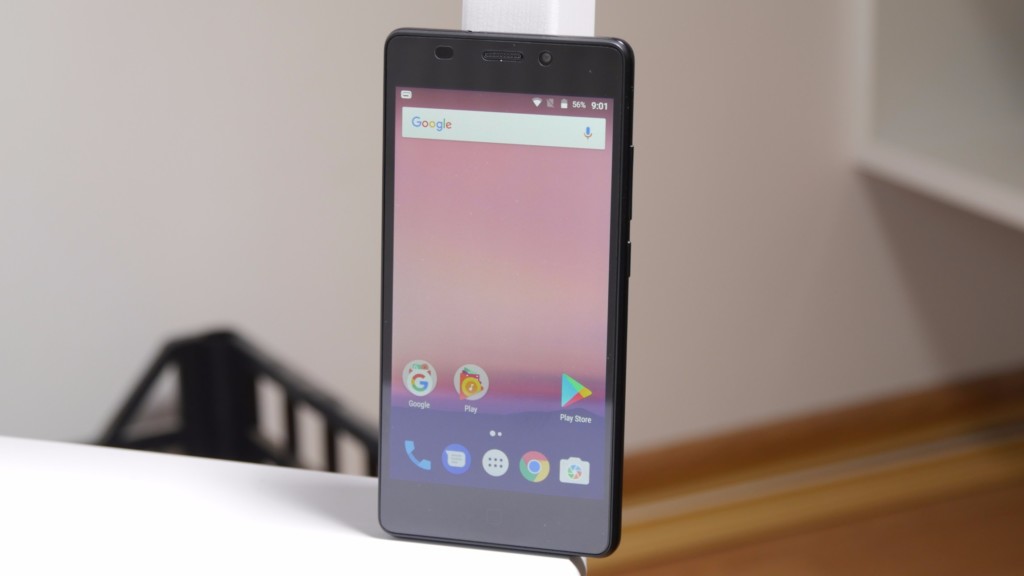 One of the key selling points is a physical button that turns on the E-Ink power saving mode that switches a display to a monochrome mode and turns off some power hungry features. I think this is a really cool idea we haven't seen on other cheap phones. More on this feature in the battery life section.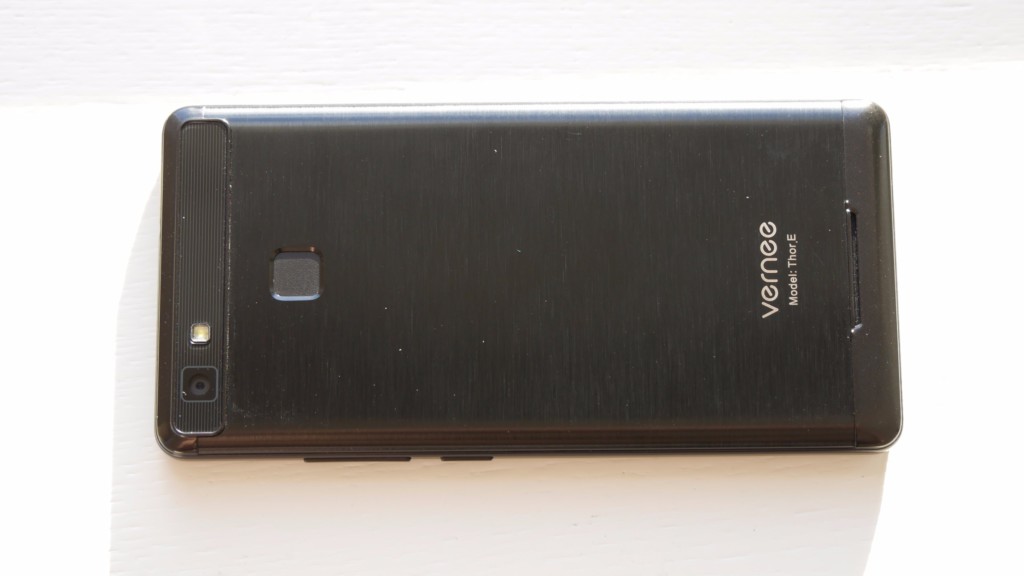 As for optics, we are looking at a 13MP interpolated camera that is coupled with a single LED flash. A fingerprint scanner is easily one of the best you can find on any cheap phone. It also unlocks the phone straight from the standby mode.
The loudspeaker quality is kind of poor and there are definitely some better cheap phones in this department.
HARDWARE and PERFORMANCE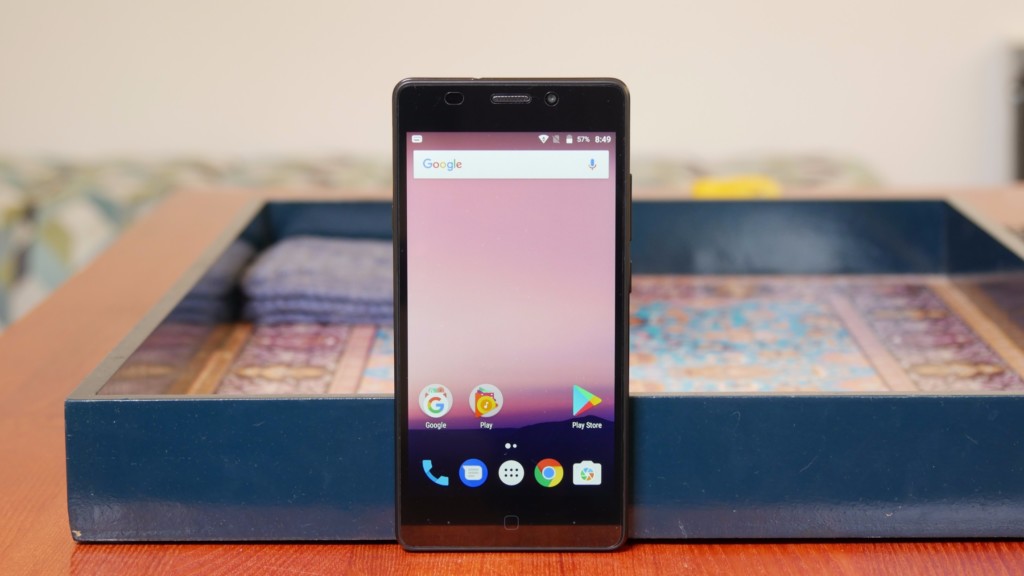 As for hardware, the Vernee Thor E has decent specs for the price that includes an octa-core MTK6753 CPU, 3GB of RAM and 16GB of expandable storage.
The phone handles 3D gaming very well. I was surprised that Asphalt 8 ran with no lag or stutter even on highest graphics, with just a few skipped frames.
BENCHMARKS
UI
I love that the phone ships with the stock Android 7 with just a few added features like gesture and motion controls that work quite well.
Also, I like that the phone is very fast on the daily basis even after installing quite a few apps.
IMAGE QUALITY
The 13MP camera can take some decent looking images in good light but since we are talking about $120 phone, they are not ideal. The main issue that I found is that the colors look a bit washed out in some of the shots and there could definitely be more detail.
When it comes to the low-light shots, they look quite terrible. Also, the selfie pictures simply look bad.
Also, the selfie pictures simply look bad.
As for the video, it is just mediocre. Same can be said about the selfie video.
CONNECTIVITY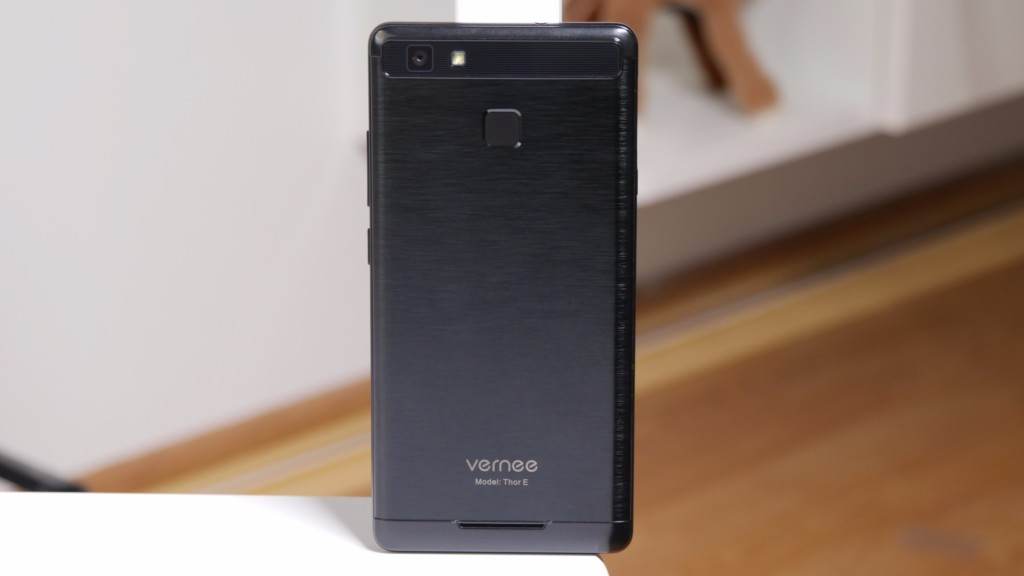 As for connectivity, I didn't have any issues with this phone. Wifi, GPS, and Bluetooth works fine and call quality is decent.
BATTERY LIFE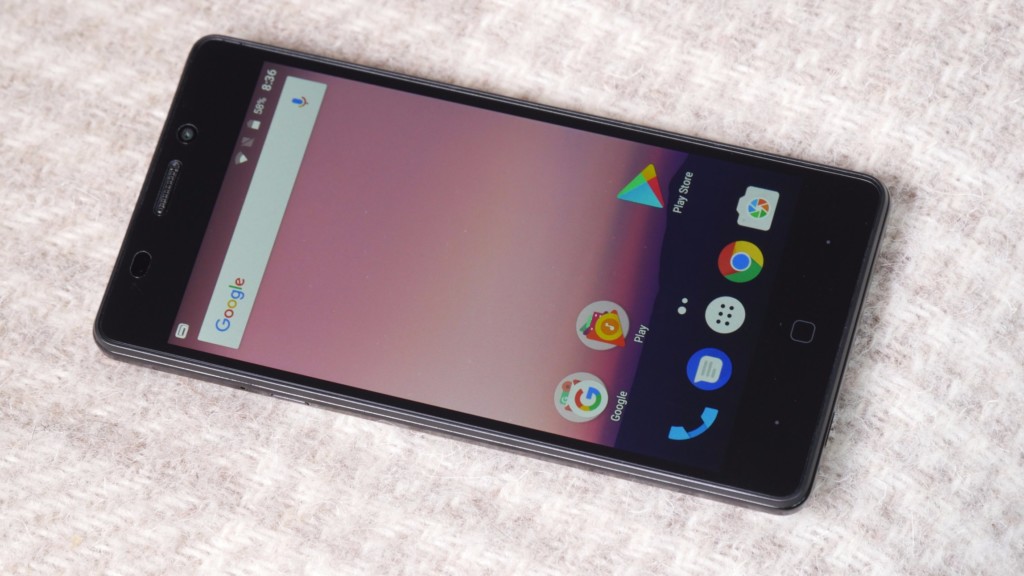 Battery life is just amazing. I kept switching from a regular to the E-ink mode and honestly, I could get like 5 days of regular use of this phone or over 10 hours of screen on time thanks to a large 5200mAh battery that can be recharged in about 1.5h thanks to the supplied fast charger.
CONCLUSIONS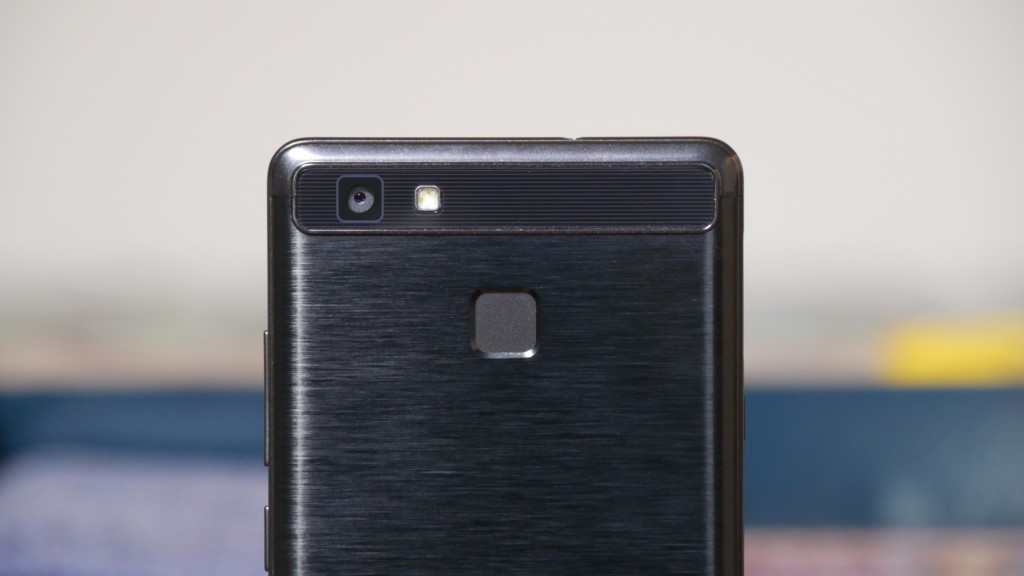 Vernee Thor E is a surprisingly good cheap smartphone that has a few features that make it stand out from the crowd.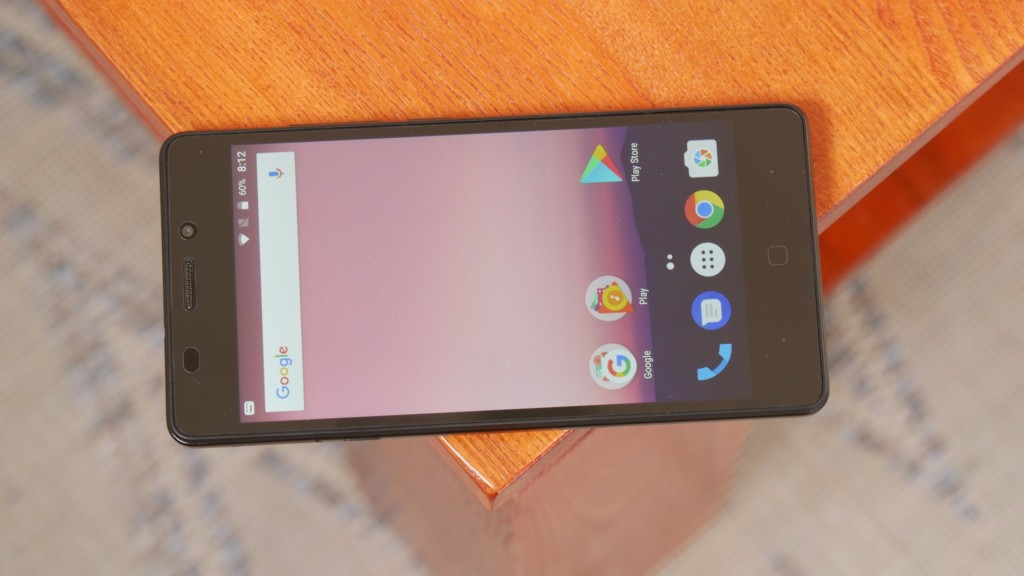 The E-ink display feature is just awesome and it saves a lot of power. If you combine it with a huge battery, you will be able to use the phone for quite a bit of time.
Also, I like the form factor, even though the Vernee Thor E is kind of plain looking. Moreover, the phone is fast and it can even handle some 3D games quite well.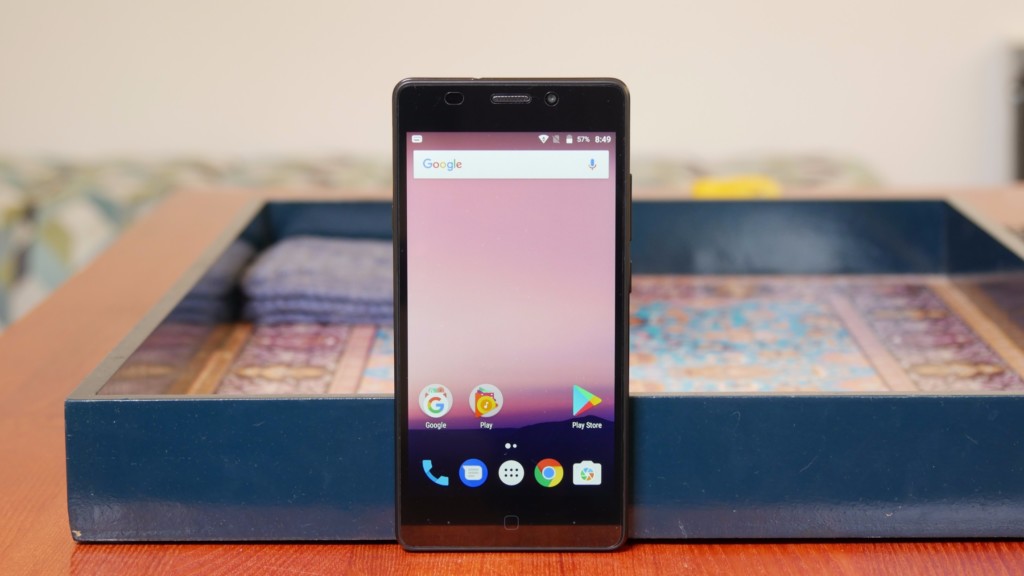 However, the cameras remain the weakest point of this device but if you don't use the phone for taking lots of images in poor lighting, the Vernee Thor E is a pretty solid phone the price.