Xiaomi Announces Ninebot Plus for ¥3499 (~$514)
by Habeeb Onawole Jun 28, 2017 9:40 am0
Today, Xiaomi held a Mi Ecosystem event at Beijing and announced two new products. One of the products is the Ninebot Plus, a successor to 2015's Ninebot Mini.
For those of you who don't remember Xiaomi and Ninebot's history together, here is a short refresher. Back in April 2015, Ninebot acquired Segway, the American self-balancing scooter manufacturer. That acquisition was made possible by Xiaomi, a major investor in Ninebot.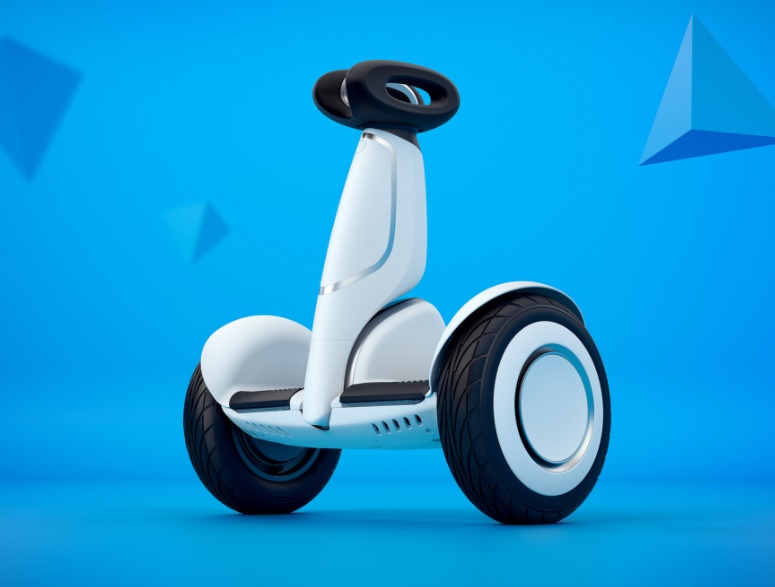 The new Ninebot Plus brings a number of new features and a higher price tag.
Ninebot Plus Design
The Ninebot Plus features two 11-inch inflatable non-slip tires and a new magnesium alloy elastic frame. It weighs 16kg and measures 57.7 cm × 28 cm × 62cm. Unlike the Ninebot Mini, it comes only in white.
RELATED: Xiaomi Mi Laser Projector Officially Announced: 150 Inches of Theatre-like Experience
Ninebot Plus Features
1. Remote: a new addition to the Ninebot Plus is its new remote control. With the remote control, you can unlock the scooter, summon it to come to you, turn on or turn off the scooter's lights or even activate a "follow me" mode. The remote control is rechargeable and has a 9-hr battery life depending on if you frequently use its vibration alarm. Its 680mAh battery should charge in 3.5hrs via USB.
2. Load Mode: another feature the Ninebot Plus has is a load mode feature that lets you turn it into a sort of trolley to carry items. Thanks to a self-adjusting gravity function, the Ninebot Plus will automatically find its balance when you load it with items. Maximum load weight is 20kg.
3. Ninebot Plus Camera: this is the most interesting feature of the scooter. If you are into making videos, the scooter can come in handy. Just fit in the Xiaomi PTZ Camera into the special slot between the seat and your scooter doubles as a professional track slider. The camera has 3-axis OIS, records in 1080p and has a 104° wide angle sensor.
Ninebot Technical Specs
The Ninebot Plus has a maximum speed of 18km/h and features two 400W motors. Both motors can supply a turbo boost of 2500W combined. The scooter has an IP54 rating and supports a maximum load of 100kg when in riding mode.
Its 329Wh battery system is made up of 42 18650 high power lithium batteries that can last up to 35km on a single charge. Charging time comes in at 5.5hrs.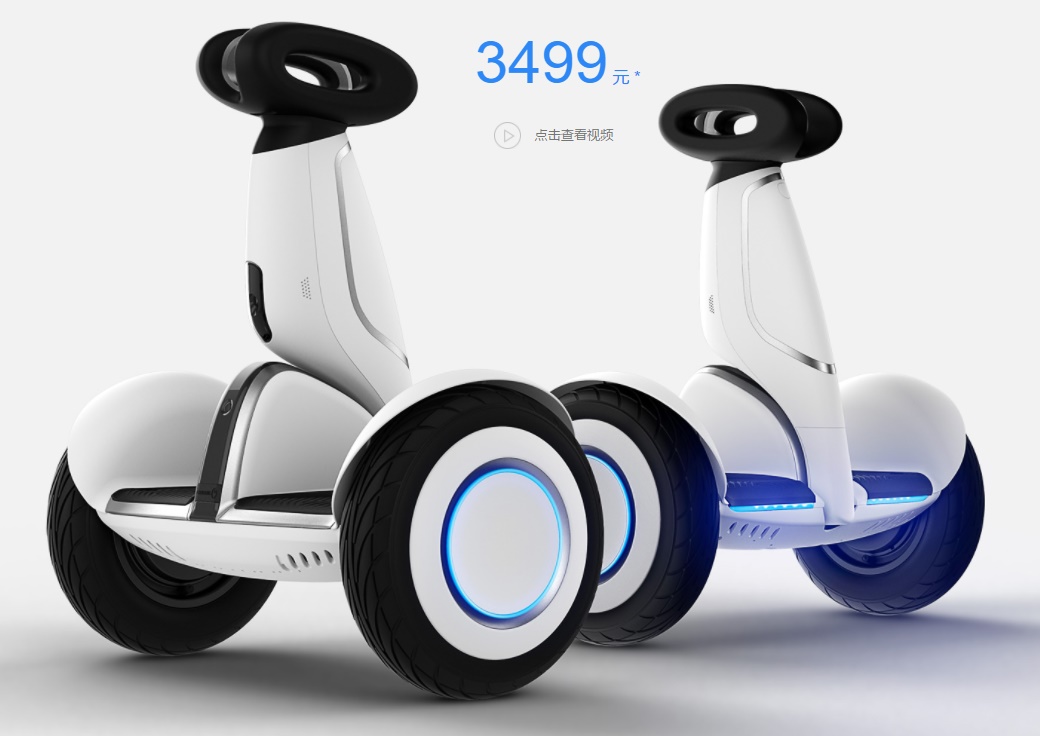 Ninebot Price & Availability
The Ninebot Plus is priced at ¥3499 (~$514) and will go on sale on July 11 at 11:oo AM. It will be available on the official Mi website, at Mi Home stores, and Jingdong Mall (JD.com). It is not clear if the