Q1 2017 Global Mobile Phone Shipments Released, Xiaomi in Sixth Position
A new research data scooped up by China-based market research firm Risingsun has revealed the top 10 standing in terms of phone shipments globally and interestingly, the list is dominated by Chinese OEMs. Out of the top ten companies listed, seven are Chinese mobile phone companies with three of the Chinese OEMs sitting at the top five spots.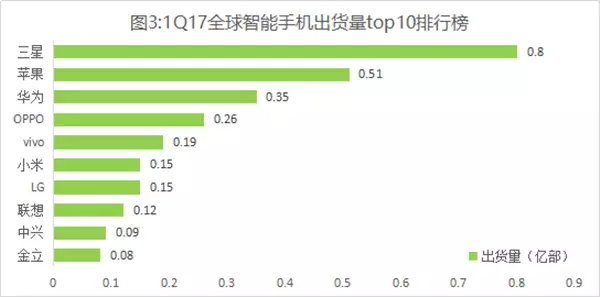 For the list of top 10 global smartphone shipments for Q1 2017, Samsung continues to dominate with an estimated shipment of 80 million units. U.S smartphone maker Apple maintains its number two spot with an estimated 51 million units shipped in Q1. Huawei snapped up the number 3 spot once again with an estimated 35 million shipments while OPPO came in at the fourth position with 26 million units shipped.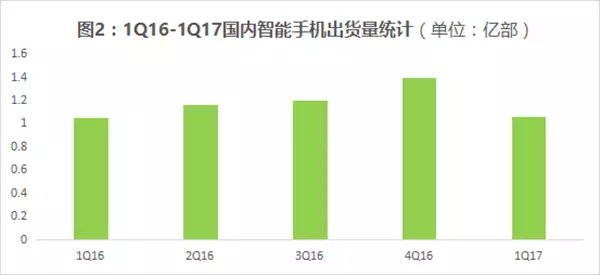 Oppo's sister company Vivo shipped an estimated 19 million units to occupy the fifth spot. China's Apple, Xiaomi moved up into the sixth position with 15 million units shipped. LG is also tied with Xiaomi at the sixth spot with 15 million units while Lenovo takes the 8th spot with 12 million units. ZTE occupies the 9th spot with 9million units shipped and finally, Gionee completes the top 10 with 8 million units shipped so far.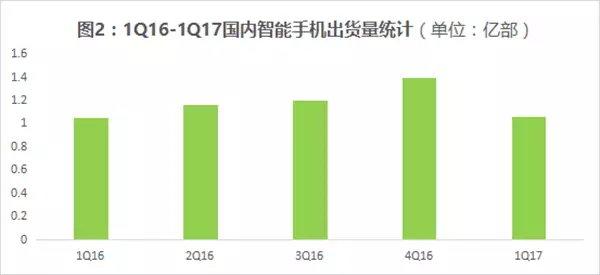 Read More: Huawei, OPPO & Vivo 2017 Smartphone Shipments Predicted to Be Below Expectations
The data also reveals a drop in total shipments from 439 million in Q4 last year to 351 million in total this first quarter which is a huge reduction by 88 million units. But when compared to Q1 2016, there is a 5.4% increase year-on-year.
(via)