Huawei, OPPO & Vivo 2017 Smartphone Shipments Predicted to Be Below Expectations
Huawei, OPPO and Vivo presently sit at the top of the charts in China in terms of smartphone shipments for last year in that order. That pace was expected to be continued this year but there are rumours that the trio may have lowered their targets for 2017 due to constraints in ramping up shipments to an appreciable level in non-China markets. This was contained in a recent report by Taiwan-based IC design houses.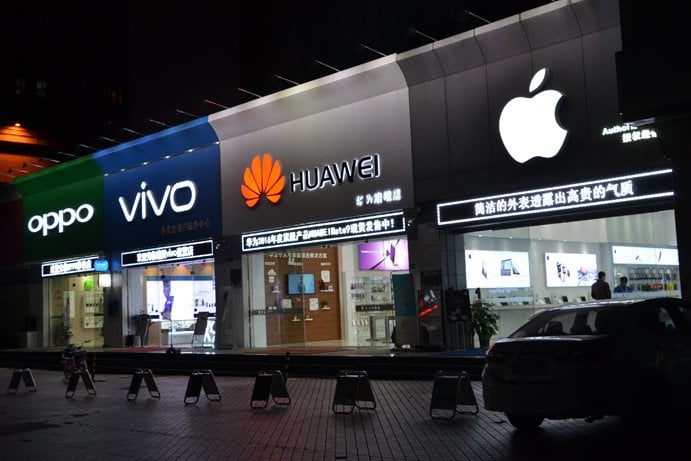 Huawei who presently occupy the number one position in China is number three in the global standing but has continued to intensify efforts to break the ranks of Apple and Samsung, the world's two largest phone manufacturers. Unfortunately, the company is yet to make headway in that regard despite huge investment in adverts and marketing in a bid to make headway in the U.S market.
The investment resulted in a reduction in its earnings last year but the company is still yet to make any progress. The company's low presence in the US market is said to have resulted in a stagnated growth for the tech giant. A recent report by Korea-based Business Post states that Huawei's shipment for Q2 2017 is expected to pitch at 30 million units which is a reduced figure compared to 32 million units shipped this same period last year. This may turn out to be an incorrect projection as IDC reported earlier that Huawei shipped 34.2 million smartphones in the Q1 2017, representing a 21.7% increase from last year's figure. The whole of last year saw Huawei shipping a total of 139 million smartphones.
Read Also: Huawei Beats OPPO In China In Q1 2017 Smartphone Sales!
On the other hand, BBK subsidiaries OPPO and Vivo are reportedly struggling, albeit unsuccessfully to replicate their successes in China in several overseas markets by setting up several retail chains in those markets. Such capital-intensive moves are only capable of yielding results in the long term so, presently, the results are yet to start rolling in. Last year, OPPO shipped 99.4 million smartphones while Vivo recorded 77.3 million units in shipment. Both companies had set a target of 150 million units each for 2017 but that may be a difficult nut to crack as it stands.
 (source)