HTC U11 Named Antutu's Best Performing Smartphone in May 2017
Antutu has officially published a list of May's best performing smartphones by taking the average benchmark scores of every device over the duration of the month. The list revealed that an Android device, the HTC U11 has overthrown Apple's iPhone 7 Plus as the fastest smartphone in the world.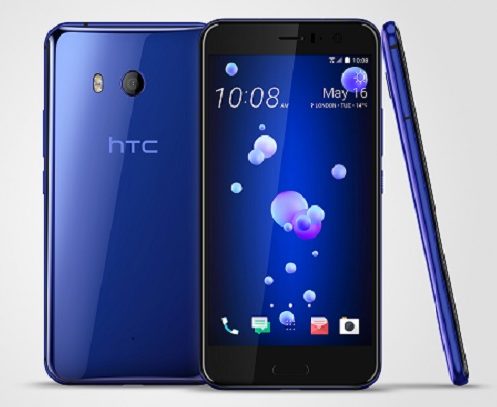 The HTC U11 beats the iPhone 7 Plus' Antutu average benchmark scores of 174,299, with an average score of 180,079. Xiaomi's Mi 6 is in third place with 172,494 and Samsung's S8 and S8+ claim the fourth and fifth spots respectively.
Back in April, the iPhone 7's position was replaced by the Mi 6 and Galaxy S8/S8+. Antutu has reported the iPhone 7's average performance score has in fact decreased, notably due to the aging of the device and the build-up of software updates. According to the source, the decrease in the iPhone 7's benchmark has been notable since the iOS 10.3 update.
The HTC U11 comes with a 5.5-inch 2K display and is powered by Qualcomm's Snapdragon 835. It is HTC's second flagship of the year.
READ MORE: More Spec Details As Sharp FS8016 Appears on AnTuTu: 2K Display, 4GB RAM & More
The performance gap between Android and iOS smartphones has narrowed in the last few years. This can be attributed to the increase in efficiency and power of the internal components of Android devices.
What are you thoughts on the HTC U11? Do you think Android has closed the competition in benchmarks with Apple once again? Leave your comments down below.