ZUK Brand May Not Be Dead After all, CEO Hints At ZUK Z3 & More
A recent rumour had hinted that Lenovo was planning to collapse the ZUK brand and instead focus its smartphone business under the Moto brand. The company had debunked such rumours but it has continued to fester and the recent redirecting of the Lenovo China official website to Motorola.com.cn only fuelled the rumours.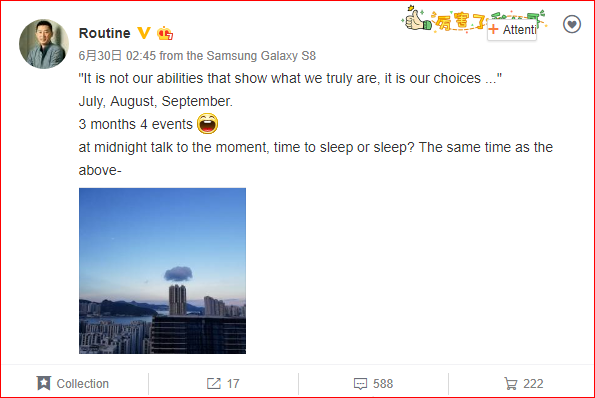 From the look of things, there may be more to it than meets the eye. For one, Lenovo may indeed have rested its smartphone brand as the Lenovo and ZUK websites both redirect to Motorola.com.cn. The new website contains a link to navigate to Lenovo's official China website where only laptops, tablets, Smart home gadgets, printers etc, are exhibited for sale excluding mobile phones.

But Lenovo former VP and presently CEO of the ZUK brand seems to have hinted via his Weibo page that the ZUK Z3 may be coming. The CEO had posted an interesting piece where he hinted that the company will be having 4 different events in the space of three months, precisely between July and September. The post attracted lots of comments with one particularly asking if the ZUK Z3 is coming and Chang Cheng's response was affirmative. Although subsequent response by the CEO may not have been very explicit, he did not in anyway disclose that the brand is dead. But one uncommon thing we noticed is that he was shown as blogging from a Galaxy S8 smartphone.
Read More: The 6GB RAM ZUK Edge Gets A Huge Price Cut, Down To ¥1799 (~$264)
The ZUK Z3 is supposed to be the next ZUK mobile phone we'd be seeing. Recent rumours point at the Z3 coming as ZUK Z3 Nax, powered by the unannounced Snapdragon 836, 8GB RAM and 256GB storage. We are not so sure the rumour is fake. The likely turn of event is that Lenovo may have divested from ShenQi, the company which Lenovo invested in to make it the parent company of ZUK. So, it is possible ZUK mobile will be introducing its smartphones as an independent brand. Whatever it is, we expect to see four launch events within the next three months as hinted by the CEO. Until then, we'll be on the look out for more details on this because the last has definitely not been heard.
(source)