The Caviar-Made Nokia 3310 (2017) Putin-Trump Summit Edition Costs $2446
by Habeeb Onawole Jul 8, 2017 10:38 am2
Nokia relaunched the legendary Nokia 3310 this year. It wears a modern design but still pays homage to the original in some ways. For €49 you can pick up the Nokia 3310 (2017) or you can pay $2,466 for a special edition made by Caviar.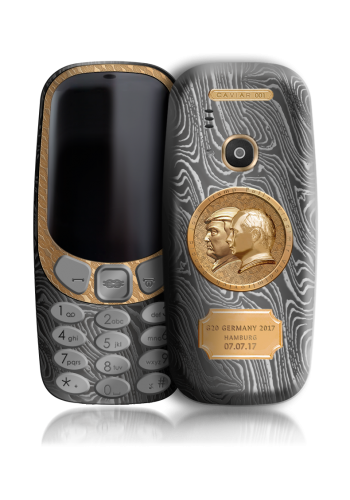 For those of you who aren't familiar with Caviar, the Russian company makes special edition gold plated phones plastered with the face of President Vladmir Putin (and recently, Donald Trump). For the ongoing G20 Summit, Caviar has made a Nokia 3310 (2017) that features the face of the two leaders.
The phone does look nice from the front with its gold and ash colors. The menu button has the G20 logo engraved on it and the body is actually tempered titanium coated with Damascus steel.
The back is where the action is. There is a small plate at the top that has "Caviar 001" written on it. Sitting in the middle of the phone is a coin-like design with the face of Putin and Trump. Beneath that is a banner that shows this is a G20 Summit special edition phone.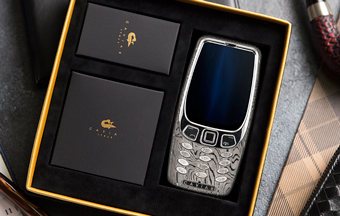 The specs are the same as the normal version but this is the dual SIM model.
READ MORE: Nokia and Xiaomi Announce Business Collaboration Agreement
The Nokia 3310 (2017) Putin-Trump Summit is priced at RUB 149,000 ($2,446). You can pre-order here to have this memorable piece of history in your collection. However, there is no info as to when it will ship but the site says you will be contacted immediately after your order is made.
(Via)