Apple iPhone 8's Release Will Turn Apple into a World's First Trillion Dollar Firm, Claims Analyst
by Anvinraj Valiyathara Jul 10, 2017 9:52 am0
The Apple iPhone 8 is expected to debut in September this year. Rumors have revealed that it will be coming with overhaul improvements and it will be launched in celebration of the tenth anniversary of iPhones. In May, Apple reached its all-time high stock price of $156.10 and the Cupertino company's present value is $752 billion. Brian White, an analyst with Drexel Hamilton has revealed that Apple could become first company in the world to cross one trillion mark.
White claims that the 10th anniversary iPhone 8 would help the company to achieve the remarkable milestone. He adds that Apple is the "the most underappreciated stocks in the world" as its Price-Earning is 16:9. What does this mean? It indicates that the stock price of the Cupertino company is worth $16.90 for every $1 share in net earnings. The Price-Earnings ratio of other companies more than twice of that of Apple.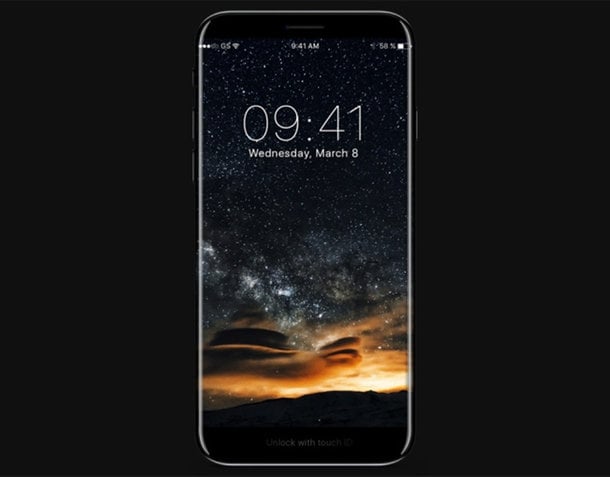 Read More: Qualcomm Wants Apple to Stop Selling iPhones in the U.S.
The Cupertino company reached bottom in May 2016 and the forthcoming iPhone release in September would possibly allow the Cupertino company to reach the $202 target set by the analyst firm by the next 12 months. The much-anticipated iPhone 8 would represent the biggest technological leap for the Apple iPhone ever.  It is expected to come with edge-to-edge OLED panel, more RAM, Apple A11 chipset, enhance battery with wireless charging, all-glass design, improved waterproofing and more. Also, the launch of Apple HomePod in December this year would also help in increasing its revenue. If this happens, Apple would become a trillion-dollar company.
It may appear that Apple's shares will increasing with time ahead, but touching a trillion mark will be not easy for the company because of its existing share repurchasing program. In May, the company confirmed that the limit for share repurchasing will be increased to $210 billion from $175 billion. The Cupertino company has around 5.4 billion shares outstanding which indicates that the Apple needs to hit a stock price of $185 to reach the revenue goal that no company has achieved so far.
(source)