OnePlus 5 Review – A Flagship KILLER or Not?
Each year OnePlus manages to create a huge hype about their upcoming smartphone and they did that again with their OnePlus 5. This is the most mature, the most powerful and the most expensive OnePlus the company has ever made. Is the so-called flagship killer worth $500? We have used the OnePlus 5 for quite a bit of time and here our full OnePlus 5 review.
Buy OnePlus 5 with a COUPON: OnePluHNF for just $459.99 from Gearbest (limited time offer)
VIDEO REVIEW
UNBOXING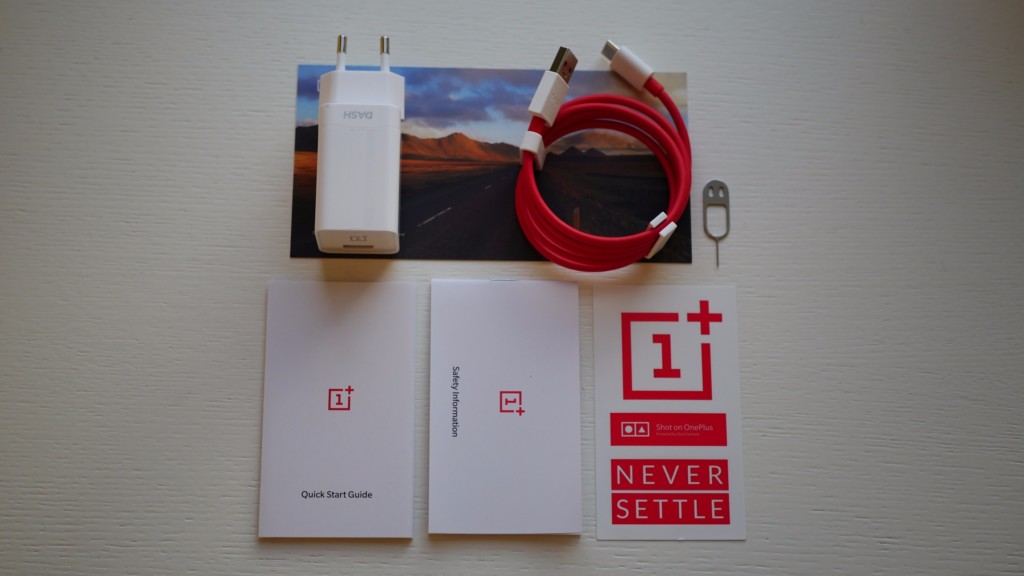 As usual, the phone comes in the OnePlus style box where all the items are packed neatly. Besides all the usual stuff, you get a OnePlus sticker and a super fast Dash charger.
DESIGN and DISPLAY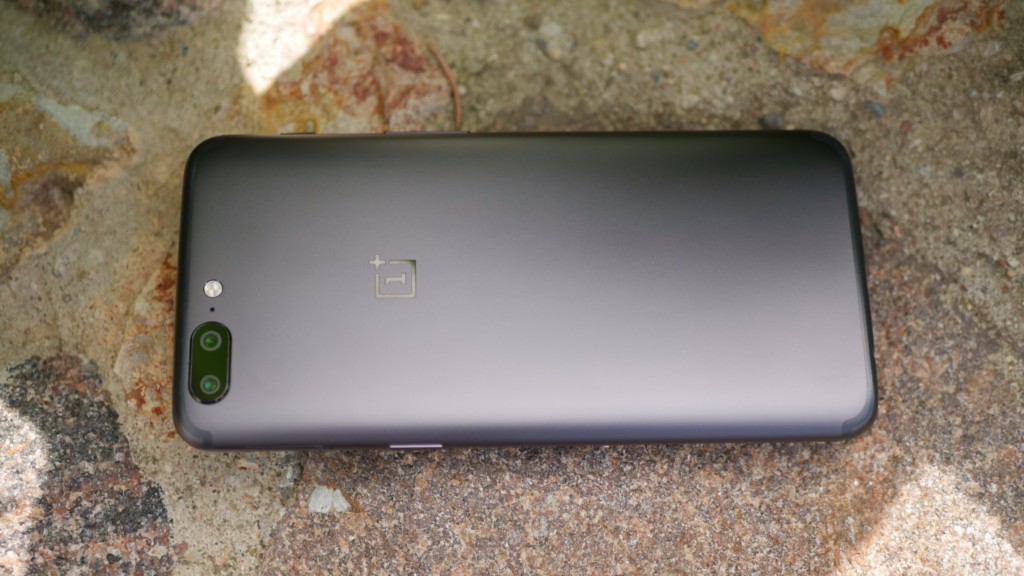 Right off the bat, you will notice that the phone is very similar to the iPhone 7 Plus and that it obvious from a metal backplate, dual camera setup and plastic inlays for antennas.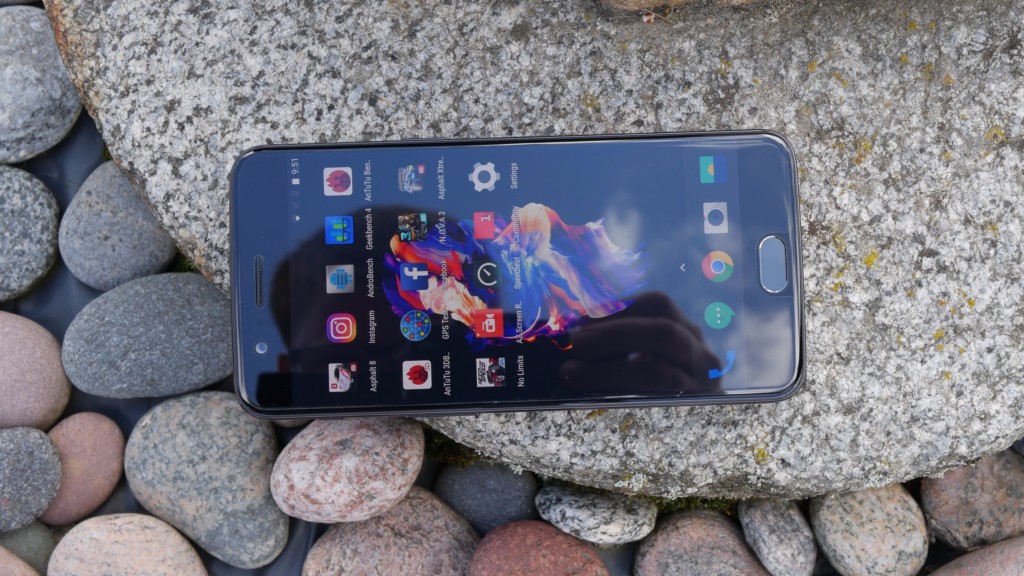 Things are different on the front as we have a usual OnePlus look. A 5.5" display is still 1080p but I'm absolutely okay with that because it is punchy, vibrant, sharp, it has deep blacks and it has a decent outdoor visibility.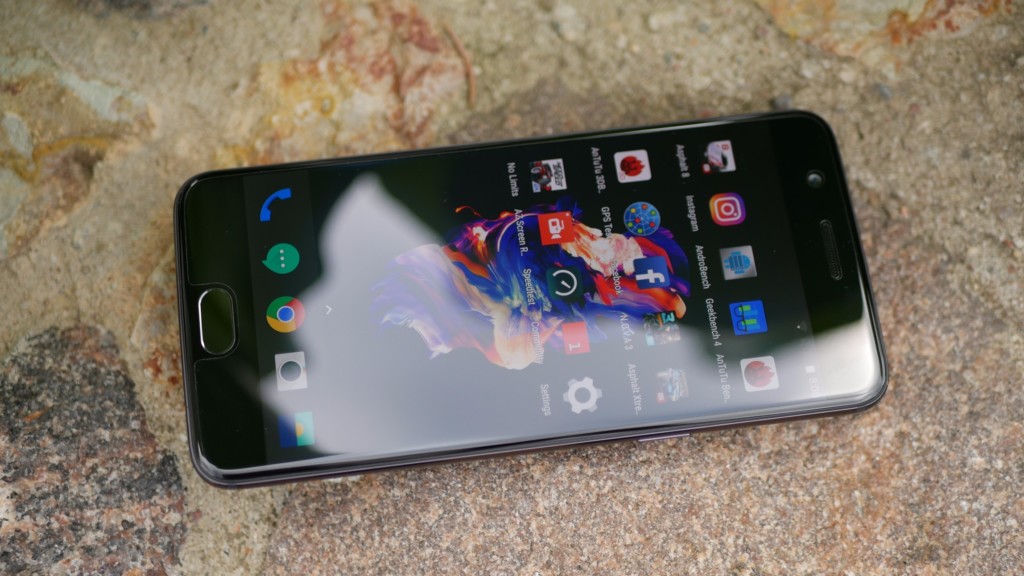 Also, we have a familiar button layout that consists of nicely backlit capacitive keys, which are highly customizable and they have a nice haptic feedback. We also have a ridiculously fast and accurate fingerprint scanner. It unlocks the phone 10/10 times. A lot of users appreciate a highly customizable multi-color notification Led light and I like it too.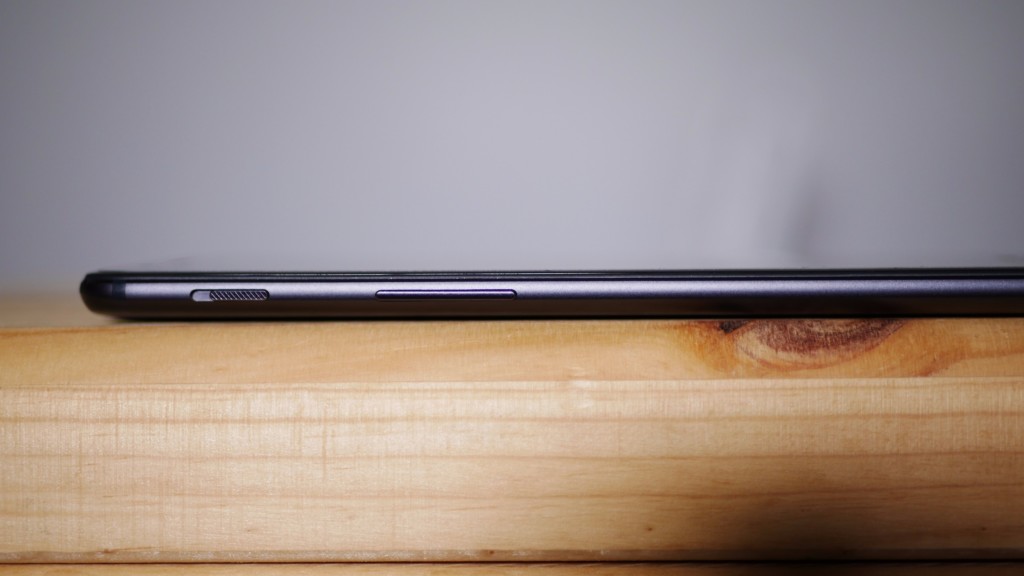 A 3 position notification slider is back and I have always loved this feature as it serves well in practice.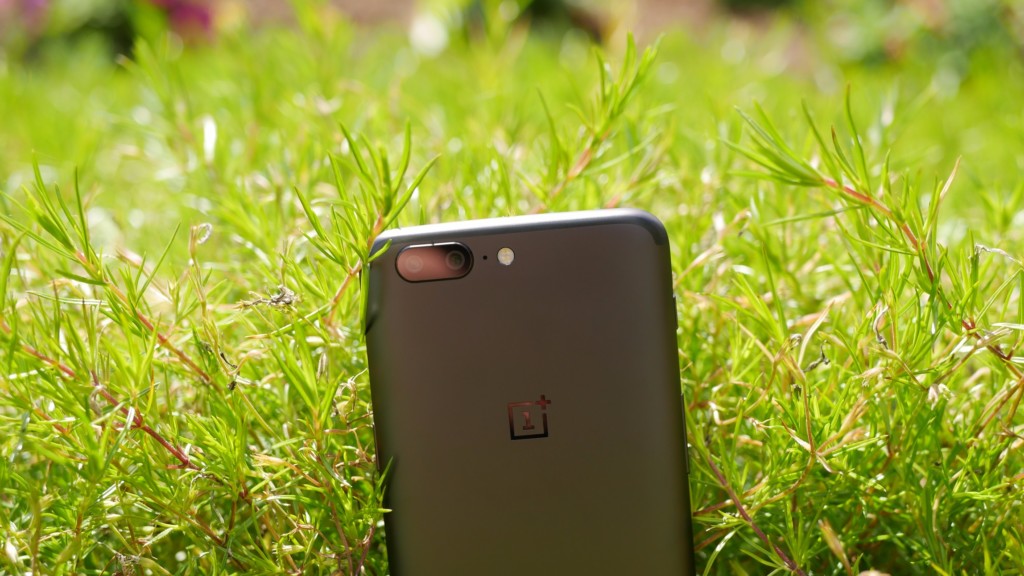 When it comes to optics, we have one of the most powerful setups that are available on the market, well, at least on paper. The OnePlus 5 sports one 16MP shooter with f/1.7 aperture lens and EIS that is based on the gyroscope sensor. There is another 20MP camera with f/2.6 aperture lens, phase detection autofocus, 2x optical zoom and dual-LED flash.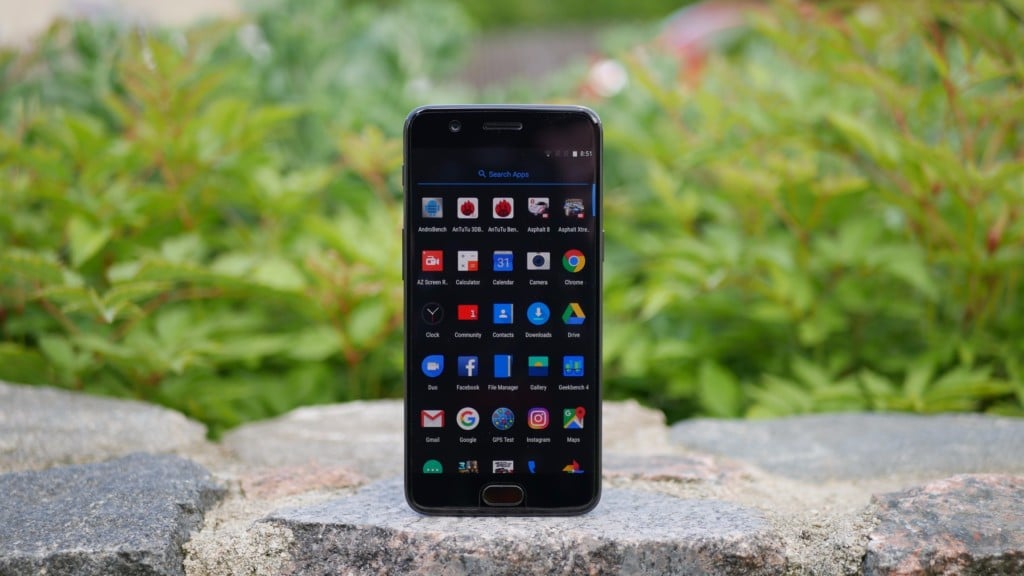 On the front, we have a beefy 16MP selfie shooter that uses f/2.0 aperture lens and EIS.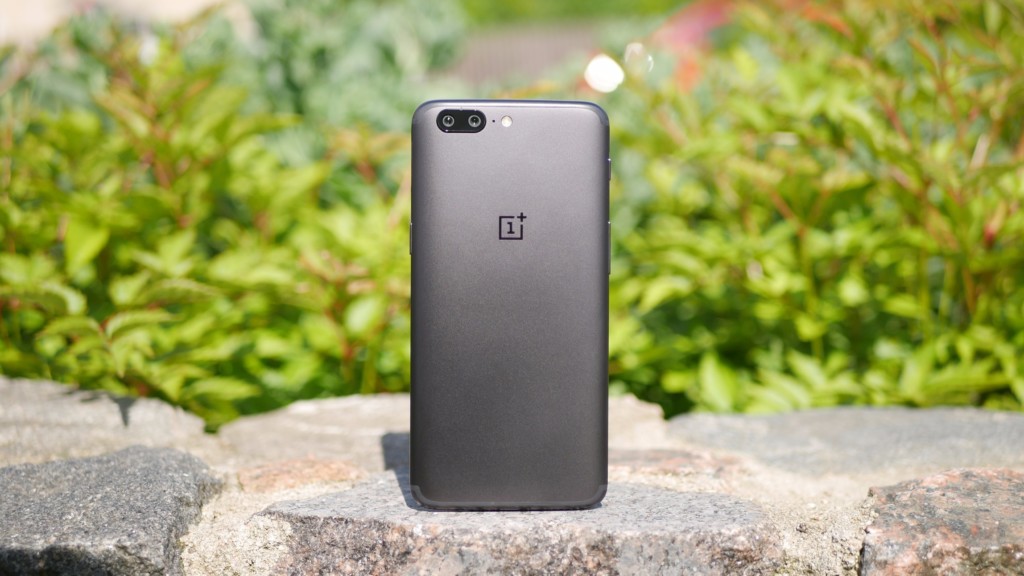 Overall, the build quality is great and the phone is comfortable to hold in the hand. However, the volume rocker moves and rattles a little bit, which is a shame to see that on a $500 phone. Hopefully, this is my unit only as I already dropped the phone a few times.
HARDWARE and PERFORMANCE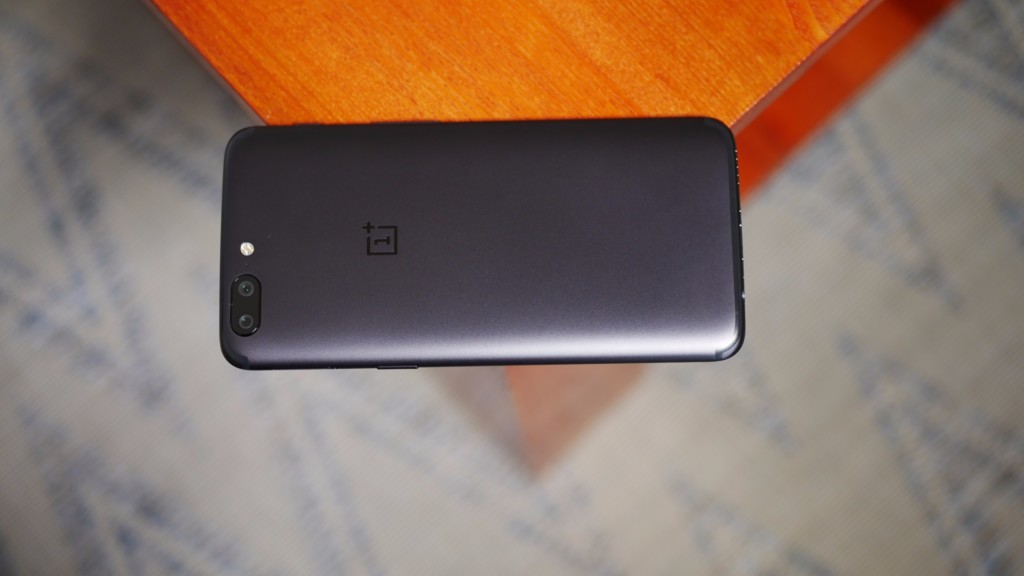 When it comes to hardware, the OnePlus 5 is one of the most powerful phones the money can buy.
I have a 6GB of RAM and 64GB of storage model but if you pay extra, you can get a phone with 8GB of RAM and 128GB of non-expandable storage.
As expected, the phone just flies through everything and all the latest and the most graphically intensive 3D games work fine. I did notice, however, that the phone gets quite hot after 30 mins of gaming and then a bit of lag kicks in but I can't really complain about that.
BENCHMARKS
USER INTERFACE
If you follow my channel, you probably know that Oxygen OS, that is based on Android 7.1, is one of my favorite implementations of Android ever.
Well, the looks haven't changed much. It's just like stock Android with plenty of features, customization options and little tweaks to make the phone look your own.
Just to name a few, I love the ability to customize the capacitive keys or choose the on-screen buttons. You can also choose from quite a lot of gesture controls and quick launch features that work just great. My favorites include double pressing a power key to open up the camera, drawing a V to open up the flashlight or a classic double tap to wake feature.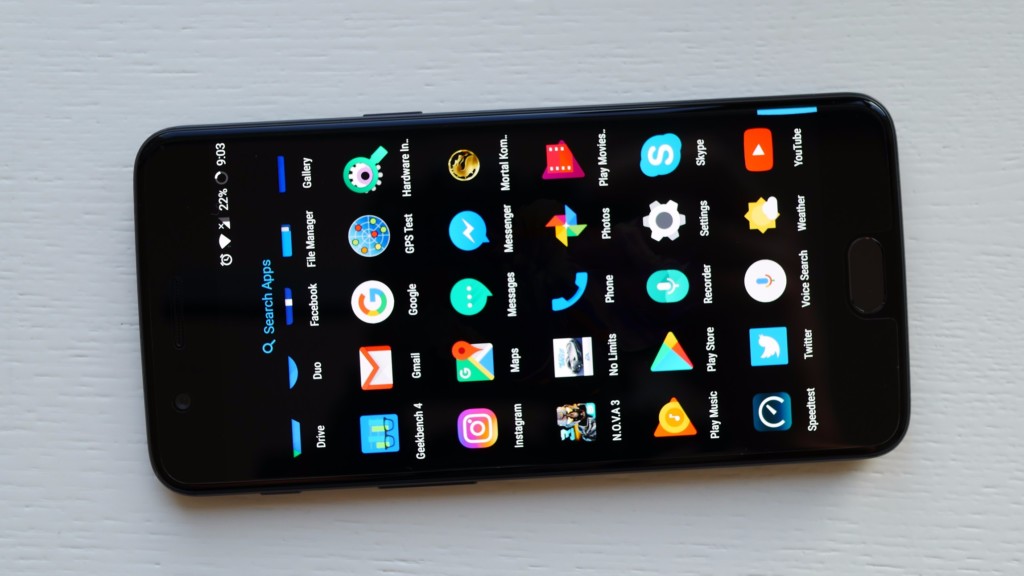 There are some other cool features to play with but the most important thing about the OnePlus 5 is the speed and fluidity. I've said it a couple of times already but I think that the Oxygen OS is probably the fastest Android operating system. All the apps open up and close fast and honestly, it's impossible to make this phone lag.
CAMERAS
The camera app can take pictures very fast. There are some shooting modes like a pro mode that allows you to adjust some image settings. Also, there is a slow-motion video mode and a portrait mode that allows you to utilize that secondary camera sensor.
The portrait pictures usually look pretty good and we have a nice bokeh effect. However, some of the pictures came out of focus.
You can also take pictures with 2x optical zoom. The quality is definitely better than using a digital zoom but there is quite a bit of noise left in the images.
The daylight image quality is very good. There is plenty of detail, the pictures come out sharp and the colors look nice. Also, the phone has an auto-HDR mode, so the dynamic range adjustment is usually good. However, this is not a true flagship-grade quality, as the Samsung Galaxy S8 takes better-looking pictures.
The low-light camera performance is pretty good for a $500 phone but if you compare the pictures side by side with the Galaxy S8, we still see that the OnePlus 5 is lagging behind.
A 16MP selfie shooter is just great. The pictures come out sharp and detailed and the quality is even better than on the S8.
The 4k video quality is good yet not great. I love that there is plenty of detail, the colors look nice and the continuous auto-focus feature works fine. However, there are quite a few video artifacts going on and most importantly, the footage is shaky due to the lack of OIS.
1080p video quality is good and the footage is much better stabilized but naturally, there is less detail. Also, there is a little bit of jello effect going on since the phone uses a gyroscope sensor to stabilize the footage.
The 1080p selfie video quality is quite good and I'm happy with the sound recording quality. However, I noticed that some video artifacts kick in if you shoot under direct sunlight.
In general, I think that the OnePlus 5 has great all-around cameras for a $500 phone but it is still behind the true flagships like the Samsung Galaxy S8.
MULTIMEDIA and ENTERTAINMENT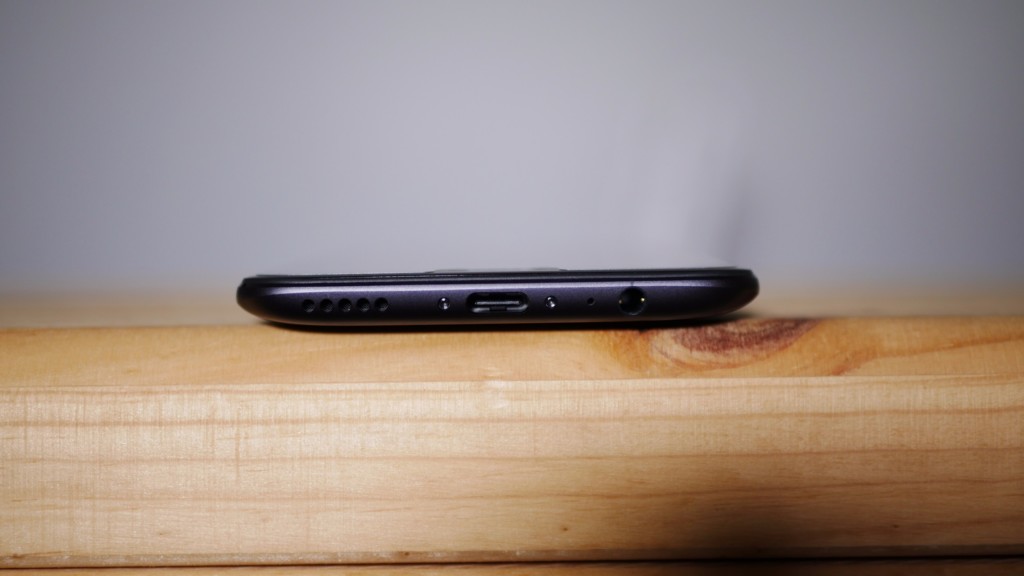 The loudspeaker sound quality is great. It's loud, the sound is balanced and rich. However, I don't like the placement on the left corner because I usually ended up covering it up once I held the phone in the landscape mode.
The sound quality via the headset jack is good too, I have no complaints here.
CONNECTIVITY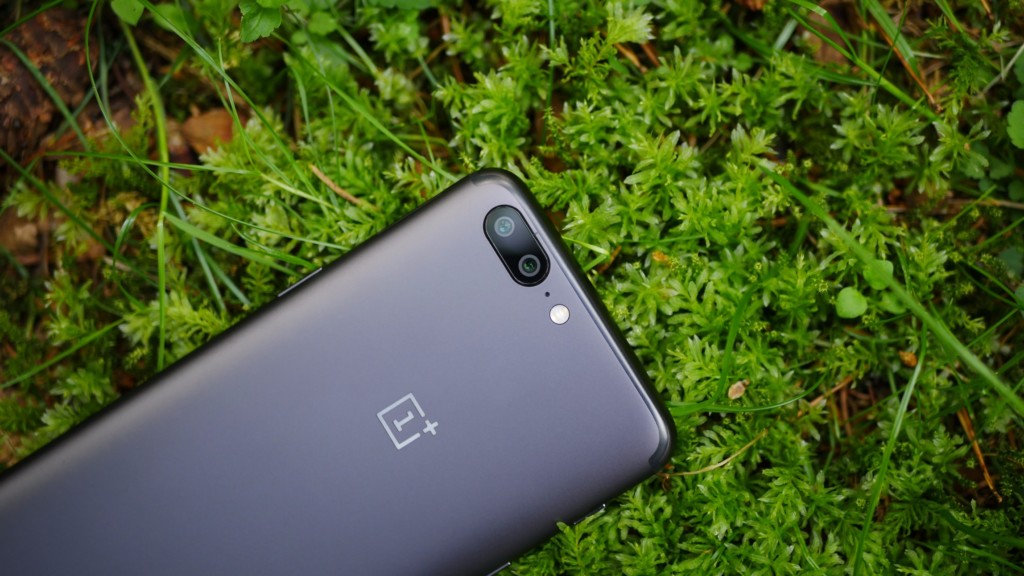 As far as connectivity, I didn't have any issues at all. The signal reception and the call quality have been excellent, the Wifi speed and range are great and finally, the GPS is very accurate. The phone has most of the sensors, including a gyroscope,  so you are all set in this department.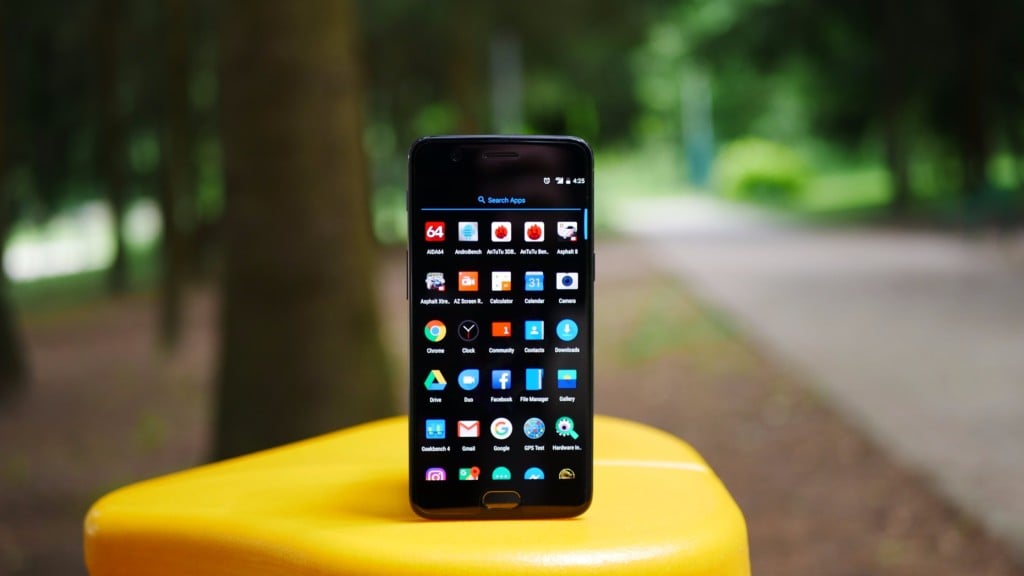 One thing you have to know is that the phone does not have a microSD card slot for storage expansion.
BATTERY LIFE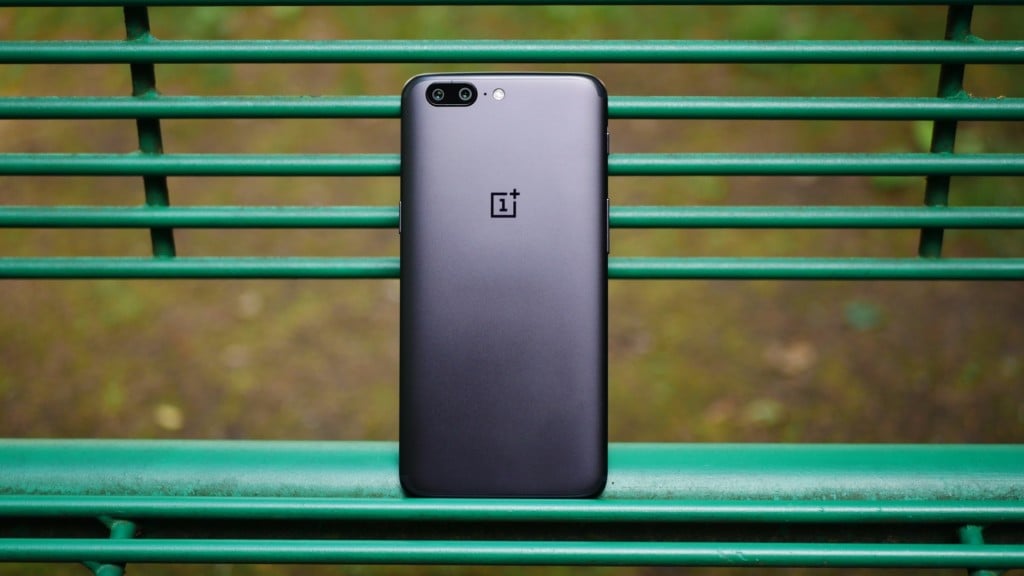 The OnePlus 5 has a 3300 mAh battery that performs quite well but I expected a bit better results. I usually managed to get about 4.5 hours of screen-on time but your results may be better since I'm quite a heavy user and I usually install a lot of apps and lots of social media accounts.
Dash charge is still one of the best in the business. It takes just about 1 hour to fully charge the phone.
CONCLUSIONS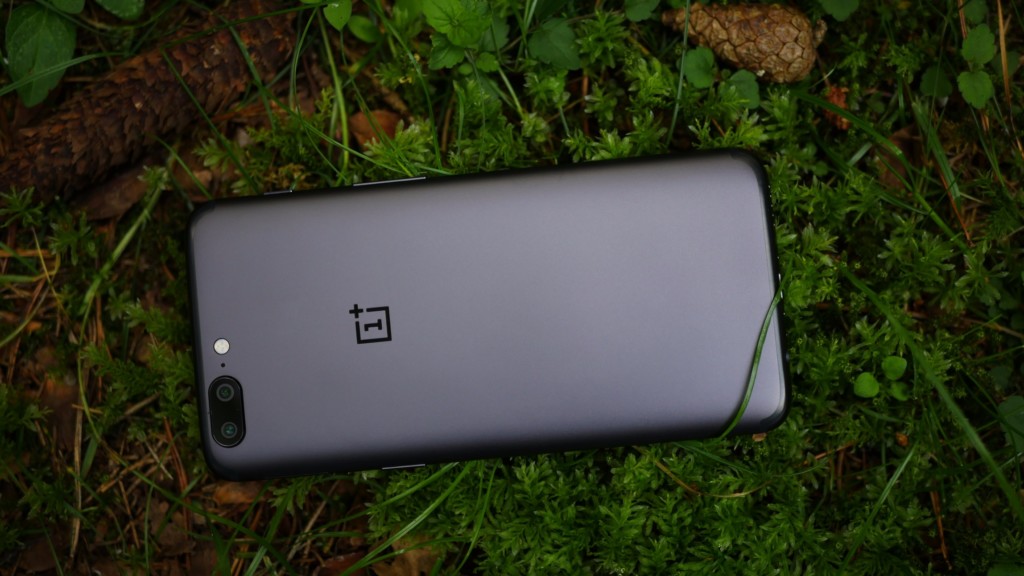 So, there you have, the OnePlus 5. This is easily one of the best if not the best phone you can buy for about $500.
It's well built, the display is great and the phone is very fast no matter what you throw at it. Also, the phone has a good loudspeaker, plenty of customization options in the UI and decent battery life with a fast charging.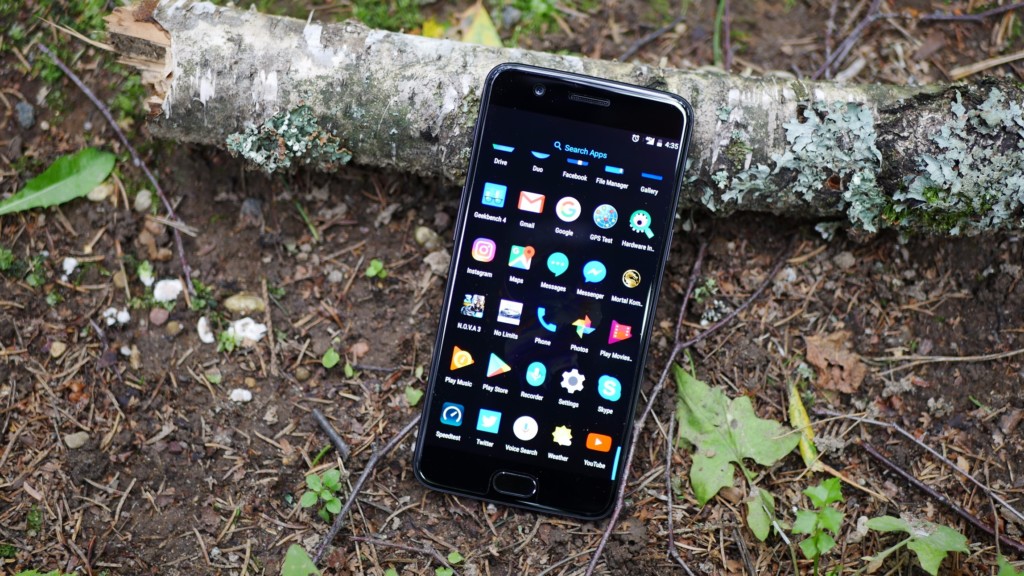 However, the camera is very capable but it is still lagging behind true flagship phones and the OnePlus 5 lacks some flagship features like water resistance.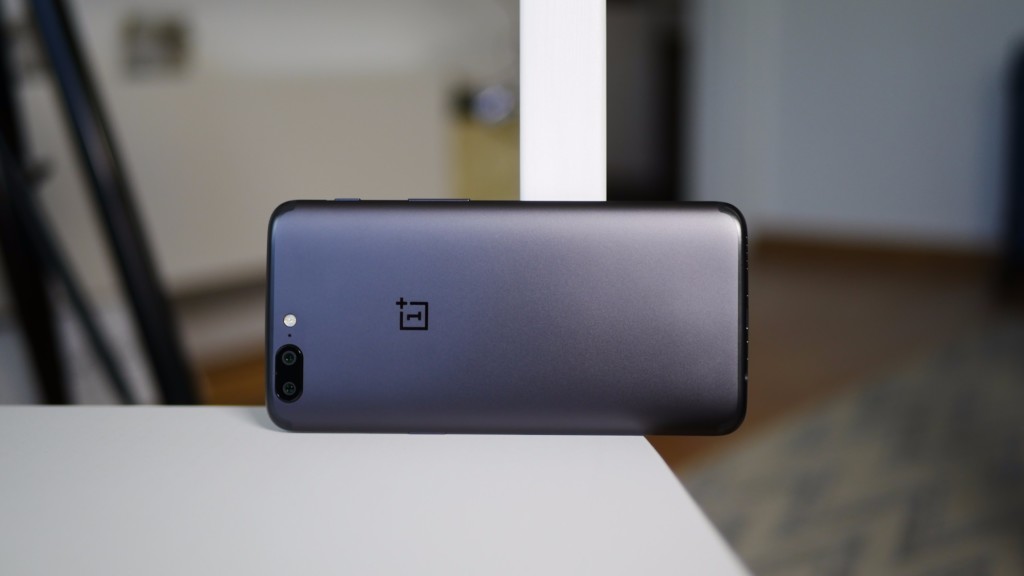 At the end of the day, the OnePlus 5 is a very solid phone and it is an easy buying recommendation but may also want to check out some of the last year's flagship phones (e.g. Samsung Galaxy S7 edge) since you will be able to get them for a similar price.
You can now buy OnePlus 5 with a COUPON: OnePluHNF for just $459.99 from Gearbest (limited time offer).
OnePlus 5 is a very solid phone and it is an easy buying recommendation but may also want to check out some of the last year's flagship phones (e.g. Samsung Galaxy S7 edge) since you will be able to get them for a similar price.