Samsung had begun the sales of Galaxy Note Fan Edition (refurbish Galaxy Note 7) in the home country of South Korea on July 7. Since the phablet has received amazing reception, reports are claiming that the Galaxy Note FE will be debut in other regions later this month.
The South Korean company had previously confirmed that it will be only selling 400,000 units of Galaxy Note FE in South Korea. Information coming from local carriers have revealed that the number of mobile subscribers have reached 24,000 since July 7. Before the Galaxy Note FE's release, the average rate of daily device activations was 15,000. The 60 percent spike indicates that the Galaxy Note FE is selling well in South Korea. The telecom operators are silent on the number of Galaxy Note 7 units that have been sold so far.
Black Onyx and Blue Coral color variants of the Galaxy Note FE are quite popular compared to other options such as Gold Titanium and Silver Platinum. An official from the South Korean company had said that the limited edition Galaxy Note FE's stock will not be replenished once it gets sold out.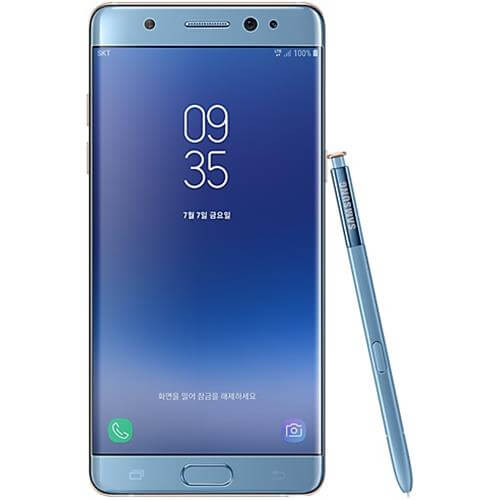 Read More: Samsung Galaxy J7 (2017) Chinese Edition Showing Its Dual Rear Cameras Surfaces in Leaked Photos
An insider has confirmed to The Investor that the Samsung may debut the Galaxy Note FE in other markets by the end of this month. However, he has not revealed which markets will be receiving the Note FE. It appears that the Note FE would be made available in limited markets.
Just like the South Korean Galaxy Note FE, the international edition is expected to be priced considerably less than the discontinued Galaxy Note 7 and it is expected to feature 3,200 mAh battery, Android Nougat OS, and partial support for Bixby AI. Rumors claim that the international edition of Note FE will be driven by Snapdragon 821 chipset instead of the Snapdragon 820 that came with the Galaxy Note 7. The Galaxy Note FE is selling for KRW 699,000 (~$608) in South Korea.
The Galaxy Note FE is made from recalled Galaxy Note 7 units. However, Samsung will not be refurbishing all the Galaxy Note 7 units as some of them will be recycled or used for internal testing purposes. Samsung is expected to unleash the Galaxy Note 8 by the end of August and make it available for buying at some point in September.