Android Wear Ticwatch S & E Launches on Kickstarter
Mobvoi has finally opened the doors for the TicWatch S & E 's Kickstarter campaign, selling out their Super Early Bird perk within 2 minutes after the 6pm (London Time) opening window.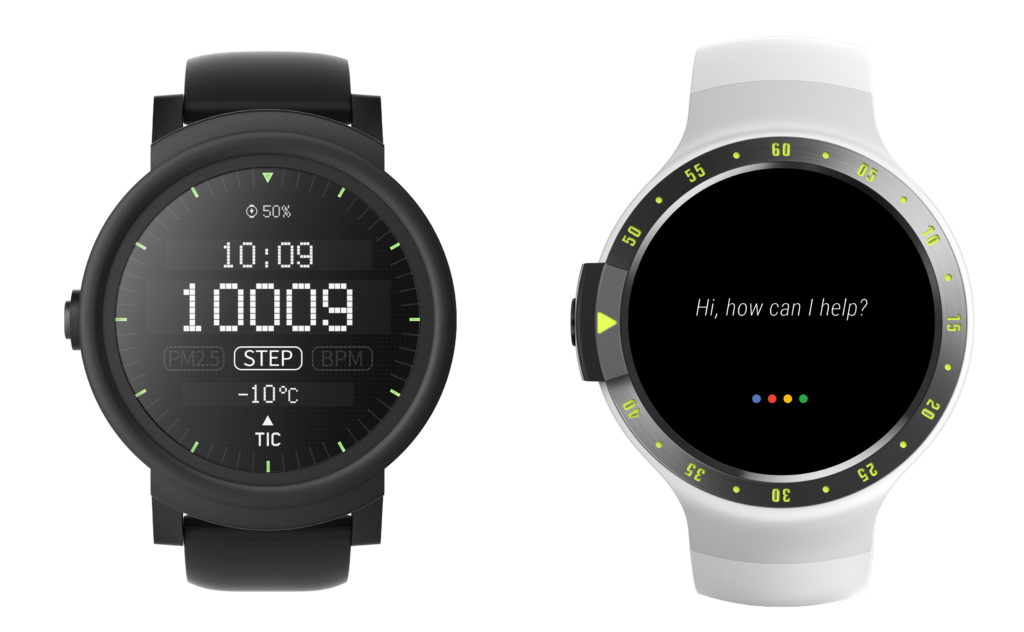 Mobvoi is a Chinese AI company known for creating smartwatches in the Global market, known as the Ticwatch. The company is formed with a core team of ex-Google employees and former Nokia employees; with a collection of AI experts, engineers and researchers who have previously worked for Yahoo Beijing, and large home-grown web service companies such as Baidu and Tencent.
Ticwatch has followed very closely to Apple's heels in China's smartwatch market at the second place back in 2015. In June 2016, Mobvoi released the Ticwatch 2 in China as a crowdfunding campaign followed by a Global release on Kickstarter in July 2016. Both releases saw immense demand with the earlier raising ¥12 million (~$1.76 million) within 11 days, and >$2 million in the Kickstarter within 29 days.
Ticwatch S & E models could be more compelling for Global users, due to the adaptation of Google's Android Wear instead of using Mobvoi's own proprietary operating system, 'Ticwear OS'. This approach may help reduce the 'alienating' factor of the Ticwatch brand for new or 'Android Wear' users.
In terms of specification, the Ticwatch S & E will share similar components to the Ticwatch 2, (e.g. Wearable-orientated MTK MT2601 processor, OLED Display (1.4-inch with a resolution of 400×400) and sensors). Mobvoi have stated that the GPS accuracy has been improved on the new models and change in waterproof rating, from IP65 to IP67.
The marketing difference between the S (Sport) model and the E (Express) model is notably the bezel difference and the inbuilt GPS on the S model's band, which has also been advertised as a 'breathable band design' reducing sweat build up. The E model will be more flexible in customizability, with interchangeable watch band capabilities.
The E model will come in Lemon (yellow), Shadow (matte black) and Ice (white) variants. The S model will have a matte black bezel with a yellow font with a selection of, Glacier (white), Knight (matt black) and Aurora (yellow).
The E model has been priced at $119 (Early bird) and S Model at $139 (Early Bird).
Upon pledging, the estimated delivery time will be October 2017.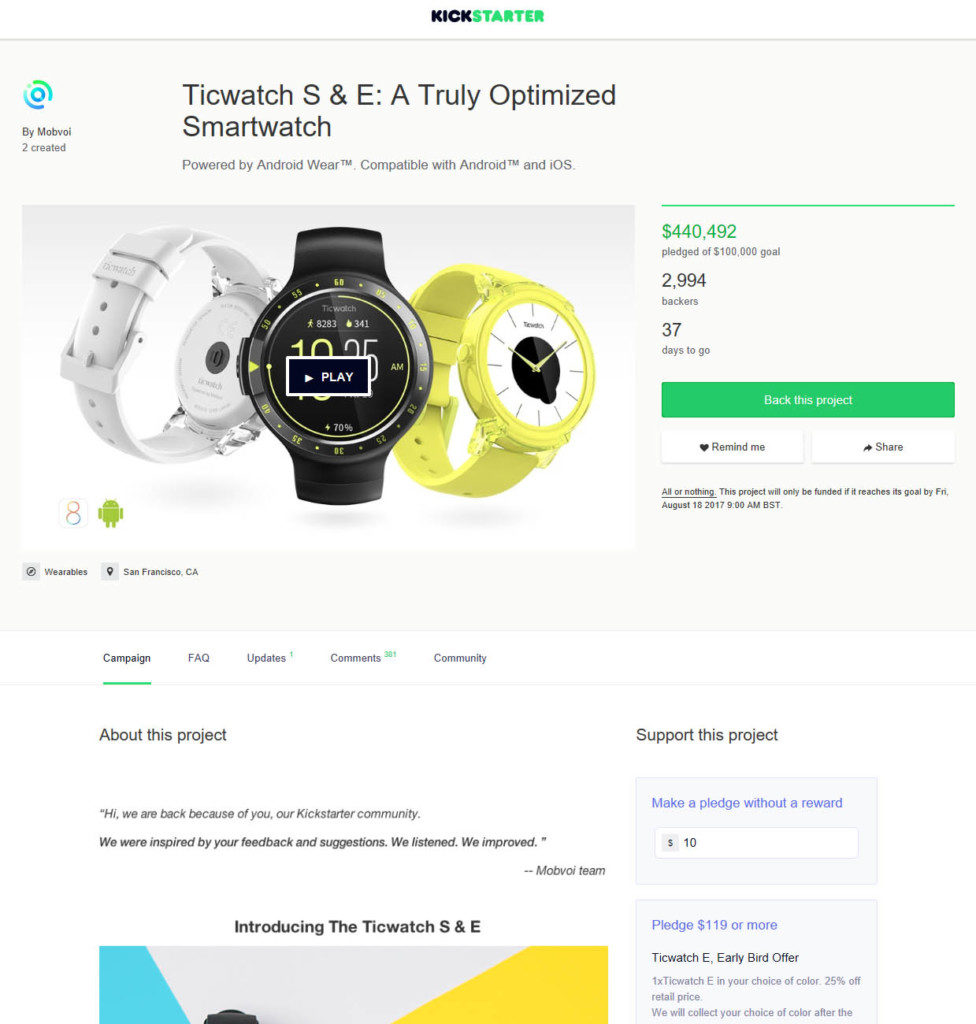 You can find Ticwatch S & E on Kickstarter here.
For further news on the Ticwatch S & E, stay tuned on GizmoChina.
Will you be interested in getting a Ticwatch S or E? What are your thoughts on a new Android Wear contender? Share your comments down below.
(Images provided by Mobvoi for Press Use)