Alleged Clear Cases For the Google Pixel 2 Emerge
A leak has surfaced showing what allegedly appears to be a new transparent Google Pixel 2 case.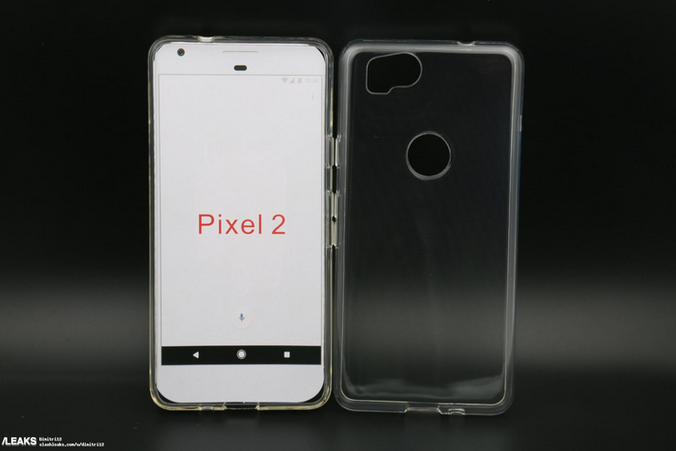 Google has been hitting beyond its target goals of the Google Pixel and Google Pixel XL since its release in 2016. Google has been very informative with reports stating the lack of Pixel stock due to high demand, notably the 128GB Pixel XL variant. The strong line-up of Pixel phones met with a high global demand and has led Google to the development of the next-generation lineup.
According to the source, the most recent rumor that has surfaced is the second installment of the Google Pixel 2 will replace the Pixel XL variant a new "large-sized" phone; this is speculative, but if such rumors are true, this may not be necessarily interpreted as a larger body phone, but a larger display phone instead.
An extensive report shows that the next Pixel has been code-named "Walleye" with addition variant, larger in size, named "Taimen". The "Taimen" variant is expected to come with a bezel-less display, similar to the design of Samsung's Galaxy S8, S8+, and Essential Phone; notably the curved corners of the screen.
The leaker "SlashLeaks" posted a photo, what he claims to be a case designed to encase the upcoming Pixel 2. If the photo is verified and confirmed, the Google Pixel 2 will be keeping the fingerprint scanner at the rear of the phone and in the similar position as the original Google Pixel.
What appears to be the most notable change is the shape of the rear-firing shooter, where the camera design has been altered toward the left-side of the phone.
The manufacturer for the upcoming Pixel devices have not be confirmed, but as the current Pixel phone was manufactured by HTC, we may expect HTC to continue with the manufacturing of Google's next device. However, there have also been rumors that LG will be producing the "Taimen" variant of the device.
Currently, the reports of Google's Pixel 2 remain speculative, however, when the release date progresses closer to the expected October-November announcement, we are certain that there will be more accurate leaks of the upcoming Google Pixel 2 this year.
What do you think about the leaked photo? Do you think the Pixel 2 will be similar to its predecessor? Share your comments down below.
(Source)