Fresh Details Emerge on Taimen and Walleye Pixel Phones
by Habeeb Onawole Jun 25, 2017 6:31 am0
Google's Pixel and Pixel XL phones are two of the best Android phones you can buy at the moment. Released last year to replace the Nexus line, Google will be releasing a second generation in a few months.
Initially, there were three devices, codenamed Walleye, Muskie, and Taimen. However, Muskie which was believed to be the Pixel XL 2 is said to have been cancelled, leaving Walleye and Taimen. Taimen has a larger screen than the cancelled Muskie and will reportedly be built by LG.
New details have emerged regarding the specifications of both devices. According to XDA Developers, a trusted source who has spent time with the devices revealed the info to them.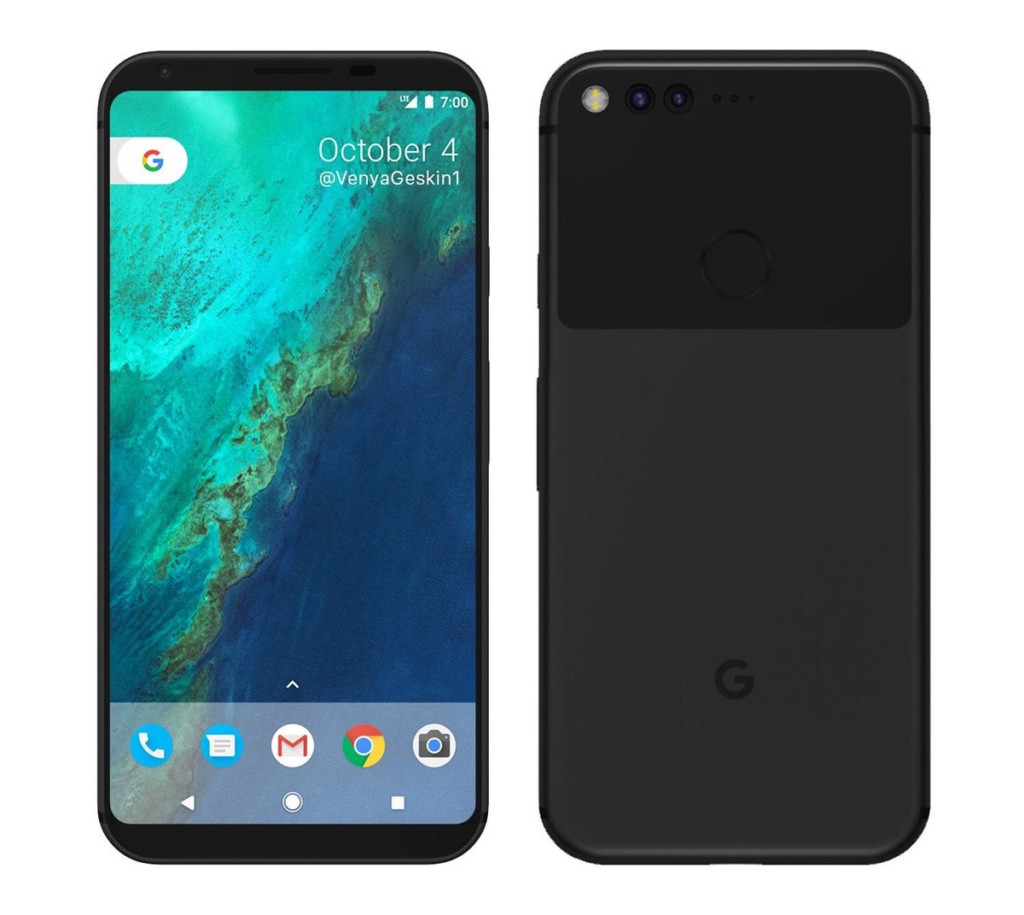 Taimen
The device which will be built by LG will have a 5.99-inch 1440 OLED display (supplied by LG as well). This is even larger than the LG G6 which has a 5.7-inch device. If you loved the Motorola-built Nexus 6, then you will appreciate the extra screen estate but with smaller bezels than the first-gen Pixel XL
Taimen will also have a 128GB variant along with 4GB of RAM and a Snapdragon 835 chip clocked at 2.45GHz. Its rear will retain the half metal and half glass finish from the previous model. However, the top glass part won't cover the fingerprint scanner (rear-mounted again). Camera for Taimen is a single sensor with dual LED flash.
Walleye
Walleye a.k.a Pixel 2 will have a 4.97-inch 1080p display. The design is reported to be almost identical to last year's model down to the bezels. One addition Google is adding is stereo speakers. The extra speaker will sadly come at the death of the 3.5mm audio jack which the source says Taimen doesn't have.
RAM and processor are the same with Taimen but storage comes in at 64GB.
Nexus Imprint
The source says that he discovered that the pre-production software on Taimen referred to the fingerprint scanner as "Nexus Imprint" while Walleye's settings referred to its own scanner as "Pixel Imprint".
It is still unclear what this means. Google already announced that it was done with the Nexus line, so we do not want to jump into conclusions. It may also be an error that wasn't fixed or a sort of throwback to when LG used to make Nexus devices.
READ MORE: Chip Wars: Google Employs Former Apple CPU Architect To Lead Its Processor Department
Summary
There are a number of big changes coming such as the removal of the audio jack. It remains to be seen if Google will bundle headphones with the Pixel 2 or just throw in an adapter. It also appears that Google is sticking to putting the fingerprint scanner on the rear. So if you have been hoping Google will implement the under-display fingerprint scanner design, sorry to burst your bubble.
(Source)