FCC Reveal ASUS ZenFone 4V Listing, Possibly A Verizon Exclusive
The FCC has published a new ASUS smartphone, listed on record, as the ZenFone 4V. This is a strong indication that ASUS will be shipping the ZenFone 4 into the US as a carrier exclusive, notably network carrier Verizon as ZenFone 4V (under the assumption the 'V' in ZenFone 4'V' represents the carrier's initial).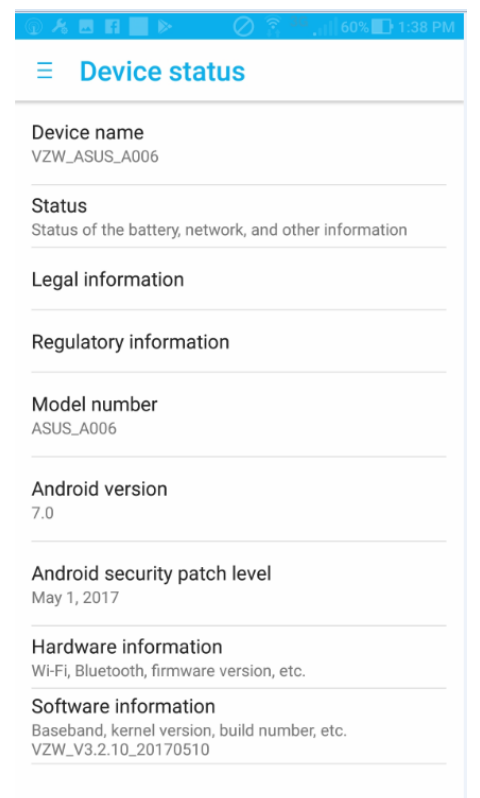 From the image, we can see that the ZenFone 4V's model number is A006, this model has already been recorded by other benchmarking sites as the ZenFone 4V.
Currently the source, we ourselves and other reporters have yet to know much about ASUS' ZenFone 4 line-up apart from leaks and rumors. As reported in my previous entry, ASUS is expected to unveil their line-up this month and available for purchase in August, despite delays.
Furthermore, the source image also indicates that the ZenFone 4V will be running Android 7.0 with May 1 security patch, however, ASUS may provide an updated Android OS, out of the box when it becomes available in the US.
We are also expecting ASUS to provide a large collection of variants of the ZenFone 4, similar to its preceding ZenFone 3 and ZenFone 2 smartphones. An interesting point to note is the not all variants may be available as variants such as the ZenFone 3 Zoom has only been on sale for a few weeks, thus a fourth 'Zoom' installment may come later than its other siblings.
ASUS has sent press invites for an upcoming September 21 event in Rome, Italy, however, there is a stronger indication that the ASUS ZenFone 4V will be released far earlier, in the coming weeks, instead of months. This is mostly due to the FCC certification process, that we can see on the image. FCC tend to test devices that are set to be released very soon for customers.
What are your thoughts about the ASUS ZenFone 4v?
(Via)