Huawei Mate 10 Render Reveals Bezel-Less Design & Four Cameras
A new leak exposing Huawei's Mate 10 has spread like wildfire from China. A source had uncovered a number of specifications that will be expected to run on the upcoming device, accompanied by a couple of tasty renders.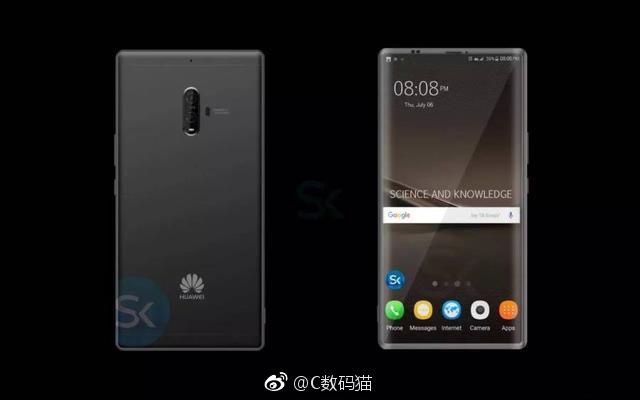 We are skeptical about the accuracy of these render, the likelihood of these images being third-party created concepts are more believable than official images. This maybe the case, however, these images do align with current rumors and suggestions that the upcoming Mate 10 will be a bezel-less design, with two pairs… yes, four individual cameras.
The same source provided alleged specs on the upcoming device. For example, a 5.8-inch display with 2K (2560 x 1440) resolution, note this smaller than the predecessor's 5.9-inch screen.  Earlier speculation also suggested that Huawei may use a 'Full Active' display panel from JDI (Japan Display Inc.) with a full 6-inch display, which was expected to arrive on Sony's next Xperia flagship.
In terms of camera setup, the source states that the Mate 10 will come with a 34-megapixel dual-camera setup, with the front-facing shooters will 16-megapixel sensors. The Mate 10 is expected to run the upcoming Android 8.0 "O" with Huawei's latest EMUI skin on release day. The device will be powered by Huawei's next HiSilicon Kirin 970 processor (on a new 10nm process) paired with either 6GB or 8GB RAM.
Taking rumors further, the Mate 10 will feature iris scanning capabilities and unspecified additional features differentiating the Mate 10 to its Mate 9 predecessor.
It's still early to confirm Mate 10's specs, design, and release date, but we're all expecting more leaks to occur closer to the release date, which is expected to be around October this year. If this is accurate, we may see Huawei officially unveil the Mate 10 at IFA Berlin 2017 around September.
Stay tuned at GizmoChina to keep updated with the latest news.
RELATED: Kirin 970 Details Revealed: Q3 Release, Enhanced GPU, Debut on Mate 10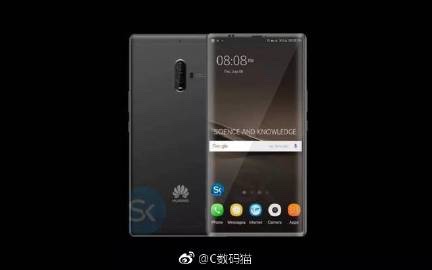 What are you expecting in the next Mate 10? Do you think the specs and design are accurate? Share your comments down below.
(source)