Will You Buy A Modified Xiaomi Mi 6 With A 9000mAh Battery?
by Habeeb Onawole Jul 22, 2017 2:46 pm4
The Xiaomi Mi 6 comes with a  3350mAh battery which is one of the largest you will find in a flagship this year. For a phone with a 5.15-inch display, that should be sufficient. Nevertheless, a bigger battery is always welcome.
If you are willing to take the risk, you can triple the battery capacity of your Xiaomi Mi 6. Some sellers on Taobao are providing battery modification services.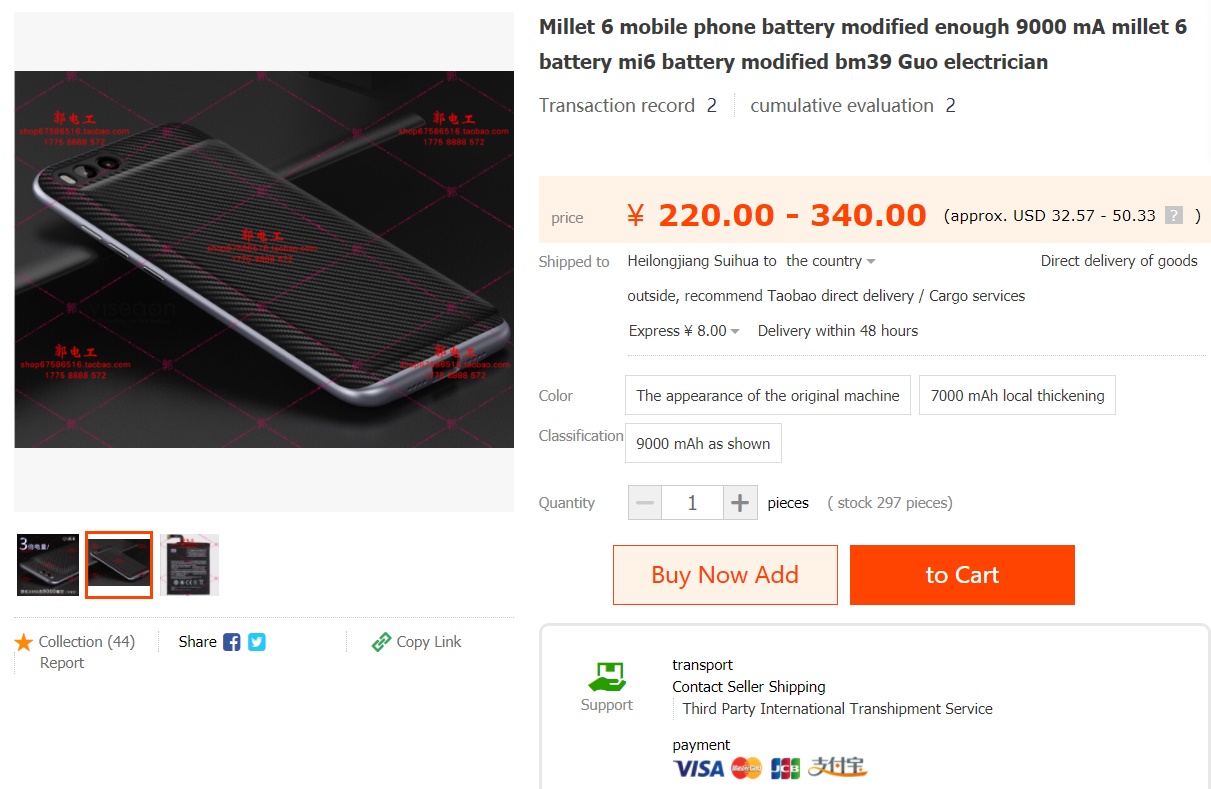 The battery modification involves taking apart the back of the phone and replacing  the battery with a bigger one the sellers say is from "Sony" and "much better" than the one it comes with. You can choose from three different capacities. There is a 6700mAh one for ¥220 (~$33), a 7000mAh version for ¥260 (~$38), and a 9000mAh variant for ¥340 ($50).
Bear in mind that your original rear plate won't fit anymore, though you get a custom rear shell. You will also be left with a massive battery bump.
READ MORE: Xiaomi Mi 5X in Live HD Photos – Dual Cameras, Three Colors & More
We don't know how safe this is and doing this may void your warranty. A better solution is a battery case. There is one on Taobao that has a 6000mAh battery capacity and also gives the phone wireless charging. It is on sale currently for ¥98 ($14) which is cheaper and safer than the modified version.
(Source)