Meizu Likely To Abandon Samsung in Favor Of Mediatek & Qualcomm Chips: Analyst
Chinese tech giant Meizu has a long-standing relationship with Samsung when it comes to the processors it uses on its smartphones. Meizu has for some time now been making use of Samsung's Exynos chips on its flagship models, the last been on the Pro 6 Plus released last year and which really was a true flagship with an Exynos 8890 processor. Most fans were expecting the company to replicate that feat this year on its flagship model, with earlier rumours tipping the Meizu Pro 7 Plus of having an Exynos 8895 chip on board. That rumour has since been debunked to the disappointment of some fans who would have loved to see that happen.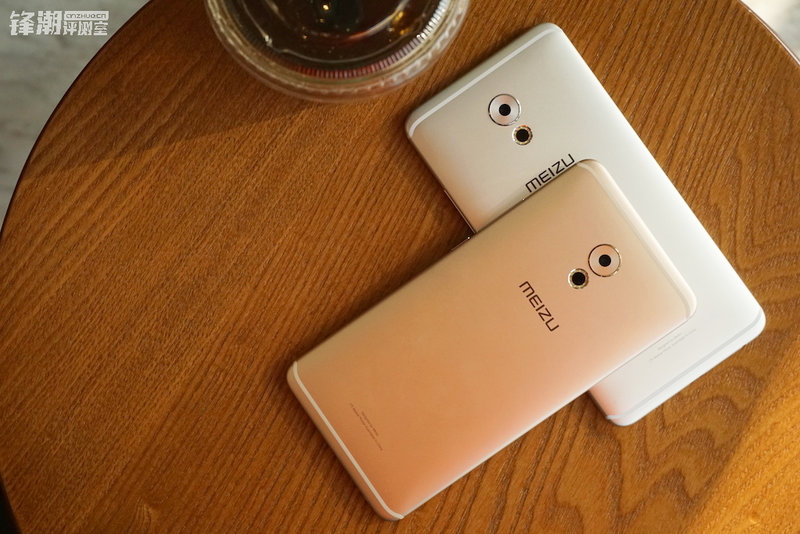 That may not be the only disappointment that may be coming the way of Meizu/Exynos fans as a new rumour by well-known analyst Pan Jiutang has hinted that the Chinese company may actually be ditching Samsung's chips on its flagship models in favour of MediaTek's and Qualcomm's chips. Already, the upcoming Meizu Pro 7 flagship will feature a MediaTek Helio P25 and X30 processors on different versions.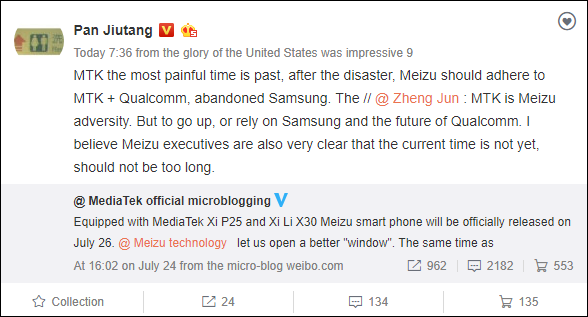 Read More: Mediatek Confirms The Processors In The Meizu Pro7 Models
In a similar vein, Meizu and Qualcomm recently announced that they have settled the rift that has prevented Meizu from using Qualcomm chips on its smartphones. So, the next year could see the debut of Qualcomm chips on Meizu smartphones. It is even possible for Meizu to launch a mid-range Qualcomm-powered smartphone before the end of the year.
(source)