Samsung's Upcoming Wearable Device is a Fitness Tracker Hybrid; Several Features Revealed
by Anvinraj Valiyathara Aug 2, 2017 5:48 am0
Samsung has a new wearable device in works which seems to be a hybrid of a fitness tracker and a smartwatch. The features of this mysterious wearable tech that have been revealed by Samsung hints that it is not the forthcoming Gear S4 smartwatch.
The information on this device has appeared through a survey email that Samsung has sent out through its SmartLab Plus program. Through the survey, Samsung is seeking ideas on the taglines that can be used to advertise its forthcoming product. In the survey email, Samsung has revealed that this new product offers some of the best features from Samsung Gear S3 smartwatch and Gear Fit 2 fitness band.
Samsung has further stated that the new wearable device appears like a smartwatch instead of an activity tracker. It will be arriving with a small-sized body and slimmer watch bands. The device will be equipped with user-replaceable bands which will allow customers to personalize its appeal.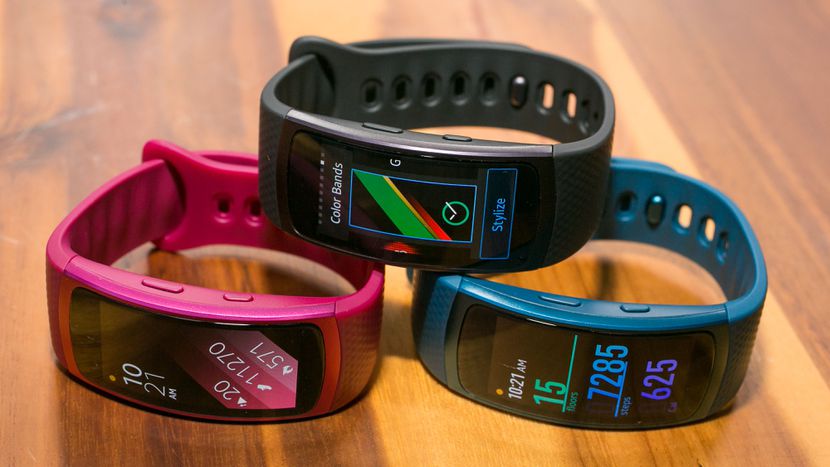 Read More: Samsung SM-R365, the Alleged Gear Fit 2 Pro Receives FCC Approval; Launch Seems Imminent
It will be a water-resistant device that will let users wear it even while swimming. Some of the other features that will be available on this wearable device are activity tracking, active sports, weight management, calorie management and coaching. These features will not only appeal beginners but also fitness experts.
It will be coming with a revamped UI with enhanced widgets for glanceable information for viewing the progress of fitness goals. Smart inactivity alert is another feature of this mysterious smart device that will remind its users to be active when doing a sedentary job. Since the email is seeking opinions on taglines for this upcoming wearable tech, Samsung is also asking the recipients of the email to consider the taglines of its other smartwatches and fitness trackers.
The email does not contain any information on when Samsung will be releasing this new device. Samsung sells its smartwatches as Gear S products whereas its fitness trackers are sold as Gear Fit products. There is no confirmation on whether the new product will belong to any of these branding or it will be introduced under a new brand name.
(source)