Xiaomi Mi 6 Mercury Silver Edition To Come With A Letter Signed By 7 Co-founders
Xiaomi will tomorrow (August 3) release limited copies of the Mercury Silver variant of its latest Mi 6 flagship. From earlier disclosure, we know that the tech giant will only be making available 100 units of the Xiaomi Mi 6 Mercury Silver variant. Apart from being so limited, the Mi 6 Silver variant is turning out to be a memorabilia sort of, as it has been revealed that the new colour variant will come with some perks that would make a good one sitting in the archives.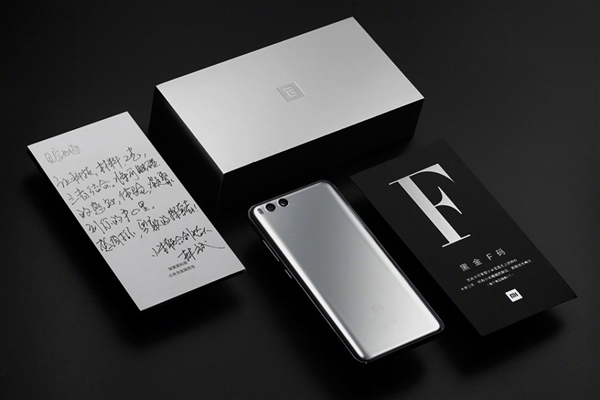 One of the perks that would be packaged with the Xiaomi Mi 6 Mercury Silver edition is a personal letter signed by one of Xiaomi's seven co-founders. The 100 units will apparently come with a letter each, randomly signed by one of the seven co-founders including CEO Lei Jun. The other co-founders are Lin Bin, Zhou Guangping, Liu De, Li Wanqiang, Huang Jiangji and Hong Feng. Also, the "lucky hundred" who successfully purchased the Mi 6 Mercury Silver edition will find an F-code inside each of their copy. Xiaomi's F-code stands for Friends code and it's aimed towards giving priority to important users who've greatly contributed to Xiaomi at first. Owners of the F-codes can directly buy Xiaomi Phones or other items from the official Mi home without ordering in advance. It can only help buy, can't be used or exchanged for money. In this case, the F-codes will be valid for three years and since Xiaomi doesn't ship directly out of China, you can't use this from outside China.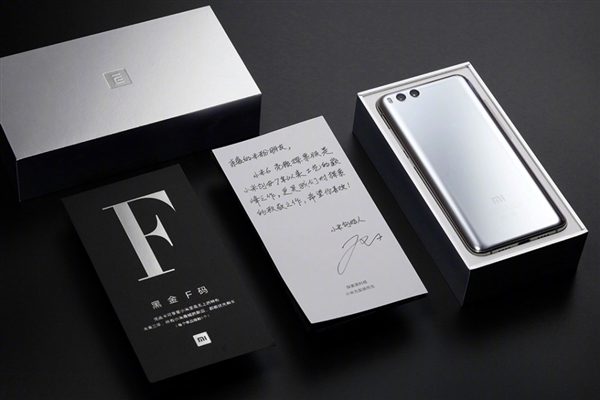 Read More: Xiaomi Mi 6's Super Limited Silver Edition Gets the Hands On Treatment
Most importantly, you get the sleek, attractive and ultra-reflective Mi 6 Mercury Silver variant inside. Well, you know that already. But in case you still don't know, the Silver variant will cost just 3,999 Yuan (~$592) which is 1000 Yuan higher than the Black variant. In addition, the Silver variant comes with 6GB of RAM and a robust 128GB storage.
(source)