Soon after confirming on a forthcoming unveil event of Aug. 19, ASUS has revealed through its official site that it will be holding a ZenFone 4 launch event on Aug. 17. The original launch invitation had revealed that the launch event would be held in Philippines. However, the official site states that the launch event will be held at the Taipei District, Taiwan.
The official site is now receiving registrations for the upcoming launch event in Taiwan. ASUS fans who are interested in attending the event can register between Aug. 3 to Aug. 6. The ZenFone 4 presentation will begin at 2:30 PM on Aug. 17. It appears that the ZenFone 4 will be unveiled to the world in Taiwan on Aug. 17 and it seems that there will be another ZenFone 4 unveil event in Philippines for the local audience on Aug. 19.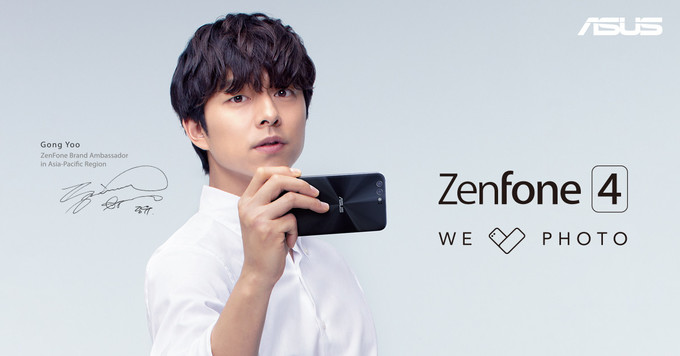 Read More: The ASUS Zenfone 4 Max Kicks Off The Series With Dual Cameras & A 5000mAh Battery
The teaser image available on the official site reveals that a South Korean actor named Gong Yoo is the brand ambassador for ZenFone in Asia-Pacific region. The actor can be seen holding a smartphone which is probably the ZenFone 4. The smartphone can be seen sporting dual rear cameras with rounded corner on its edges. The phone held by the actor does not seem to be the ZenFone 4 Pro flagship as one of its leaked photos has revealed that it features a "2x optical zoom" text in between the two rear cameras. It does not feature a camera bump which is available on the ZenFone 4 Max and ZenFone 4 Pro.
ZenFone smartphone fans are expecting that ASUS will be unveil all the rumored ZenFone 4 series phones on Aug. 17. However, there is no confirmation on whether the Aug. 17 event will be an exclusive launch event for ZenFone 4 or ASUS will showcase the entire ZenFone 4 series phones.
The rumor mill has revealed that ASUS ZenFone 4 series includes the ZenFone 4 Pro flagship, the ZenFone 4 with Snapdragon 660 and Snapdragon 630 chipset variants, another variant named ZenFone 4V and the selfie-focused ZenFone 4 Selfie. The following leaked photo contains the renders of the upcoming ZenFone 4 series phones.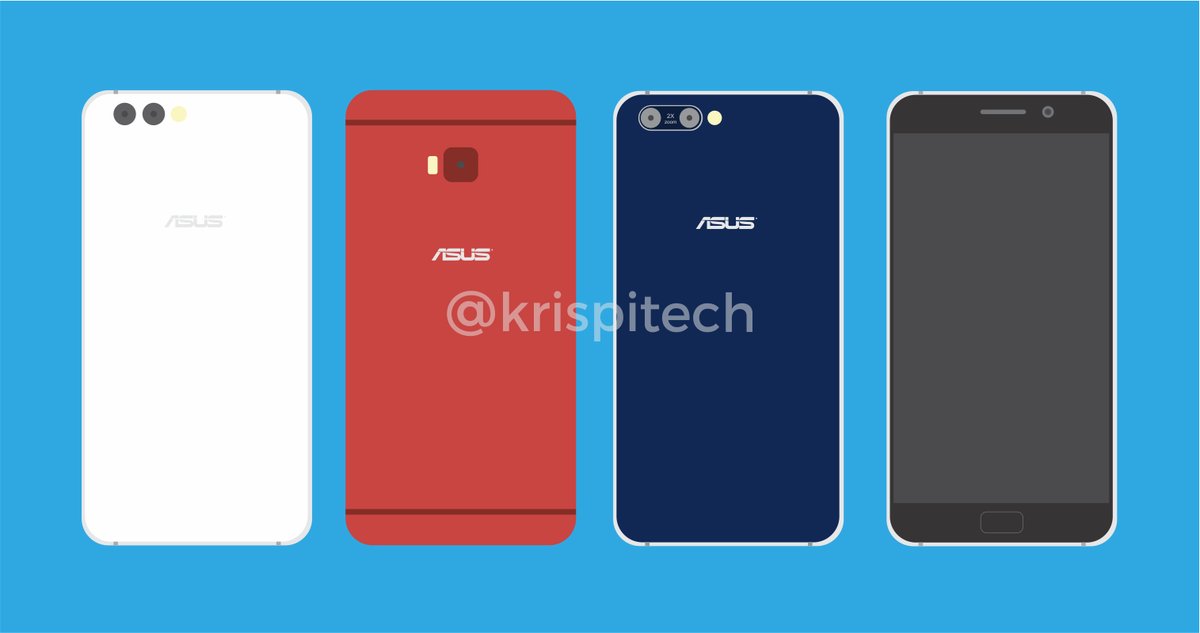 The ZenFone 4V could be a Verizon exclusive variant for the U.S. Interesting, ASUS will be holding a separate launch event for ZenFone 4V on Sept. 21 in Rome.
(source)